Pavel Lebedev, an activist from Voronezh, Russia, was detained by police after raising a rainbow pride flag during the Olympic torch relay.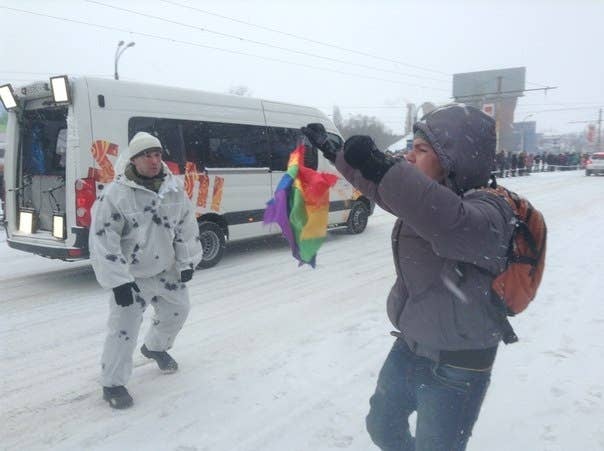 According to a post by the group Straight Alliance For LGBT Equality on Vkontakte, a Russian social network similar to Facebook, Lebedev unfurled his rainbow flag on the road in front of the Olympic torchbearer.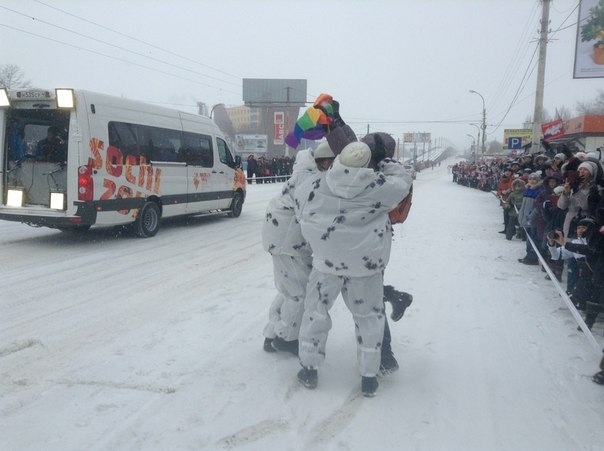 The group posted that police said Lebedev was taken into the police station "to clarify the circumstances of the incident."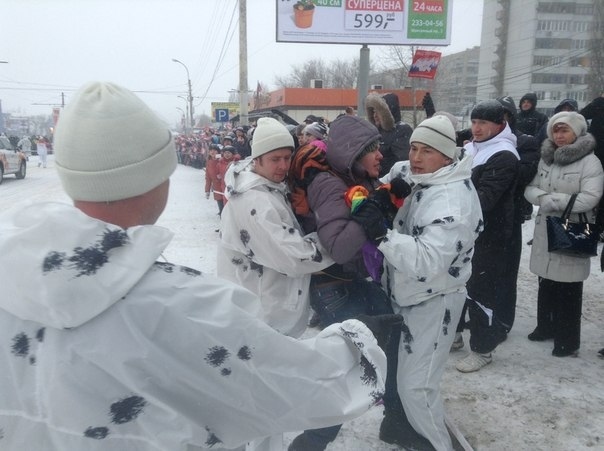 Anastasia Smirnova, a spokeswoman for a coalition of LGBT activist groups, said Lebedev might be fined for "violating public order."
"He was detained because the track for the torch relay is closed and no one is allowed past the fence," she told BuzzFeed over email.
Last June, Lebedev and his partner were among three gay and two lesbian couples who attempted to marry at a registry office in St. Petersburg, but were denied by authorities.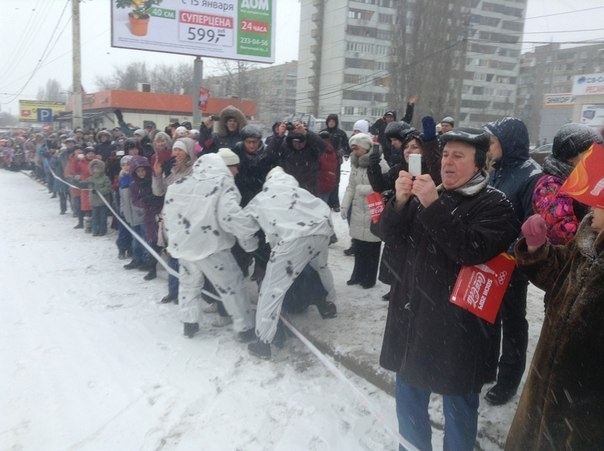 Lebedev was also assaulted last January during a protest he organized against Russia's "gay propaganda law," with the man who kicked him in the stomach sentenced to two months of labor camp.