A Fanged Deer Was Just Spotted For The First Time In Over 60 Years
They may look like bloodsuckers, but the Kashmir musk deer use their teeth to fight males during mating season.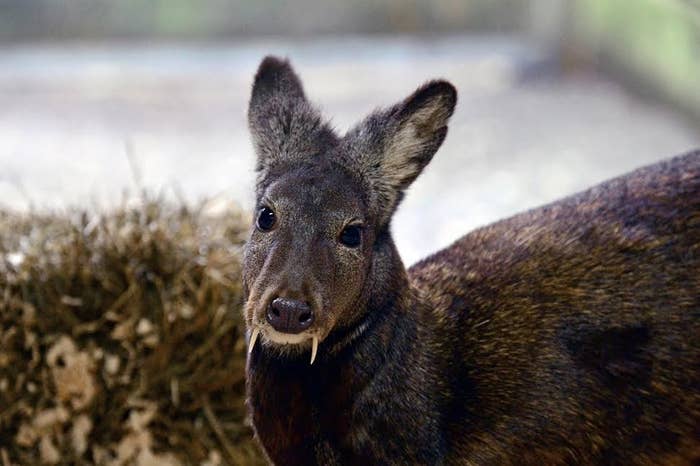 Though deer with fangs sounds like something out of a nightmare, they're actually very real — though the last one was seen in 1948.
The animal, called the Kashmir musk deer, has been proven to still be in our midst by a Wildlife Conservation Society study.
In a recent edition of the journal Onyx, researchers reported five sightings of musk deer in Afghanistan, where a population of them live, the Washington Post reported:
They saw one lone male in the same area three times, one female with a child, and one solitary female -- which may have been the same deer without her young. The researchers report that the deer were difficult to spot, and couldn't be photographed.
The deer are also native to India and Pakistan, with the males using their vampire-like fangs to fight off other males during mating season and get the attention of lady deer.
The Post reported the beasts' scent glands have been used in medicines and perfumes for centuries and fetch over $20,000 a pound on the black market, making them frequent targets of poachers.