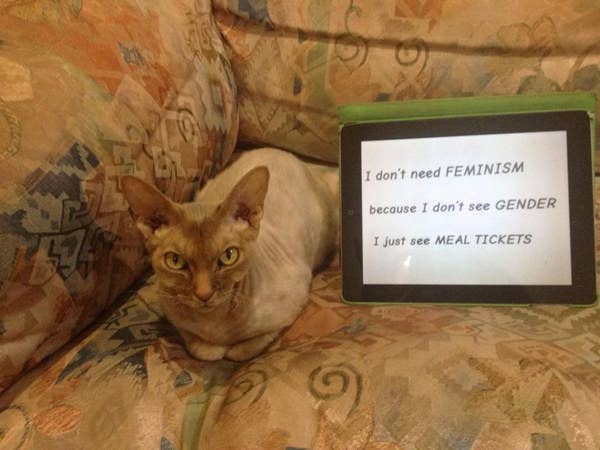 Just like the women on the source blog, the cats seem puzzled by what feminism actually means. So they've declared themselves to be solidly anti-feminist.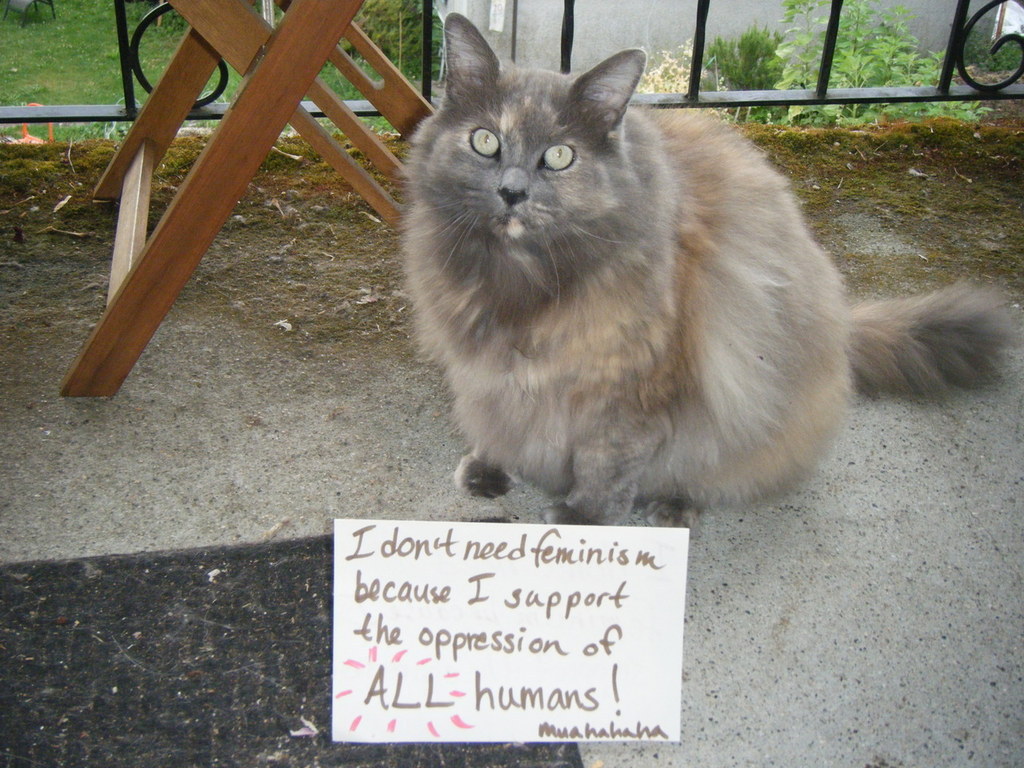 The project was started by We Hunted The Mammoth, a blog that points out and mocks misogyny around the internet.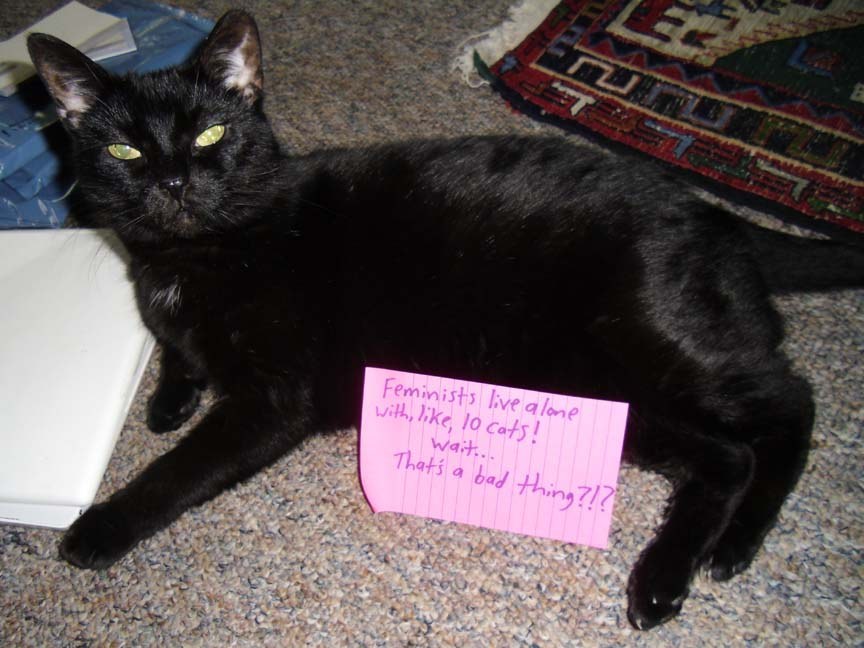 And the creators throw some serious shade at any women who denounce feminism.
"Hey, cats need a place where they can post pictures of themselves holding signs denouncing feminism for assorted weird reasons that don't seem to have anything to do with what feminism is actually about," they wrote.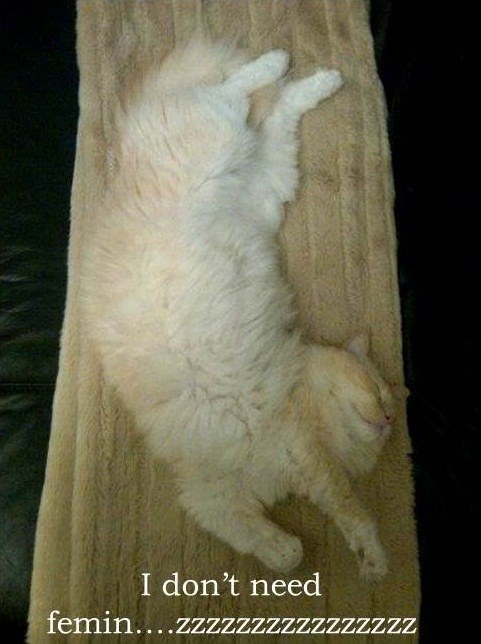 Cats: They're just like us (when we have no idea what we're talking about).