Legal Weed Blamed For Rise Of Young Homeless In Colorado
Officials say the numbers of visitors to homeless shelters under the age 25 have risen since the drug was legalized in the state.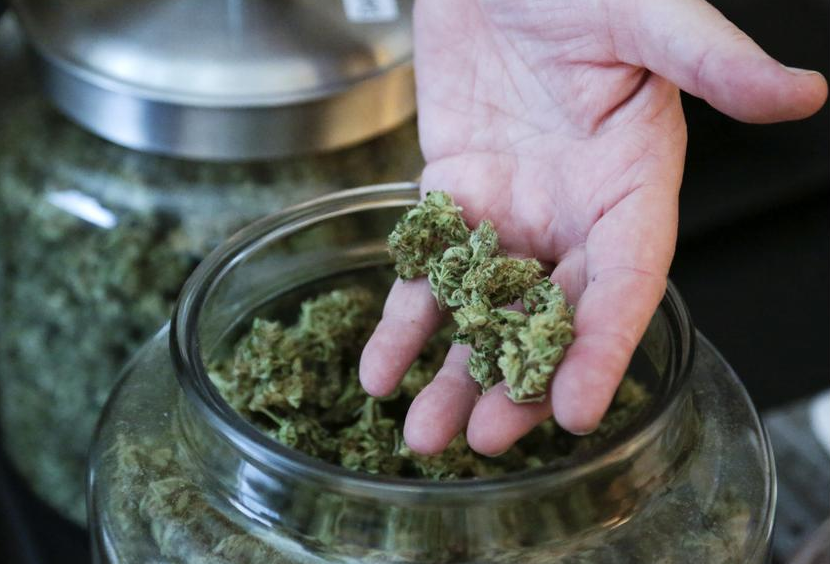 Officials say more young people are living on the streets in Denver because of the legalization of marijuana, the Denver Post reports.
"Of the new kids we're seeing, the majority are saying they're here because of the weed," Kendall Rames, the deputy director of Urban Peak, which provides help to homeless young people in Denver and Colorado Springs, told the Post. "They're traveling through. It is very unfortunate."
The Post reports:
Combined with an increase in those who arrive penniless and seeking jobs in the state's strengthening employment market, the homeless influx is straining a service network already under stress, said Murray Flagg, divisional social services secretary for the Salvation Army's Intermountain Division.
More 18- to 25-year-olds have also been appearing at the Salvation Army's shelter for single men in Denver, officials said. An informal survey showed that about 25 percent of the visitors were drawn to the area by marijuana.
Flagg said that many arrive looking for work in the industry. "A lot of them have an agricultural background," he said.
Marijuana was the second most common reason given by visitors to the daytime shelter St. Francis Center, right after getting a job, said Tom Leuhrs, the executive director. And Father Woody's Haven of Hope shelter, which usually has about 50 new people per summer month, has gotten more than 300 people a month this year, director Melinda Paterson said.
But Paterson added that she wasn't sure the influx was from legalized marijuana.
"We have had an influx, and the majority of them have been from out of town. I have no idea if the marijuana law has had an impact," she said.