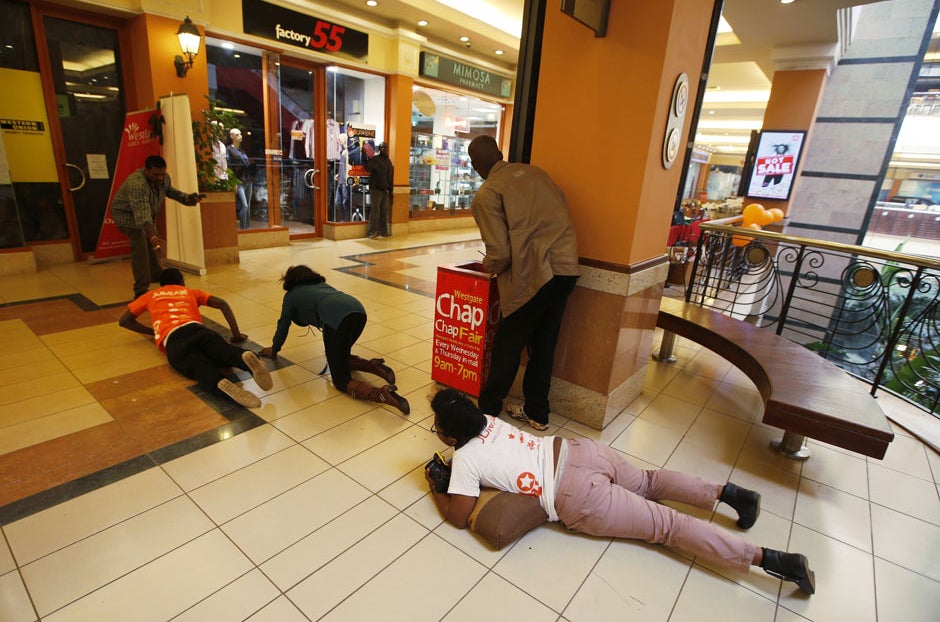 War photographer Goran Tomasevic, who is stationed in Nairobi, Kenya, had visited the Westgate Mall many times before.
Though he has been stationed in Syria during the worst of their devastating civil war, not to mention Libya, Kosovo, and Afghanistan, Tomasevic said the massacre in the upscale mall was still more shocking. "I really go to Syria expecting to see these things," he told BuzzFeed. "Not in a shopping mall. I used to go with my daughter to that mall."
His daughter, he said, had planned to go to the mall that morning, but changed her mind at the last second.
In Syria, "people fight for what they believe," he said. But what happened at the Westgate Mall reminded him more of a "slaughter": 61 people were killed, including children, and dozens more were injured.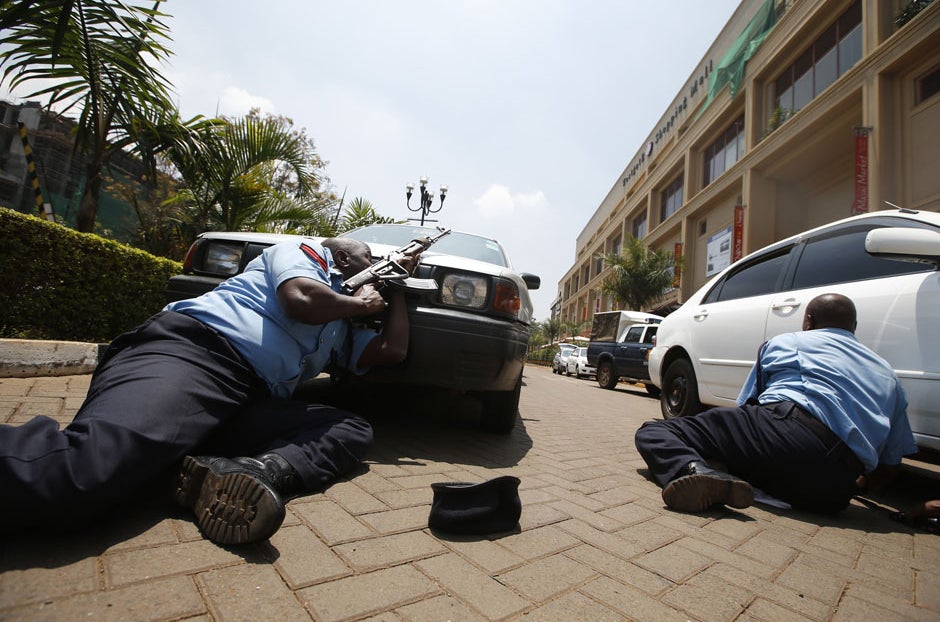 Immediately upon arriving at the mall, Tomasevic knew whatever was happening was "something big." "In front of the mall many cars were in the middle of the road [with their] doors open, and then I could see dead bodies already," he said.
In the parking lot outside, the Serbian-born photographer said he wasn't sure "who was dead and who was still alive." When he spotted police officers hiding nearby, he joined their group to a more secure position, and followed them into the carnage.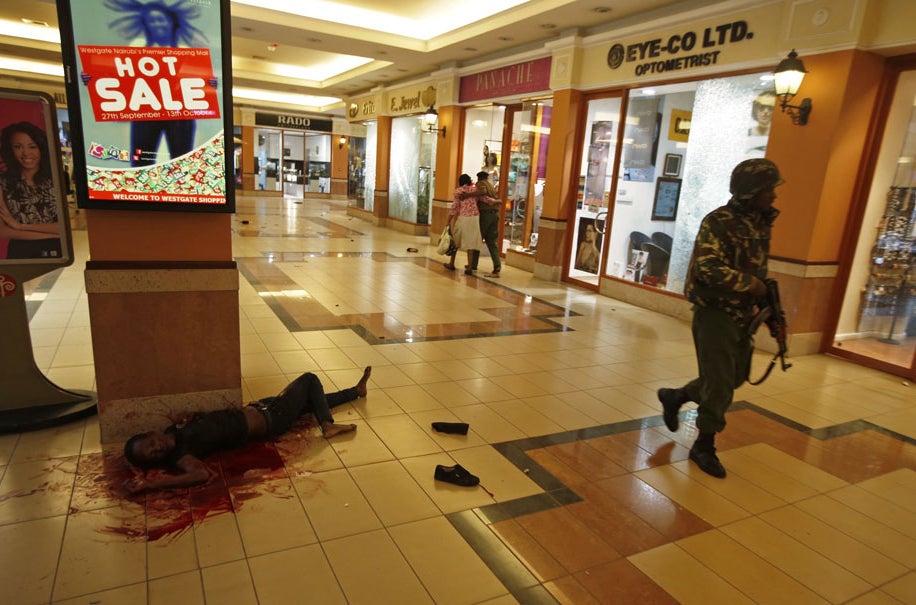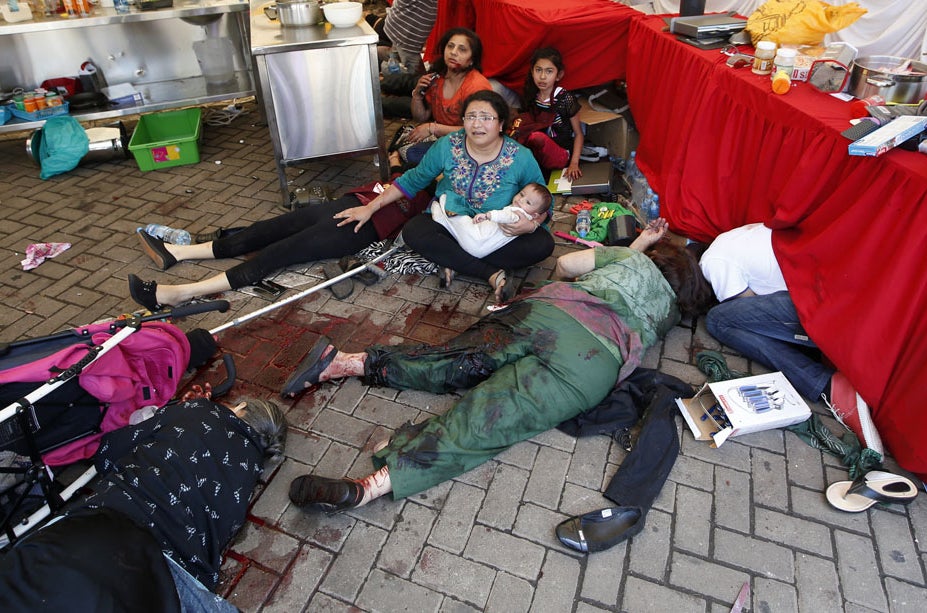 Most of the police, he said, were very kind to him, and they tried to help each other, though one tried to stop Tomasevic from going inside in an attempt to protect him.
"It's hard being in this business, you know. You have to do what you have to do to tell the story."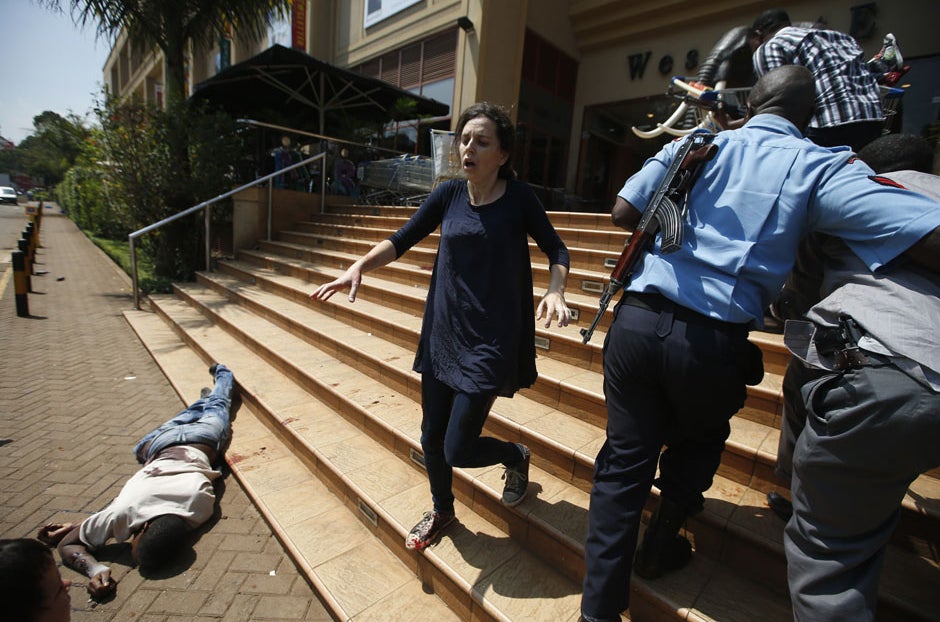 As for whether he was afraid of being killed while the terrorists were still active, Tomasevic said he had no time for fear.
"You don't think about it. You do what you have to do and then when you finish it, you start thinking about it." He added, "If I get shot I get shot."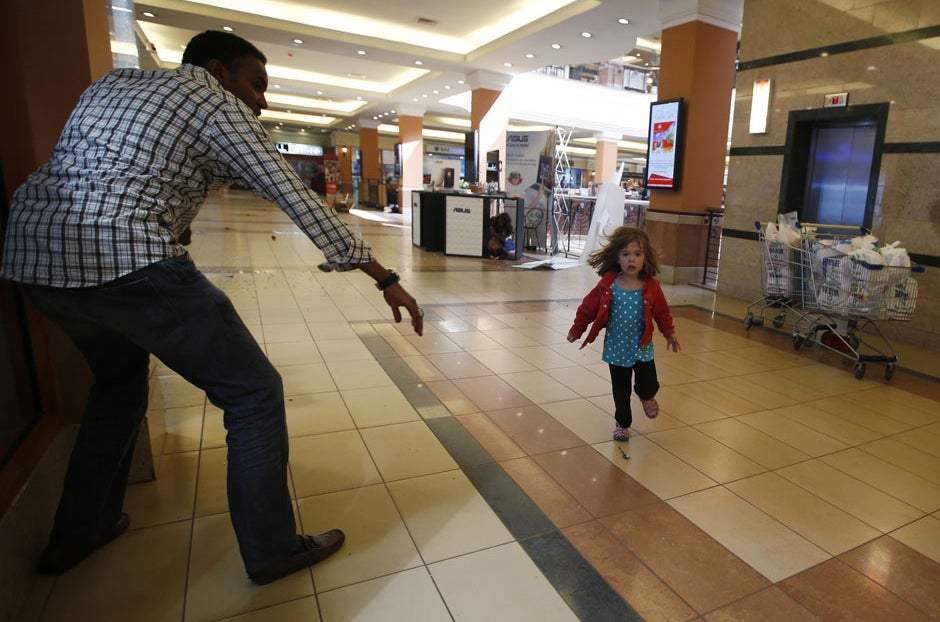 Tomasevic said he has been so busy, he still hasn't had a chance to sit down to take a look at the photos he shot that day, though he said he's still trying to recover from what he saw.
"I just have scenes in my head. Pictures of people lying in the blood. And of course all pictures connected with children. Children suffering or seeing the people around them."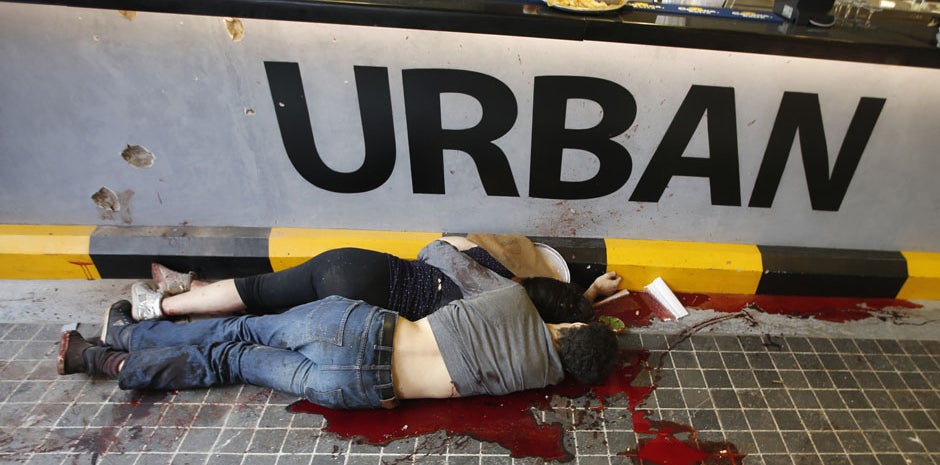 One photo that resonated with him was a picture of a man hugging his wife, both of them having been shot to death (above). "He tries to protect her, they're lying in their own blood, they've been killed," he recalled. "It's very hard."