Gabby Giffords Attended Her First Gun Show Since Arizona Shooting
The former representative toured the show, promoted a new agreement to monitor gun show sales, and held a press conference to speak out against gun violence.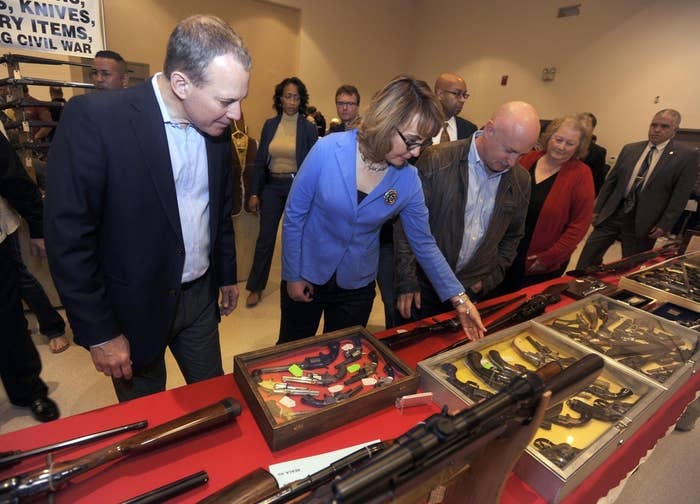 Giffords, her astronaut husband Mark Kelly, and New York Attorney General Eric Schneiderman attended the Saratoga Springs show to highlight a voluntary agreement in New York that closely monitors gun show sales.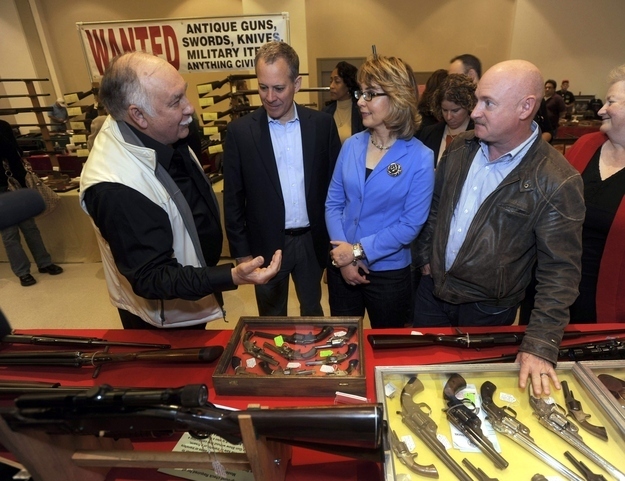 Under the agreement, guns must be tagged at show entrances and computer stations must be provided in order to do background checks. Buyers are also not allowed to exit the show without proper documentation.
Giffords spoke passionately at a news conference during the show. "We must never stop fighting," she said. "Fight! Fight! Fight! Be bold! Be courageous!"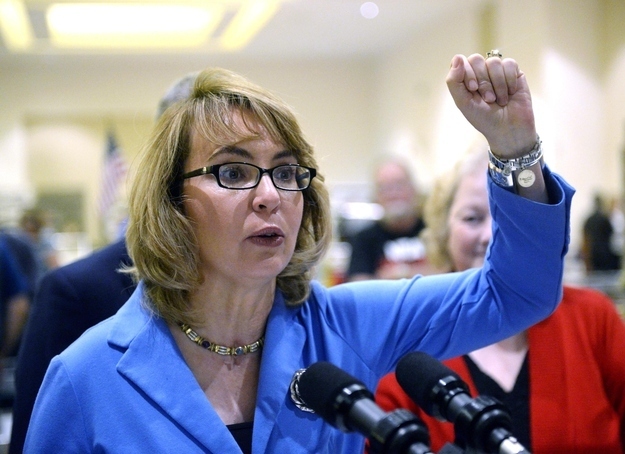 The environment was generally friendly, though some booed at the press conference, and protesters picketed the state's separate new gun law outside. One man held a sign that said, in part, "gun control made the Holocaust possible."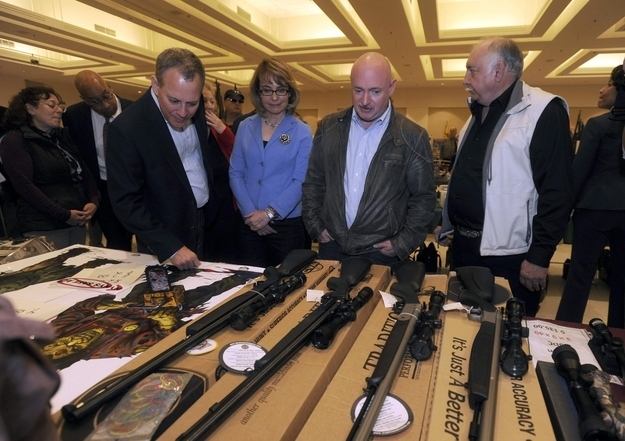 Giffords and Kelly, who are both gun owners, walked hand-in-hand and stopped to chat with gun dealers. While wandering around, Kelly bought a book on Colt revolvers, and said he likely would have bought a gun if given more time at the show.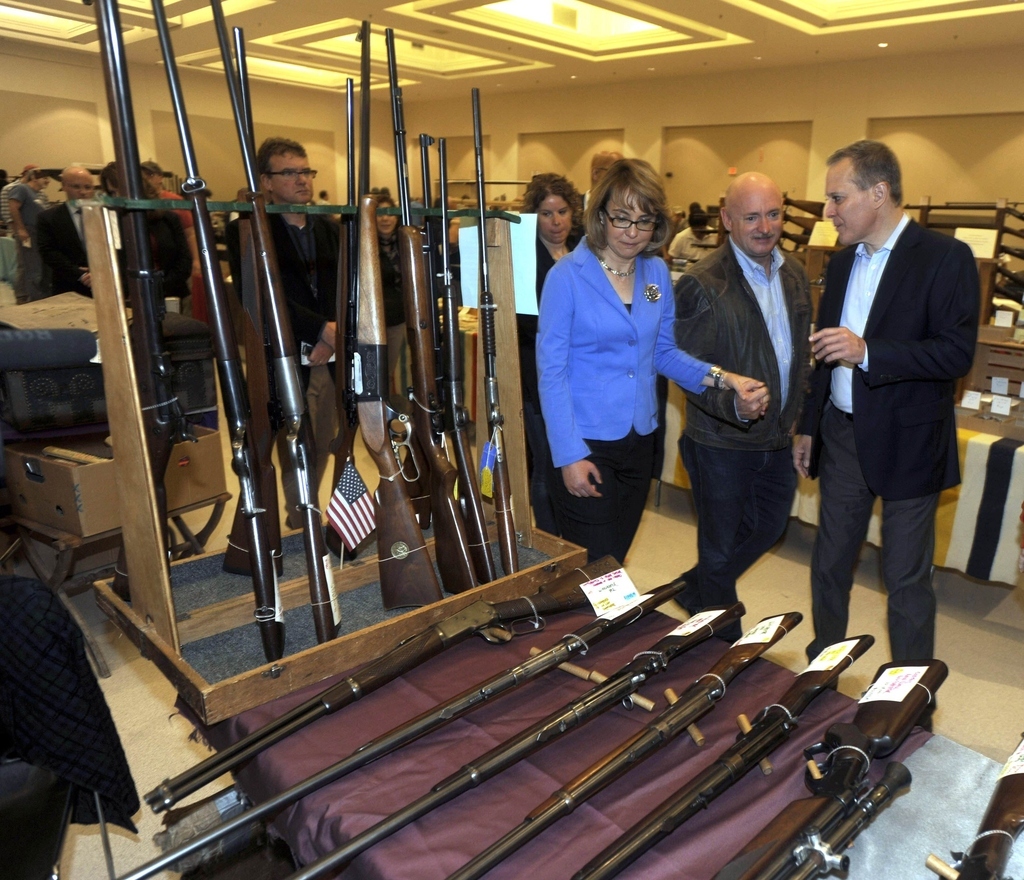 Six people died when Giffords was shot while meeting with constituents outside a Tucson supermarket on Jan. 8, 2011.