Devastating Cold From "Polar Vortex" Continues To Affect More Than 180 Million
Button up, everyone.
The polar vortex continued to freeze a large part of the country on Tuesday with temperatures in the single digits and teens, affecting at least 187 million people, according to forecasters.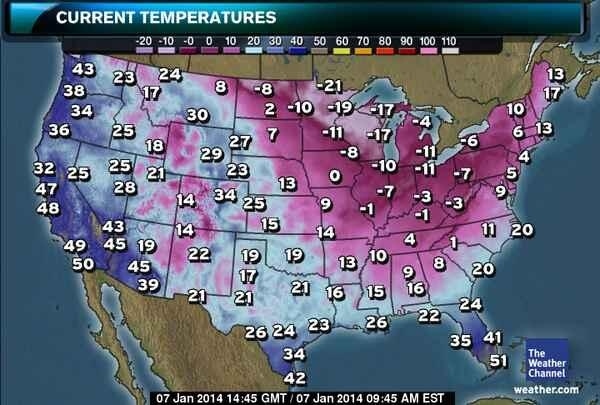 "For people stepping outside their front door in any of these cities this morning it will be a real shock," Kevin Roth, The Weather Channel's head meteorologist told NBC News. "It is going to be cold enough to take your breath away."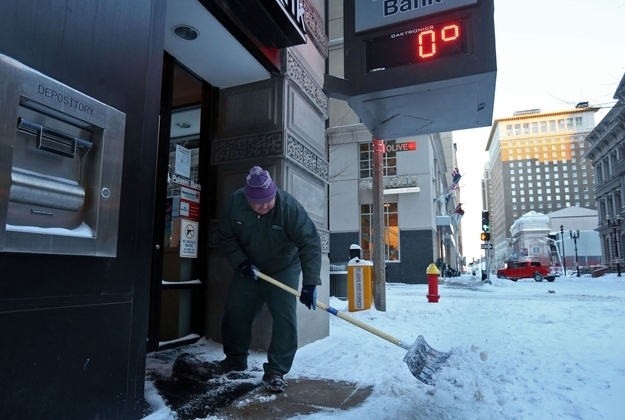 Georgia was colder than many cities in Alaska this morning, according to the AP. The cold in Virginia broke more than 60-year-old records.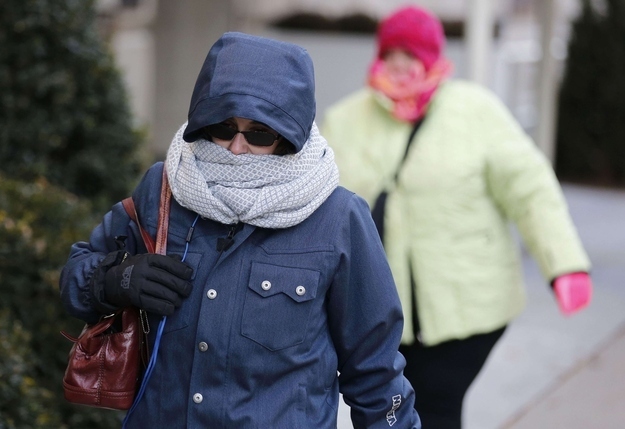 It was so cold, in fact, an escaped prisoner in Lexington, Kentucky decided to turn himself in. The 42-year-old man went to a motel and told the clerk to call the police when the temperatures dipped into the single digits.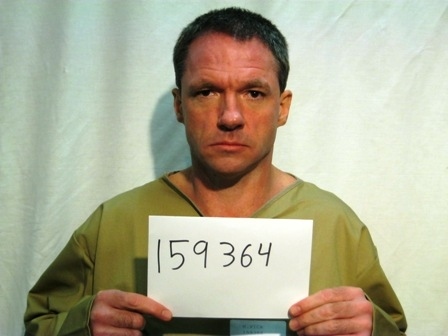 And it was so cold in Chicago on Monday that the city's Lincoln Park Zoo kept their polar bear, Anana, indoors. Though that's mostly because Anana doesn't have the thick layer of fat common in polar bears after eating seals and whale carcasses.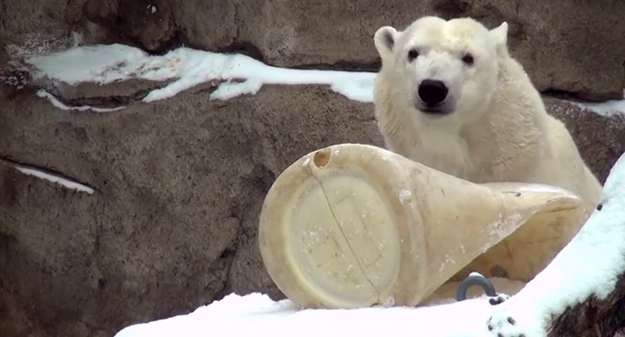 Parts of Minnesota dropped to temperatures as low as 25 below zero, while the weather also affected parts of the country that don't often experience deep cold, with single-digit temperatures recorded in Georgia and Alabama.
In Indiana, at least 15,000 people lost power this morning. A 118-year-old record was broken in New York's Central Park, where it was 5 degrees. The city's Office of Emergency Management warned of "life-threatening wind chill."