Columnist Encourages Son To Sext To Avoid Getting Blamed For Rape
"Watch out for stupid girls," she told him.
CNN columnist Roxanne Jones is a bit of an unconventional mom. She sent her son to college with "a duffel bag with about 300 condoms." She also encourages him and his friends to participate in sexting.
In her newest column, "Young men, get a 'yes' text before sex," Jones says men need to "[w]atch out for stupid girls" by making sure young women send them a text before going at it agreeing that they're down to get down.
"Never have sex with a girl unless she's sent you a text that proves the sexual relationship is consensual beforehand," she wrote.
And if the idea of essentially promising not to falsely charge someone with rape doesn't kill the mood, Jones says men should follow up with another text afterwards about how you both enjoyed getting naked, even if they don't want to see the girl again.
"I've actually been encouraging my son and his friends to use sexting… to protect themselves from being wrongly accused of rape," she said.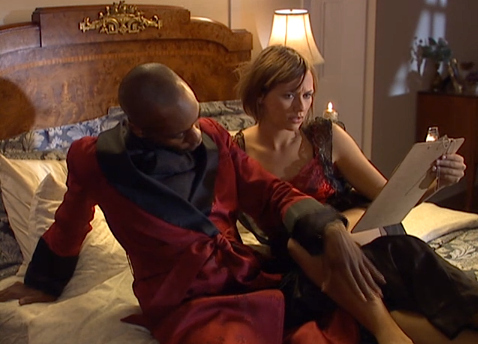 Of course, Jones' one-sided theory doesn't work if the woman changes her mind, and implies that women can't be raped by people they had a pre-existing relationship with. Needless to say, the gauche idea wasn't lost on CNN's commenters.