After complaints, Bud Light has apologized for a slogan that appeared on some bottles in line with their #UpForWhatever campaign: "The perfect beer for removing 'no' from your vocabulary for the night."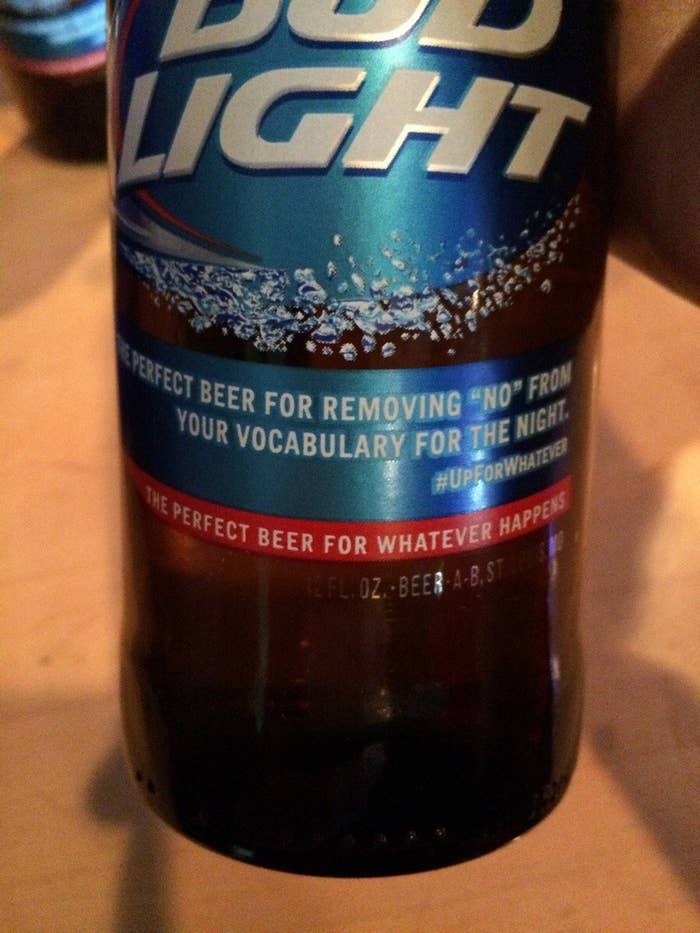 The image was first posted on Reddit Monday night by user GhosX9 and then picked up by the Consumerist. By Tuesday afternoon, it started to make waves on social media for the company's apparent tone-deafness when it comes to the role alcohol plays in rape culture.
...along with the gamut of other questionable decisions people make when inebriated.



In a statement to BuzzFeed News, Bud Light vice president Alexander Lambrecht said that the message, one of 140 "scroll messages" to appear on the bottles, "missed the mark, and we regret it."
The Bud Light Up for Whatever campaign, now in its second year, has inspired millions of consumers to engage with our brand in a positive and light-hearted way. In this spirit, we created more than 140 different scroll messages intended to encourage spontaneous fun. It's clear that this message missed the mark, and we regret it. We would never condone disrespectful or irresponsible behavior.
The company will no longer be printing the slogan on their products.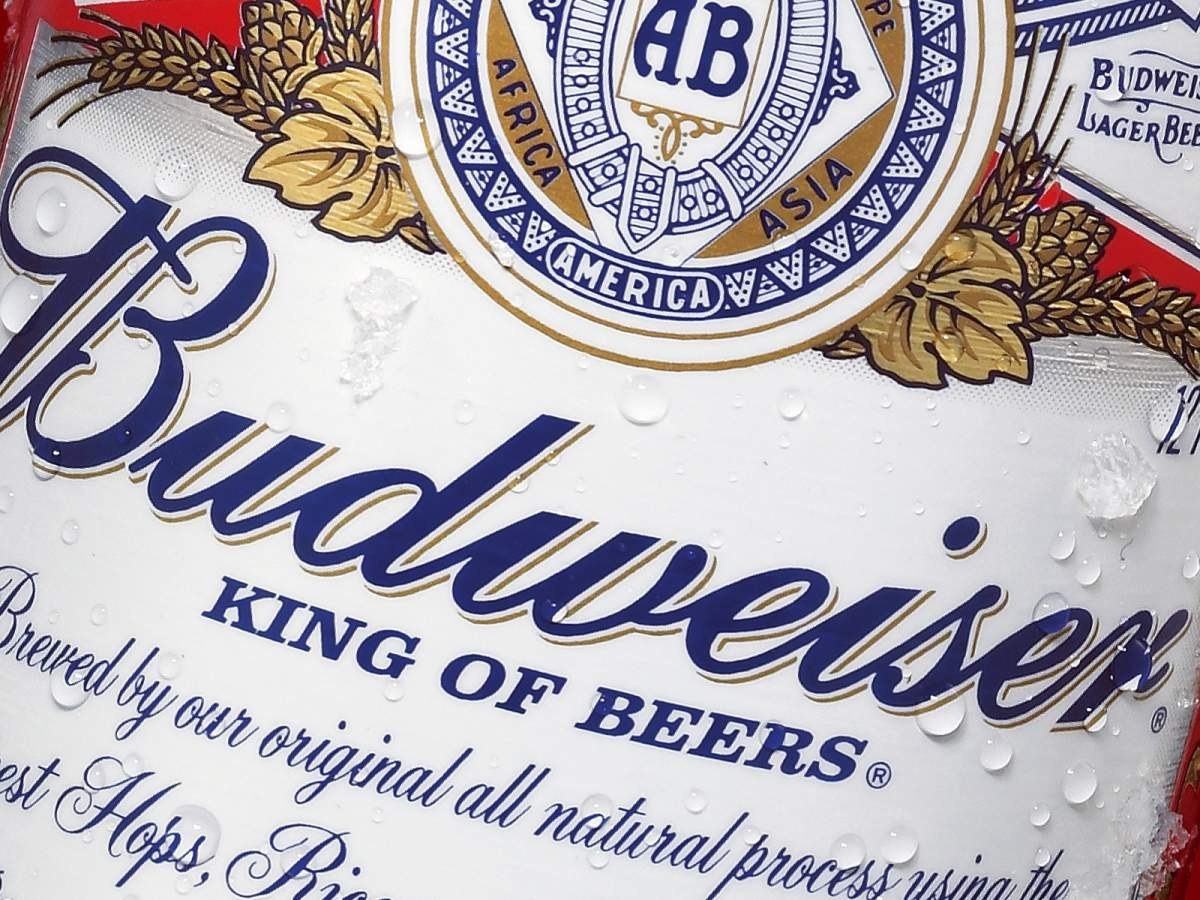 Bud Light's hashtag campaign has gotten them in trouble in regards to rape culture before, when they encouraged people to pinch anyone not wearing green or "not #UpForWhatever" on St. Patrick's Day.
After people responded with their own hashtags #UpForLitigation and #UpForThingsIExplicitlyConsentTo, a company spokesperson apologized in a statement.