Barack Obama Had His Credit Card Declined At A Fancy New York Restaurant
Luckily the missus had hers on hand.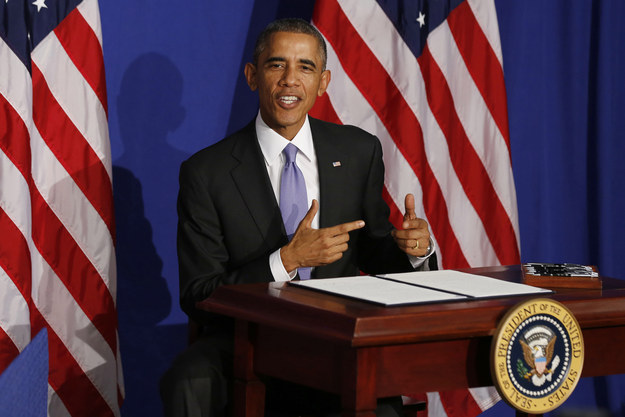 While dining at an upscale restaurant in New York last month, President Barack Obama said he had his credit card declined.
"It turned out I guess I don't use it enough," Obama said while speaking to workers at the Consumer Financial Protection Bureau. "They thought there was some fraud going on."
The president added, "I guess I don't use it enough, so they thought there was some fraud going on. Luckily, Michelle had hers."
The comments were made as the president announced new protections for debit cards used to deliver federal benefits, according to the BBC.
Obama and the first lady, who were in town for the annual United Nations General Assembly session, were dining at Estela in downtown New York City.
"I was trying to explain to the waitress, you know, I really think that I've been paying my bills," Obama said. "Even I'm affected by this."
So what was the meal Michelle picked up the tab for? Burrata with salsa verde and charred bread, and an endive salad with walnuts and anchovies, CNN reported.