A leaked email from the University of Southern California's Alpha Chi Omega chapter published by Jezebel today shows how authoritarian the sorority's rules are for things like hair color, eyebrow shape, and required Spanx wearing.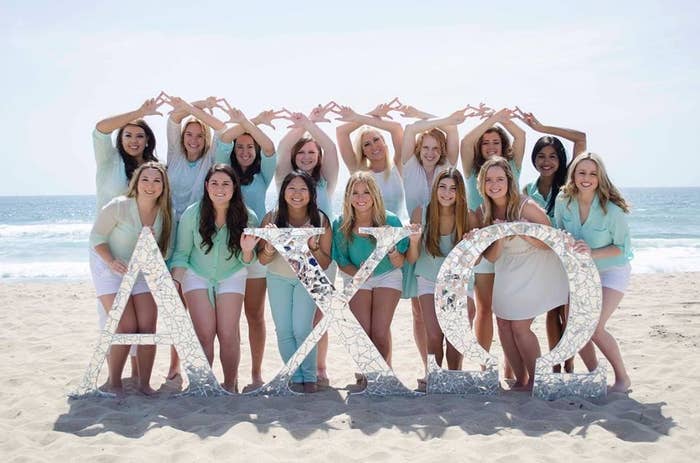 The email provides detailed instructions for the ladies on the demanding requirements for their physical appearance, so that they don't make themselves "less beautiful than they actually are."
The instructions were for 2013's "polish week," which falls the week before the members meet the potential new recruits.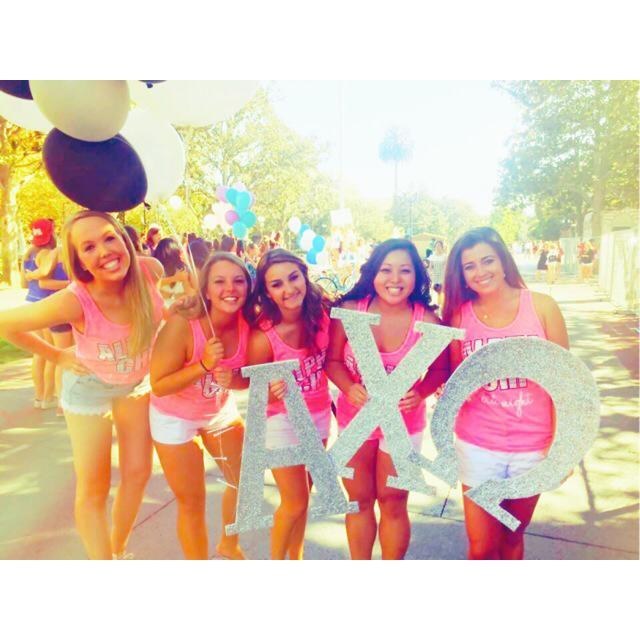 On Spanx, the author wrote, "I cannot stress how important Spanx are to make you look your best."
She goes on, "Even if you are very thin, Spanx will give you a better 'line' when you wear clothes (no awkward bumps!) Plus you don't have to worry about sucking in all the time or being bloated!"
The email details that hair has to be "one normal color" and shaped "curly or straight. No waves."
Remember: your hair needs to be one normal color. No crazy ombre, no color you wouldn't see in nature. (Also, if you're thinking about going from blonde to black or vice versa, do so after recruitment. You won't know for sure what it will look like, and if you hate it/your hairstylist does a bad job, that won't fly.) You cannot have roots during recruitment, so if you dye your hair like me, please take care of that before arriving back to school.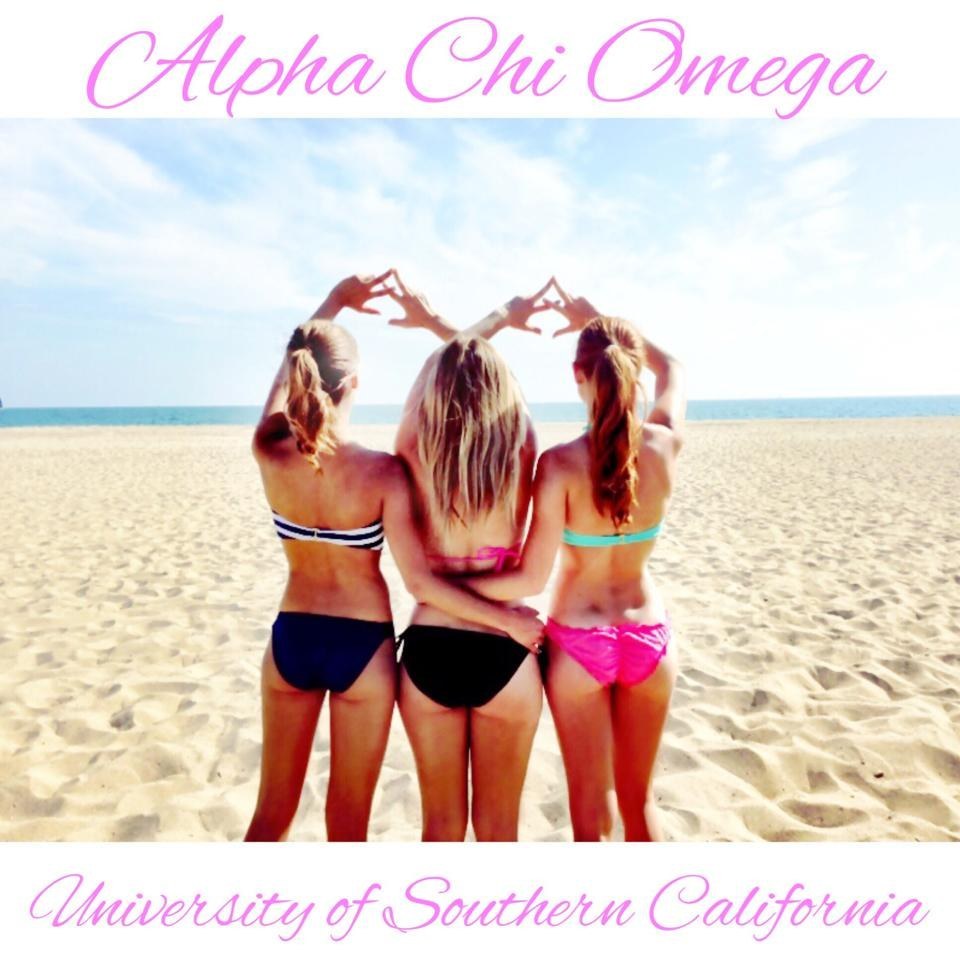 Frizzy hair won't be appealing to potential recruits, and if you're touching your hair all the time you might seem like you're "trying to flirt" with them, the email says.
Note: if you have straight hair and you want to wear it curly, don't. Your hair needs to be able to hold for 15 hr days and hairspray crunchy or limp hair is not acceptable. Also, get some heat protectant and shine spray. Damaged, frizzy hair is not going to attract PNMs [potential new members]. If you have bangs, they need to be styled correctly. If they're long and you're afraid they're going to be in your face the whole time, get some bobbi pins that match your hair color (except on house tours day/door chant, obvi). We don't want to look "emo" or like we're actually trying to flirt with PNMs by touching our hair all the time.
The email also comes with some handy pictures, seen below.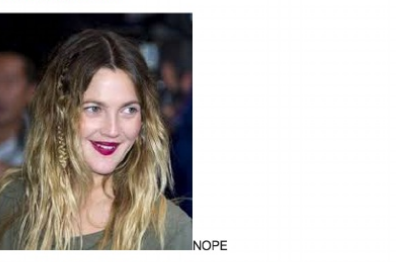 The women must have at least eight items of makeup on, and if it's not up to par, the sorority chair will "stop you and apply it myself," whether you're late for class or not.
You need to have foundation, concealer, something pinky/neutral for the lips (stain, gloss, etc), BLOT POWDER/OIL BLOTTERS, eyeliner (BLACK or BROWN only), mascara, neutral eyeshadows, bronzer, and (optional but recommended) blush. If you are not wearing the required makeup, I will stop you and apply it myself. I don't care if you're late for class. I don't care if you're a sophomore or a super senior. I will stop you. If you don't know how to apply all this makeup, check out my Pinterest board. I picked out all the videos and products with you guys in mind!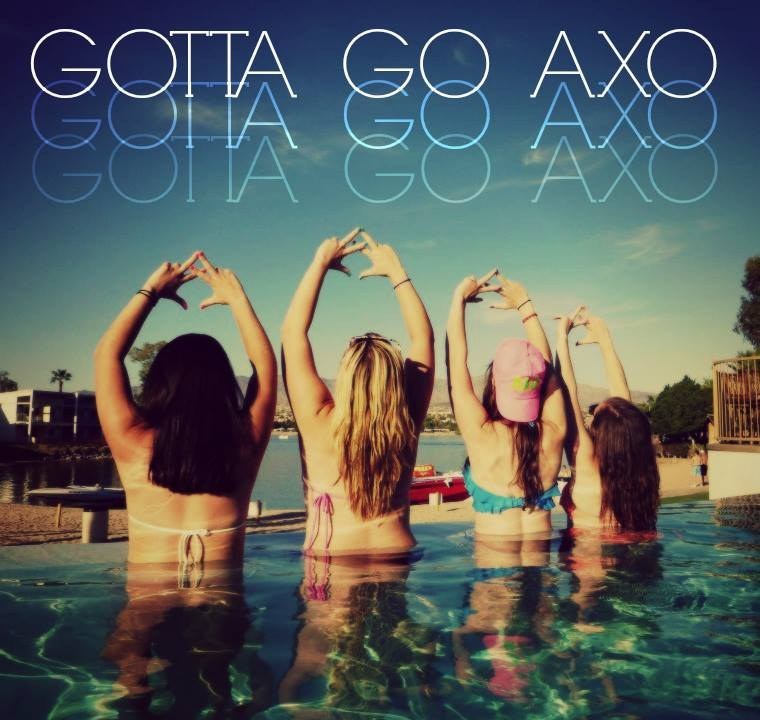 Among the strictest guidelines are the ones for eyebrows, which can't be "bushy," but have to be filled in if they're not bushy enough.
Eyebrows shape your face. Bad eyebrows will make you look less beautiful than you actually are! Your eyebrows need to look neat (as in not messy) for recruitment. I know "full" eyebrows are in style right now, but "full" does not mean "BUSHY" or "WILD."... Alternatively, if you have SPARSE eyebrows then you need to fill them in.
Other rules include insisting the members exercise and suggesting they shouldn't wear their glasses.
The Alpha Chi Omega chapter did not respond to multiple requests for comment from BuzzFeed News.
Read the whole email here: