A Giant Aquarium Burst Open At A Dinosaur-Themed Disney Restaurant
The fish are reportedly doing fine.
Diners were sent scrambling and workers made a mad dash to rescue exotic fish when the tank at Downtown Disney's T-Rex Cafe cracked open on March 17.
Diner Kate Wallace told the Orlando Sentinel that she and her family were eating about 20 feet from the tank when she heard "a big noise" as the water began pouring out.
"There was a lot of commotion," she said. "The whole section just sort of went crazy."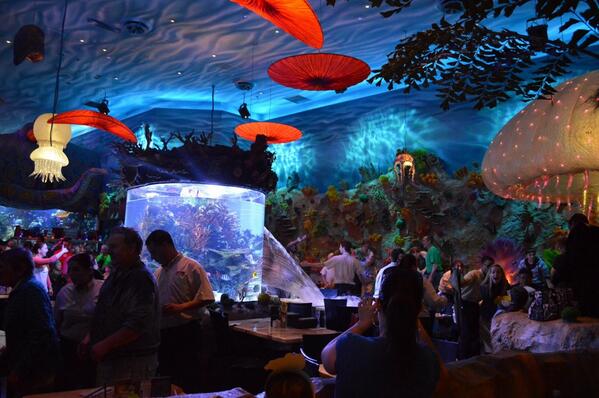 Though the staff tried to push diners out, about a dozen stayed behind to take pictures and videos of the leak, while employees scooped up the fish in a net.
The restaurant, which has a prehistoric theme and features animatronic dinosaurs, remained open.
A Disney spokeswoman told ClickOrlando.com the leak was small, adding that some fish were removed as a precaution and a few tables in the restaurant were relocated.