Gregory Vance and two of his friends were sitting on their front porch in West Virginia on June 10 when a storm brought a massive tree crashing down on top of them, ABC News reports.
Vance's 10-year-old daughter, Brianna, was inside the home, but the storm had knocked out cellphone signals, and the home didn't have a land-line.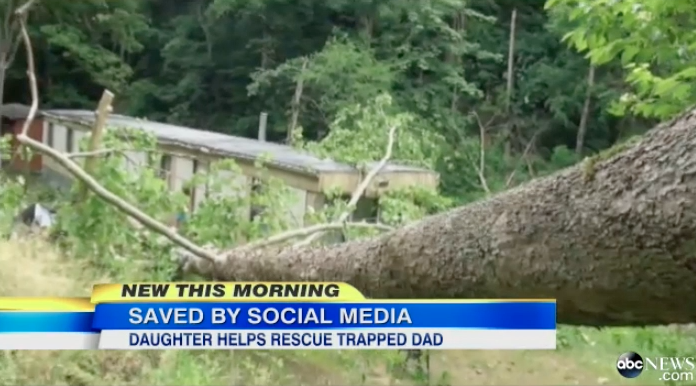 Brianna managed to get online and posted a plea on Facebook for someone to call an ambulance.
"The lightning crashed and hit a tree by our porch and my dad's almost dead," she wrote. "He needs an ambulance please. Please call one for us if you have a signal. We live in a yellow house."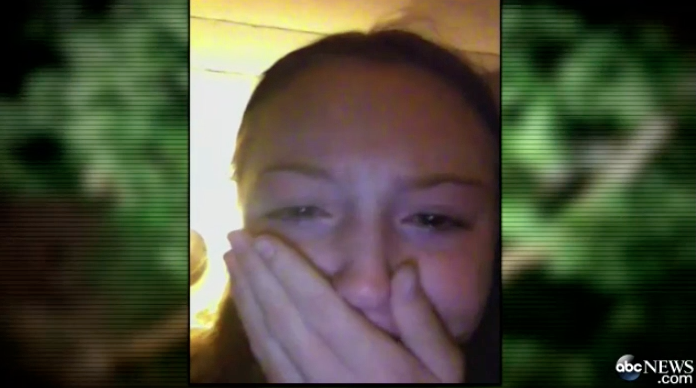 Someone saw Brianna's plea and dialed an ambulance; rescue crews arrived and rushed the men to the hospital.
Vance had suffered head, neck, and back injuries, and was having trouble breathing.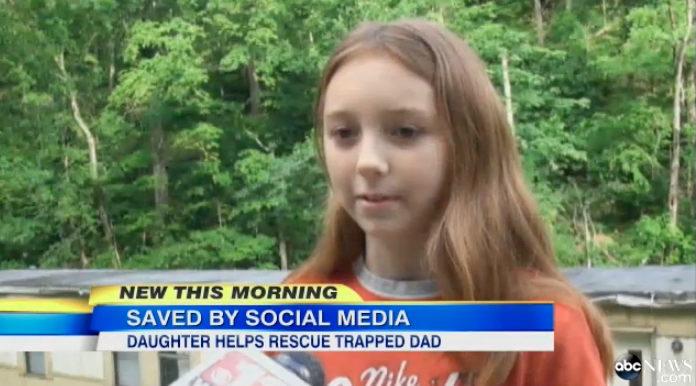 Brianna's Facebook post saved her dad's life, Henlawson Fire Department Lt. Tim Granger said.
"This is the real hero, that little girl, and I hope she gets recognized for her heroism," he said.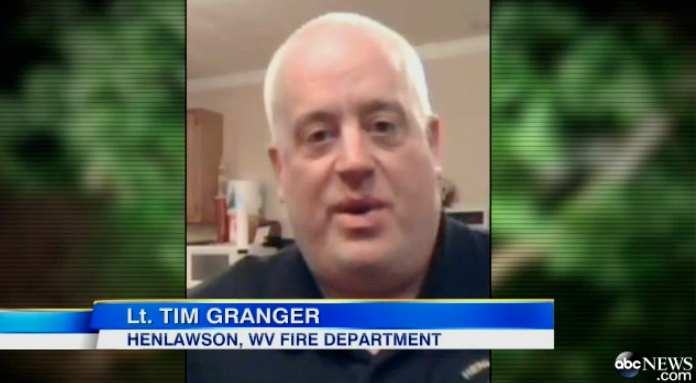 Though he suffered some broken bones, Brianna said her dad has been released from the hospital.
"I love u dad I am so happy you r home," she wrote on Facebook.