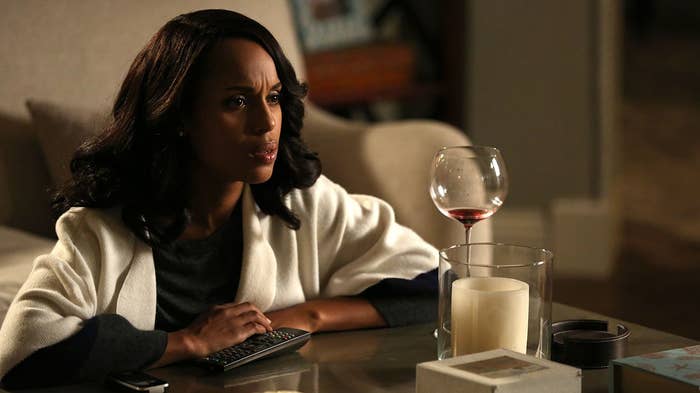 There's big drama in the world of Big Dramas: TV producers are abandoning the big networks for the freedom of the internet, where they can write series as long or as short as they like, with all the sex and profanity they desire, and without all those forced narrative cliffhangers to keep viewers hooked during commercial breaks.
It sounds fun, right? At least it's fun enough to lure away many of the biggest names in old-school TV — including, most recently, the queen herself, Shonda Rhimes, who signed a reported $100 million deal with Netflix. "I am very good at what I do," Olivia Pope once told her lover, the president of the United States, in a classically Rhimesian moment on Scandal. "I am better at it than anyone else. And that is not arrogance, that is a fact."
Pope may as well have been talking about her own creator, who is better at making addictive broadcast TV than anyone alive today.
Streaming isn't just changing the business of TV: It is quickly changing the kind of things you'll watch. With creators like Rhimes now having the freedom and money to do whatever she likes, her signature brand of pulpy dramas — which are among the most beloved staples of primetime TV — may end up going extinct.
The endgame is becoming clear: Netflix and other streaming services will direct their huge budgets toward producing their own shows, clashing head-on with the entertainment giants like Disney and Comcast that have long supplied them with content. As that clash intensifies, the entertainment companies will pull back from supplying their best shows to the competition, building out their own streaming services instead. (Disney announced exactly such a move earlier this month.)
We end up with everyone streaming, one way or another, with the broadcast and cable players scrambling to reinvent a fading medium. The best and brightest creative minds in the industry will gravitate to the streaming services: Just this month, Netflix was able to lure David Letterman out of retirement, sign a deal with the Coen brothers to produce a six-part series about the American West, and nab Shonda Rhimes.
Those folks aren't just following the money — they're also following their audiences. Young adults spend less than half as much time watching live TV as older people in the US do, and are far more likely to subscribe to a streaming service. The demographic shift has upended the advertising business that undergirds the network TV model.
Plenty of other top-tier TV producers have already begun working online: Chuck Lorre, creator of Big Bang Theory, Two and a Half Men, and other hits, has a Netflix show this year; and Robert Kirkman, creator of The Walking Dead, has signed an exclusive deal with Amazon. But Rhimes' defection is undoubtably a massive moment in the history of the network TV drama.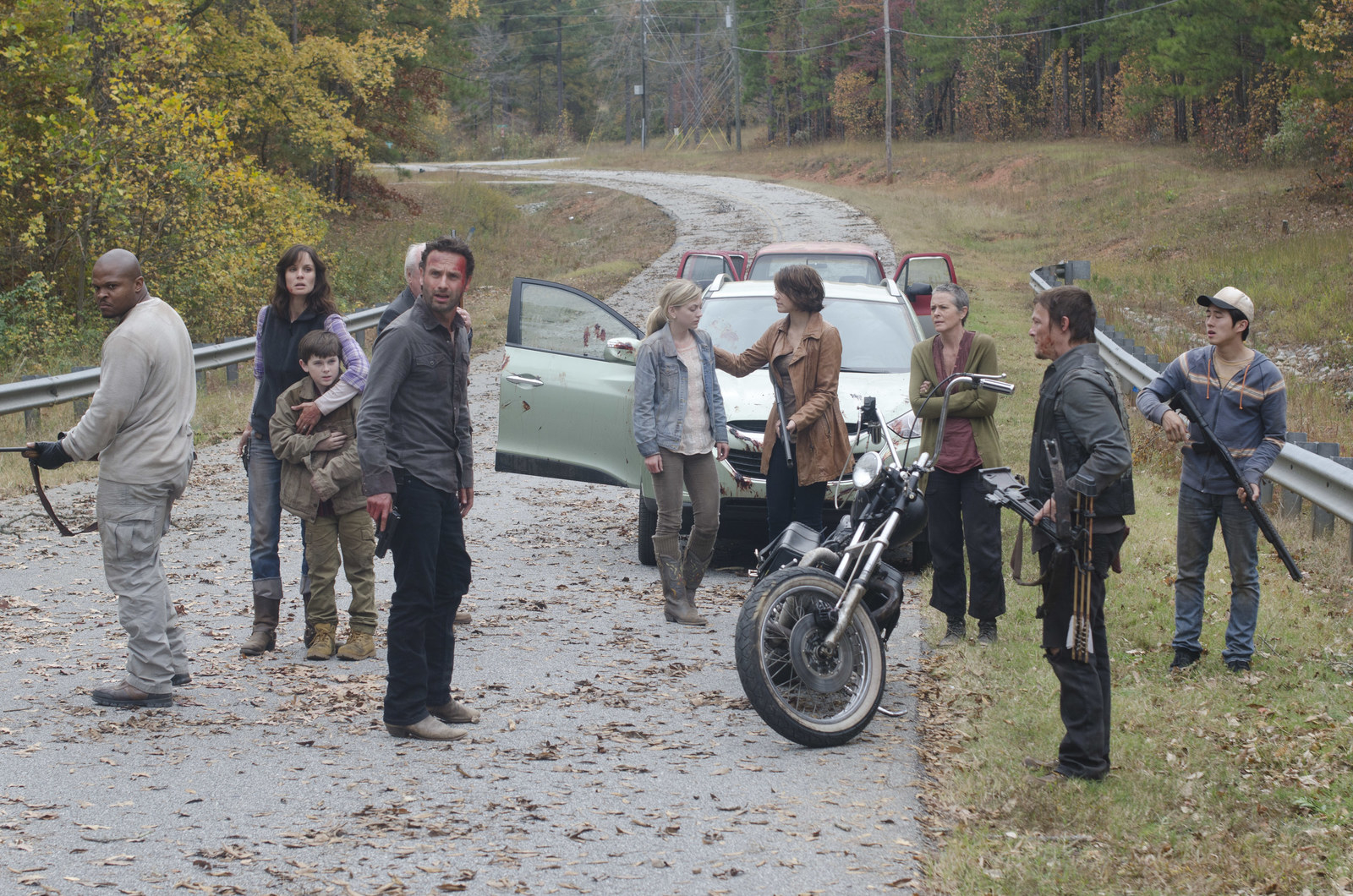 The writing was already on the wall before Rhimes announced her exit: NBC's schmaltzy This Is Us is the only network drama nominated for an Emmy Award this year. In 2015 and 2016, there were none. Viola Davis, who stars in the Rhimes-produced How to Get Away With Murder, is the lone Best Actress nominee in the drama category still working for a broadcast network.
It turns out that catering to mass audiences, conforming to FCC regulations, and stretching out stories to perfectly fit a 22-episode season is a high-wire act that usually winds up compromising a show's critical acclaim. And it's a testament to Rhimes that despite all the rules, her shows have nevertheless dominated Thursday nights and made their mark on American popular culture in a way few others have in recent years.
On those Thank-God-It's-Thursday branded evenings on ABC, fans of Grey's Anatomy, Scandal, and How to Get Away With Murder can watch ABC for three hours straight and be reliably riveted by punchy dialogue, narrative twists and turns, and a diverse array of clever, competent (and mostly female) characters. Like the best comfort food, her shows are simultaneously delicious and both familiar enough to appeal to a mass audience and safe enough for advertisers and network suits. And there's something intrinsically democratic about them: Unlike the shows behind Netflix's paywall or exclusive to Amazon Prime subscribers, her work is free for everyone to watch.
Soon, that will no longer be the case. The Netflix model is just too enticing for a TV creator, offering them a degree of freedom and flexibility that is virtually unknown to those toiling away producing seasons of network TV. Those seasons must fit a very specific structure: typically 22 episodes that are 43 minutes each, with the rest of the hour allocated for commercials. Scripts are about 55 pages per episode, divided into five acts with regular breaks every 10 minutes or so. Ideally, each act must end with some kind of story twist to keep viewers hanging on during the ad breaks.
Beyond story structure, actually making a network TV drama is exhausting. Every eight days, writers must produce a new script, which will then be shot and edited in the following two weeks. Those three processes — writing, shooting, post-production — are all happening simultaneously for the full 22 weeks that a series runs. Multiply that process by three (sometimes four) for each of Rhimes' shows, and you get an idea of the madness behind the scenes of those few hours of drama on ABC's #TGIT programming block. Rhimes has often described a big part of her job as "keeping the trains running on time."
Making shows for a streaming service is more like filmmaking. Entire seasons are written in advance and shot all at once, like a movie. They are all released at once for our binge-viewing pleasure. Instead of a 22-episode season packaged with 43-minute shows, shows like Orange Is the New Black and House of Cards consist of 13-episode seasons, running 45 to 60 minutes each. And they don't have to stick so strictly to the narrative conventions of network TV — something their creators take great joy in escaping.
"Netflix reached out to me with an offer that I'd never heard before. 'Come and make what you'd like to make,'" Ava DuVernay recently told Variety. "'We'd like to work with you as an artist, and we'll support you in that vision.' That sounded a little too good to be true. … What I ended up getting was so much more."
"You do the show you want to do, do something you're proud of, and then hand it over to Netflix and they do the rest," Grace and Frankie creator (and Friends creator) Marta Kauffman said at the Television Critics Association press tour in July 2015. "Netflix notes are the best I've ever gotten because what they do is they force you to be true to your own vision."
Aziz Ansari's breakthrough series on Netflix, Master of None, featured an episode that didn't even show the main characters. Instead, it meandered through the city, zooming in on the lives of store clerks, doormen, and taxi drivers. (Even Netflix had some reservations upon reading that script, Ansari told New York magazine. "Netflix was like, 'Could we get the friends in there a little bit?'" he said. "We were like, 'No.' And they were like, 'All right, do what you've got to do!'")
As streaming and mobile devices fragment viewers into microaudiences and untether the public from scheduled TV broadcasts, Rhimes will be remembered as one of the last people who managed to keep millions of viewers sitting down for "appointment" television. Those of us who DVR her Thursday night shows don't dare glance at our Twitter feeds in these hours: Shonda-specific hashtags like #RIPMcDreamy, #WhoKilledSam, and #WhoShotFitz trend like clockwork once a week.
Incredible things could happen when the level of creative freedom currently enjoyed by Ansari, Yang, DuVernay, and Kauffman is combined with Rhimes and her ability to generate massive hits within the rigid boundaries of a broadcast network. But those incredible things are unlikely to resemble what we might one day describe as Classic Shonda: a string of shows that were shaped by the broadcast TV medium and that have ruled over our Thursday nights for years.