Pakistan's "Largest-Ever Child Abuse Scandal" Has Shocked The Nation
More than 400 minors in one village have reportedly been sexually abused, in hundreds of child pornography videos. Police have arrested six people and are promising to bring justice to those behind the abuse.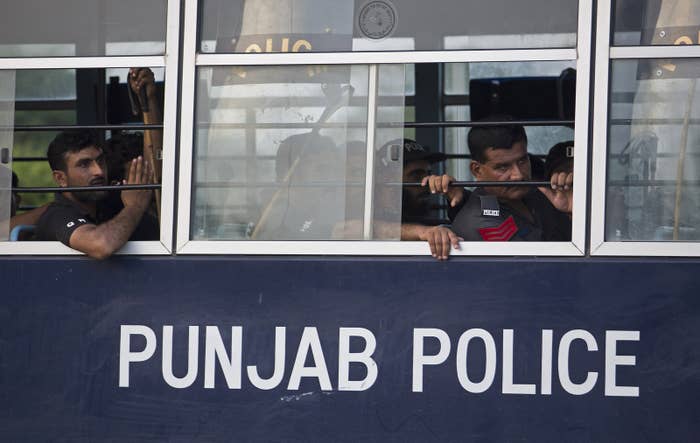 Pakistani authorities are pledging to fully investigate a child abuse scandal that has prompted a national outcry, after hundreds of children in one village in the eastern Punjab province were allegedly filmed being sexually abused in more than 400 videos.
Six people have been taken in to custody, Mian Shehbaz Sharif, the provincial chief minister, said Saturday on Facebook.
"Child abuse, under no circumstances, can be tolerated or excused," Sharif wrote, promising to bring the culprits to justice.
"Exemplary punishment awaits such beasts," he wrote.
As first reported by the Nation, the Punjab's Child Protection Bureau uncovered the country's largest organized pornography racket after confiscating the videos, allegedly being sold for less than $1 each, in the village of Hussain Khanwala in Kasur district.
Saba Sadiqi, head of the Child Protection Bureau, told the newspaper it was the "the largest-ever child abuse scandal in Pakistan's history."
Most victims were under 14 years, the Nation reported. Some videos reportedly feature a boy as young as 6 years old performing a sexual act, while a 10-year-old schoolgirl was reportedly filmed as she was being molested by another boy.
One of the victims told the newspaper that he was injected in the spine with a drug before he was assaulted.
District Police Officer Rai Babar Saeed told GeoTV that officers had recovered 60 to 70 video clips, which police are using to identify the perpetrators.
The videos were reportedly the work of a local gang who also sold the footage to overseas buyers online, according to family members of the abused children.
The newspaper also reported that the gang would blackmail the children's family for money in exchange for not releasing the videos.
Earlier this week, more than 4,000 protesters clashed with local police during a demonstration against the authorities' failure to prosecute the gang, the Nation and Jasarat reported.
Villagers have told local media that police have previously covered up the abuse, while perpetrators are said to have used their connections to avoid charges. Police are also alleged to have tried to secretly quash planned protests.
Pakistanis took to social media to express their outrage and condemn the abuse, including opposition leader Imran Khan.
The chairman of the Pakistan's People Party, Bilawal Bhutto Zardari, also reportedly denounced the abuse and called for justice.