Uber's Top PR Exec Leaves Company Amid Crises
Rachel Whetstone came to Uber from Google in 2015.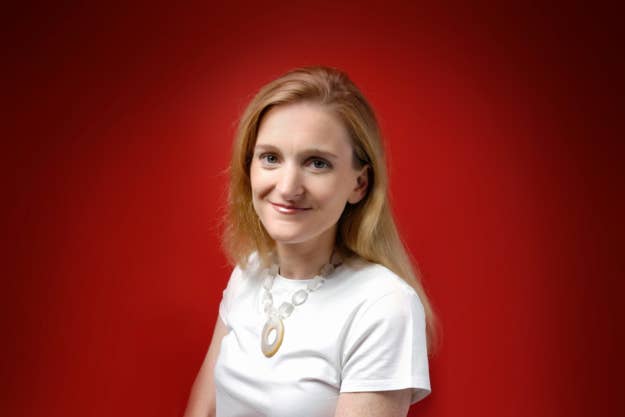 Uber's PR head Rachel Whetstone is leaving the ride-hail company amid a series of crises. Her exit is just the latest in a string of executive departures as Uber grapples with fallout from systemic sexism allegations and a lawsuit over whether it stole key self-driving car technology from a competitor.
Recode first reported Whetstone's departure. Jill Hazelbaker, Whetstone's deputy, will be elevated to her role as Uber's senior vice president for policy and communications.
"I am incredibly proud of the team that we've built — and that just as when I left Google, a strong and brilliant woman will be taking my place," Whetstone said in a statement provided by an Uber spokesman. "I joined Uber because I love the product – and that love is as strong today as it was when I booked my very first ride six years ago."
Whetstone, who came from Google in 2015, brought many Googlers with her when she joined Uber's PR shop. Uber has had a particularly tough year that's been marked by protests outside the company's headquarters over CEO Travis Kalanick's decision to sit on one of President Trumps economic advisory councils (he later stepped down), a viral blog in which a former female engineer alleged sexism and sexual harassment at the company, and a video that surfaced of Kalanick yelling at a driver. (Kalanick later promised to seek "leadership help.") Last month, the company held a conference call with reporters to discuss its strategy to move forward and claimed its business is performing well despite its PR blunders.
Just this year, Uber has lost Brian McClendon (vice president of maps), Ed Baker (vice president of product and growth), Amit Singhal (senior vice president of engineering, whose departure was related to revelations he did not disclose a sexual harassment allegation from his tenure at his ex-employer, Google), Gary Marcus (the new head of its artificial intelligence lab), and Raffi Krikorian (a director and former leader of its self-driving car program).