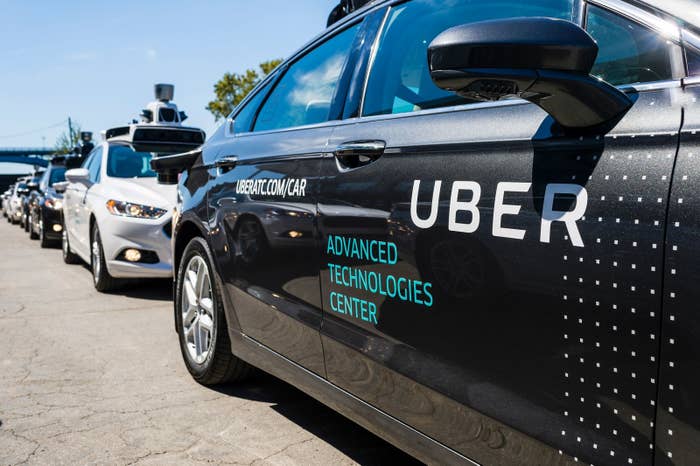 A series of self-driving controversies, including a brutal lawsuit from its rival Waymo, hasn't tempered Uber's self-driving ambitions. Early Monday morning, the ride-hail company announced plans to open a new self-driving outpost in Toronto, Canada.

Uber has hired Raquel Urtasun, an associate professor from the University of Toronto, to lead a team of researchers in Toronto that will develop machine perception and artificial intelligence technology for its self-driving car program. Urtasun, a pioneer in the area of machine perception, also founded the Vector Institute for Artificial Intelligence in Toronto, to which Uber says it will contribute about $5 million. Eight of her students will also join Uber, Urtasun told BuzzFeed News, adding that the company plans to hire "several dozen" additional people as the Toronto outpost staffs up.
"Uber has the advantage of a ride sharing-network, which is going to be one of the competitive edges that will be important to self-driving in the future," Urtasun said.
"With support from the Ontario and federal governments, Toronto has emerged as an important hub of artificial intelligence research, which is critical to the future of transportation," Uber CEO Travis Kalanick wrote in a blog post on Monday.
Uber, which has about 100 self-driving pilot vehicles roaming around San Francisco, Pittsburgh, Pennsylvania, and Tempe, Arizona, will send some of those cars to Toronto. It has already mapped a small portion of Toronto, the company said.
Urtasun is joining Uber at a particularly fraught time. In February, the ride-hail giant was sued by the Alphabet-owned Waymo for allegedly stealing and using key parts of its self-driving technology. Last month, Anthony Levandowski — who figures prominently in Waymo's suit — stepped aside from his role as the head of Uber's self-driving program.
For Urtasun, Uber's legal battle with Waymo was a consideration in her decision to accept her new gig — but not much of one. "If I didn't believe that Uber did the right thing, that they didn't do anything wrong, I would not be joining Uber," she said. "My research, my area, is in cameras and perception. I don't do hardware. It's disconnected from my side."
Urtasun said Levandowski's demotion did not influence her decision to join Uber. Uber said her agreement to join was finalized prior to the leadership change.
Asked about her decision to join Uber at a time when the company conducting an internal investigation into claims that its culture is ridden with systemic sexism, Urtasun said, "If there were some problems, Uber has learned" and is taking steps to change. "That makes me feel very comfortable bringing my team to Uber," she said.
Urtasun will remain on the University of Toronto's faculty for one day a week and spend the other four days at Uber.