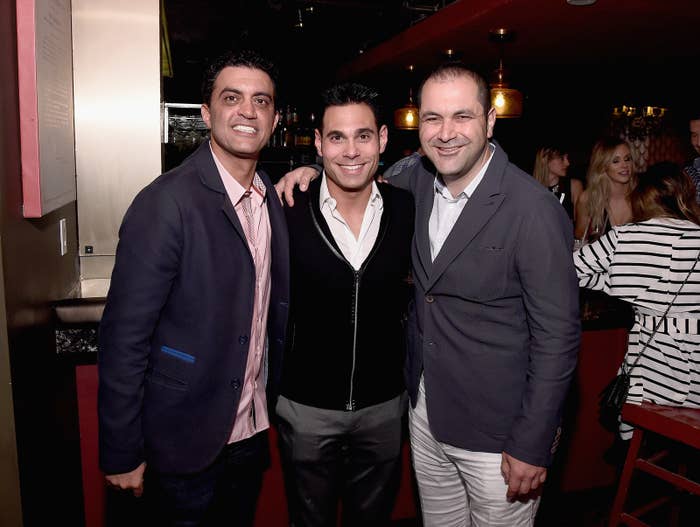 Emil Michael, the Uber executive who once suggested the ride-hail giant should dig up dirt on its critics, has left the company, Uber confirmed.
Michael, Uber's senior vice president of business and a close confidant of CEO Travis Kalanick, joined Uber in 2013. The company has since reached a nearly $70 billion valuation. His departure, first reported by The New York Times, is one of more than a dozen executive exits this year alone from Uber. It's unclear whether he resigned or was ousted. David Richter, Uber's vice president of strategic initiatives, will assume Michael's role.
The Wall Street Journal reported Sunday that Michael would resign on Monday. His departure comes as the company is grappling with the results of internal investigations into its workplace culture, launched after an ex-engineer wrote a viral blog post alleging she faced sexual harassment and sexism at the company. Uber said it fired 20 people as a result of the probe.
Michael has been linked to several controversies at Uber. Most recently, Recode reported that another Uber executive obtained the medical records of a woman who was sexually assaulted by her Uber driver in 2014 and circulated them within the company. Michael reportedly suggested that Ola, Uber's competitor in India, had framed Uber.
At a dinner party in 2014, he floated the idea that Uber should consider hiring a team of opposition researchers to dig up information on the personal lives of critics and reporters. Uber could spend a million dollars to hire researchers and journalists, he said, to help the company fight back against the press by looking into "your personal lives, your families," BuzzFeed reported.
Michael later said those comments "do not reflect my actual views and have no relation to the company's views or approach." Kalanick also distanced himself and the company from Michael's comments in several tweets.
Here's Michael's full email to staff announcing his departure:
"Team –
Yesterday was my last day with Uber. Starting today, David Richter, our current VP of Strategic Initiatives, will be the new SVP of Business. David is an extremely talented leader and I have high confidence in his ability to help drive the company forward.
I signed on with the company almost four years ago and it has truly been the experience of a lifetime helping Uber become the fastest growing company of all-time -- spanning 75 countries with over 14,000 employees.
I am proud of our business team's part in contributing to the company's overall success. We have fueled our growth by raising more money than any other tech company in history; we completed one of the most valuable mergers in American/Chinese tech history with the Didi deal; and we have secured ground-breaking partnerships with automobile companies all over the world to support our autonomous vehicle efforts.
But I am most proud of the quality of the team we have built. Beginning with my first day at Uber, I have been committed to building a diverse Business Team that would be widely recognized as the best in the technology world: one that is welcoming to people of all genders, sexual orientations, national origins and educational backgrounds. I am proud that our group has made so much progress toward these goals and is a leader in the company in many of these categories. As an Egyptian immigrant who was taken under the wing of a great business leader like Bill Campbell, I have an abiding belief that we all should pay it forward by ensuring that our workplace represents all types of people.
Uber has a long way to go to achieve all that it can and I am looking forward to seeing what you accomplish in the years ahead.
Sincerely,
Emil"