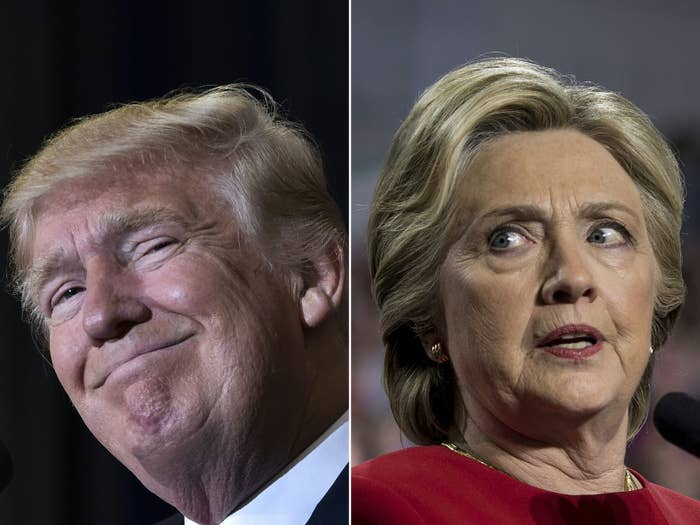 As some analysts begin projecting a Donald Trump win, tech's bigwigs were panicking on Twitter and in interviews with BuzzFeed News.
Aside from Peter Thiel, a major Trump backer, tech has almost universally favored Hillary Clinton this election. In fact, opposing Trump became a cause that united a large portion of Silicon Valley.

Pishevar, a high-profile venture capitalist who co-founded Sherpa Capital, is also a co-founder of the transportation startup Hyperloop One.
Y Combinator's Sam Altman, who cofounded a civic engagement nonprofit called VotePlz this election to encourage young people to vote, told BuzzFeed News before the results were official, "I am officially very worried."
Dennis Crowley, co-founder of Foursquare, also tweeted his anxieties.

"People were very active trying to support Hillary for president, but I don't think they've chewed on the prospect of a Trump presidency as imminent," Keith Rabois, an investment partner at Khosla Ventures, told BuzzFeed News, explaining the anxiety. "So like everybody else, they're probably processing it in real time right now."
"Just look at your Twitter feed or look at my Twitter feed, which is mostly Silicon Valley people. It was totally divorced from reality," Rabois said. "Everyone I know in Silicon Valley is in shock."
Bordetsky works in business development at Uber.
Before the race results were clear, Catherine Bracy, co-founder and executive director of the Oakland-based TechEquity Collaborative, told BuzzFeed News there are "still lots of votes out and paths to victory."
"I think people need to stop freaking out (even though I am definitely freaking out)," said Bracy, who worked as a program manager for Tech4Obama in 2012.
Paul Graham, co-founder of the incubator Y Combinator, struck a slightly different tone.
"I have a board meeting at 9AM," Stewart Butterfield, chief executive of Slack, said. "I do not anticipate sticking to the original agenda if Trump wins."
This is a developing story. We will update as we get more reactions.