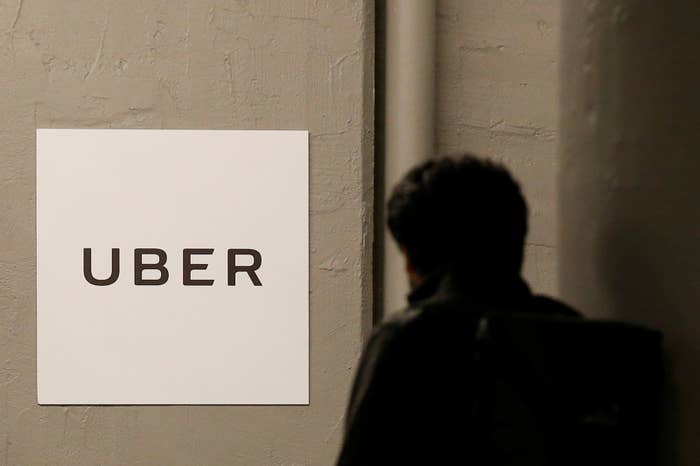 Uber has long resisted public pressure to add the ability for riders to tip drivers through its app. In New York City, it may soon not have much of a choice. On Monday, regulators in New York City said they plan to begin writing a rule that would require the ride-hail giant to offer an in-app tipping option.

Drivers have extensively campaigned for the option, rating the issue as their top concern in a survey last summer conducted by the Independent Drivers Guild, a non-union worker body backed by Uber and affiliated with the International Association of Machinists and Aerospace Workers. Now, the Taxi and Limousine Commission says it will begin writing the rule, which is "just one piece of a more comprehensive effort to improve the economic well-being of drivers," TLC Commissioner Meera Joshi said in a news release. It plans to introduce the proposal by July or earlier.
"We have not seen the proposal and look forward to reviewing it," an Uber spokesperson said in a statement. When asked if the company would consider expanding a tipping option to all its markets if it were required to introduce it in New York, the spokesperson declined to comment.
Lyft, Uber's biggest competitor in the US, already offers passengers the option to tip drivers through its app. Juno, an Uber competitor in NYC that said it had given 1 million rides as of August 2016 after a beta launch three months earlier, also lets riders tip within the app. And of course, people who ride in taxis can tip with their credit cards or cash.

Uber has notably avoided adding an in-app tipping option, despite moves by its competitors. For example, it added the ability for riders to offer "compliments" to drivers in November 2016 – a move that was criticized by some, who said "compliments don't pay the bills." It says riders are free to offer cash tips, but notes on its website that "Uber is a cashless experience. Tipping is voluntary."
The rule will require Uber to "conform to industry standards," according to Jim Conigliaro, Jr, founder of the Independent Drivers Guild. The guild said more than 11,000 supporters signed the tipping option petition, and 55 members attended a TLC hearing on April 6, where they testified in favor of creating a rule to force Uber to add the ability for riders to tip within the app.
In January, Uber paid the Federal Trade Commission $20 million to settle claims that it misled drivers about pay. The ride-hail giant claimed drivers in New York made more than $90,000 a year, but the agency found the median income of drivers there is $29,000 less than that. In three major US markets — Denver, Detroit, and Houston — Uber drivers earned less than $13.25 an hour after expenses in late 2015, BuzzFeed News reported last year.
Conigliaro, Jr. said on a call with press that the in-app change would provide much-needed income for drivers, at a time of fluctuating rates. He said the ride-hail giant – which has said passengers are free to tip with cash – cannot expect customers to do so every time they hail Ubers.

"It's not how people operate anymore," he said.