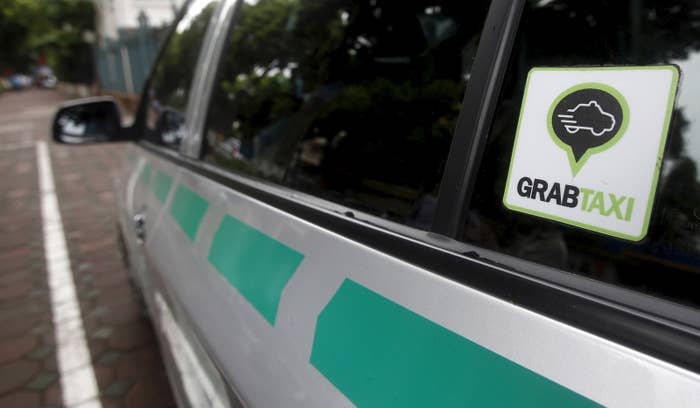 Grab, Uber's major rival in Southeast Asia, is partnering with nuTonomy, the self-driving taxi company in Singapore that began offering rides to passengers earlier this week, according to a source familiar with the matter.

The relationship, which was previously undisclosed, gives the Southeast Asian ridehail company a partner in the race toward autonomous vehicles – a partner that on Thursday became the first to put customers in its fleet of self-driving vehicles. Uber announced last week that it will dispatch self-driving Volvos in Pittsburgh later this month for passengers to hail.
Recode reported in May that Grab CEO Anthony Tan said he would be open to partnering with a self-driving car company at some point in the future, when the technology matured beyond nascent stages. On Thursday, nuTonomy began offering free rides to a select group of riders in self-driving versions of Renault Zoe and Mitsubishi i-MiEv electric vehicles. The handful of test cars have backup human drivers in the front, and an engineer in the back as a precaution.
Uber's pilot program in Pittsburgh will have greater scale, with 100 vehicles and a goal of 1,000 customers, who can opt into a self-driving vehicle ride. A backup driver will be behind the wheel of those vehicles as well. Meanwhile, Ford said it will mass-produce self-driving cars for ridehail fleets by 2021, and Lyft and General Motors are working on their own autonomous electric vehicles.
Grab declined to comment. The company operates in 30 cities across Singapore, Indonesia, the Philippines, Malaysia, Thailand and Vietnam. That existing mapping data gives it an advantage in a region where some roads are less developed and drivers and riders often rely on landmarks to navigate. Grab And Google announced a partnership earlier this month to integrate the ridehail app into Google Maps.
But Uber is gearing up to fight for greater market share in Southeast Asia. The ridehail giant merged its China business with Didi Chuxing earlier this month in a truce, a move meant to free up cash to focus on other markets, including India and Southeast Asia.