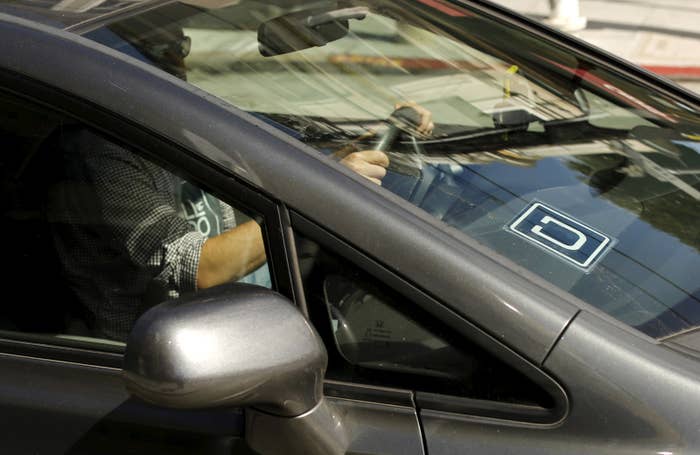 A disability rights group in Chicago filed a lawsuit Thursday against Uber, alleging that the company is "now a significant part of our national transportation system" and should provide more wheelchair-accessible vehicles.
The complaint, filed by Access Living of Metropolitan Chicago and three plaintiffs who use wheelchairs and said they cannot access Uber vehicles, alleges that Uber gave just 14 accessible rides in Chicago from 2011 to August 2015. It says that when the plaintiffs tried to use the app and requested accessible vehicles, they found only one vehicle was available, or none.
"Uber claims its services are not subject to the ADA [Americans With Disabilities Act], and its service to people who require wheelchair accessible vehicles ranges from token to non-existent," the complaint filed in federal court reads. "That position threatens a return to the isolation and segregation that the disability rights movement has fought to overcome."
Disability rights advocates have criticized Uber in the past for allegedly discriminating against people with disabilities. In August, a Brooklyn woman filed a lawsuit against Uber, citing a scarcity of UberWAV, or wheelchair-accessible vehicles, as well. In 2015, the United Spinal Association, a nonprofit that advocates for people with spinal cord injuries, protested Time magazine's consideration of Travis Kalanick for Person of the Year. A few weeks later, the group filed a lawsuit against Uber, claiming a driver rejected a rider after being unable to accommodate his wheelchair.
The Chicago lawsuit points to Uber's decimation of the taxi industry to support the argument that the company has become a significant transportation service. It notes that the number of taxis operating in Chicago went down from 6,899 in 2013 to 6,222 in January 2016, compared to 1.9 million Uber rides provided in June 2015.
Uber said in May that it planned to bring more wheelchair-accessible options to Chicago. In April, the company reached a settlement in a San Francisco case with advocates for the blind. Uber agreed to require drivers to confirm they understand they are legally obligated to accept riders with service animals.
Uber has not yet responded to the complaint in court.
"We take this issue seriously and are committed to increasing mobility and freedom for all riders and drivers, including those members of our communities who are disabled," an Uber spokesperson said in a statement. "There is always more to be done and we will continue working hard to expand access to affordable, reliable transportation options for all Chicagoans."

UPDATE
This post was updated to include comment from Uber.