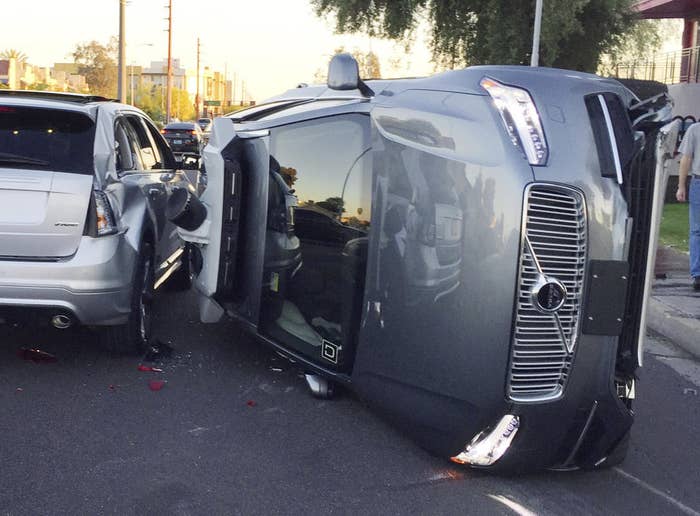 A magistrate judge on Thursday ordered Uber to hand over to Waymo by the end of the day an unredacted version of the term sheet agreement for its 2016 acquisition of Otto, the self-driving truck start-up last summer.

Otto and its founder, former-Google engineer Anthony Levandowski, are at the center of an increasingly contentious legal battle between Uber and the Alphabet-owned Waymo, which alleges the ride-hail giant stole its self-driving trade secrets.
Magistrate Judge Jacqueline Scott Corley's order forcing Uber to disclose the terms of its Otto purchase is a small victory for Waymo, which has argued that the document likely includes information material to its case. The company has also been pushing for Uber to disclose the due diligence report it conducted ahead of the Otto acquisition. Uber has so far refused to do so, claiming the document contains confidential information and is protected by attorney-client privilege.
The high-profile trade secrets lawsuit between the two tech giants is scheduled to go to trial on October 2. Uber has maintained throughout the case that Waymo's proprietary information never crossed into its systems and that it has built its own LiDAR technology – the laser system that helps self-driving cars see and navigate the world, which is at the center of the case.
Waymo is also arguing for the court to require Uber to provide its due diligence report on Otto's acquisition. Waymo's lawyers have called Otto a ruse, and argued in court that the startup was created so Uber could acquire it and bring on Levandowski – and the information he allegedly took from Waymo. (Uber has since dropped the name Otto.) Given that Levandowski has invoked his Fifth Amendment right against self-incrimination in the case, Waymo's lawyers argue that those documents could shed more light on the issue of what Uber might have known about his alleged actions when it was buying his company. Perhaps crucially, that report also includes an interview with Levandowski.
On Wednesday, US District Judge William Alsup — who is overseeing the case and recently referred it to federal prosecutors — slammed Levandowski for responding to Waymo's request for documentation with information he essentially called gibberish: "one thousand pages, over twenty thousand entries, and appeared to be two spreadsheets generated by automated data compilation with no intelligent review or analysis involved."
Reached for comment, Uber directed BuzzFeed News to an earlier statement on the matter saying its due diligence report on Otto "is protected by Attorney Client Privilege, which is the most sacred and important privilege in our entire legal system. The law simply does not support Waymo's attempt to gut those privileges."
Waymo has not yet provided comment.

Uber last week threatened to fire Levandowski if he did not cooperate with the investigation into Waymo's allegations, following a court order that directed the company to do everything in its power to compel his participation. Levandowski's lawyers have argued that the order violates his 5th Amendment rights. The court has ordered Uber to return any allegedly stolen documents to Waymo by May 31.