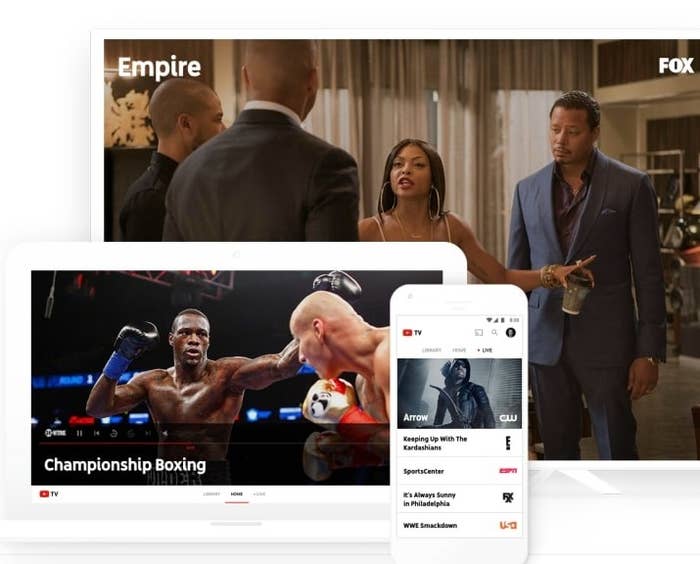 YouTube is adding more content to YouTube TV, the company's year-old paid subscription service that lets you watch live cable and broadcast networks over the internet, and is expanding availability of the service to 100 US markets from 80, offering it to 85% of US households.

In a welcome move to cord-cutters, starting Feb. 14, YouTube TV users will be able to stream TNT, Adult Swim, TBS, CNN, Cartoon Network, truTV, and Turner Classic Movies, in addition to key existing channels like ESPN, ABC, USA, FX, Fox News, E! and the CW, among others.
YouTube TV is also beefing up its sports offering. Users will be able to stream nationally televised NBA games, NBA All-Star weekend, NBA playoff games, MLB postseason games, the PGA Championship and UEFA soccer. It is also adding NBA TV, the league's 24-hour network, and MLB Network owned by Major League Baseball. For an additional fee, users can also add NBA League Pass, the league's live game service, or MLB.TV to their monthly package.
While YouTube TV is a new and relatively small service, the additional offerings make it more competitive against rival services like Dish's Sling TV, Sony's PlayStation Vue, AT&T's DirecTV Now, and Hulu's Live TV. Cord-cutting services are becoming a popular alternative to traditional cable, which many users find too costly. YouTube TV reportedly has more than 300,000 subscribers.

YouTube TV also includes access to YouTube Red Originals — premium ad-free content made by YouTube stars — a service that is usually offered through a separate subscription. It also lets you record and store live TV programs in the cloud and play them back anywhere.

To get in at the current rate of $35 per month, users have to sign up for YouTube TV before March 13. After March 13, any new YouTube TV subscribers will pay $40 a month.
The new markets getting YouTube TV include: Lexington, Dayton, Honolulu, El Paso, Burlington, Plattsburgh, Richmond, Petersburg, Mobile, Syracuse, Champaign, Springfield, Columbia, Charleston, Harlingen, Wichita, Wilkes-Barre and Scranton.