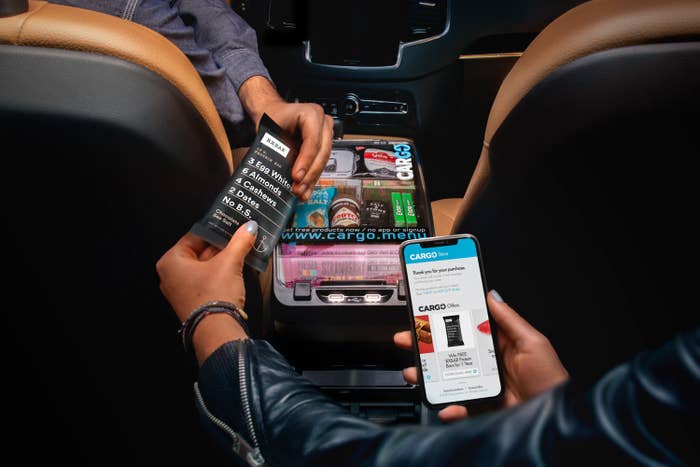 Fancy some gum or an energy bar in the middle of your Uber ride? Starting today, riders in San Francisco and Los Angeles might be able to buy or sample some right from their Uber driver's center console.

Uber is partnering with Cargo, a service that provides drivers with free boxes stocked with snacks and small electronics like mobile chargers. Drivers can offer free samples but riders can also buy something from the box directly through the Cargo app on their phones.
According to Cargo's website, drivers with Cargo boxes in their cars usually make an additional $100 per month.

Here's a sample of what you can expect to find in your Uber thanks to Cargo's partnerships: Happy Plugs earbuds, Kellogg's Nutri-Grain bars, Rxbar protein bars, Pepsi's Tazo iced tea, lip and eye masks from Patchology, and more.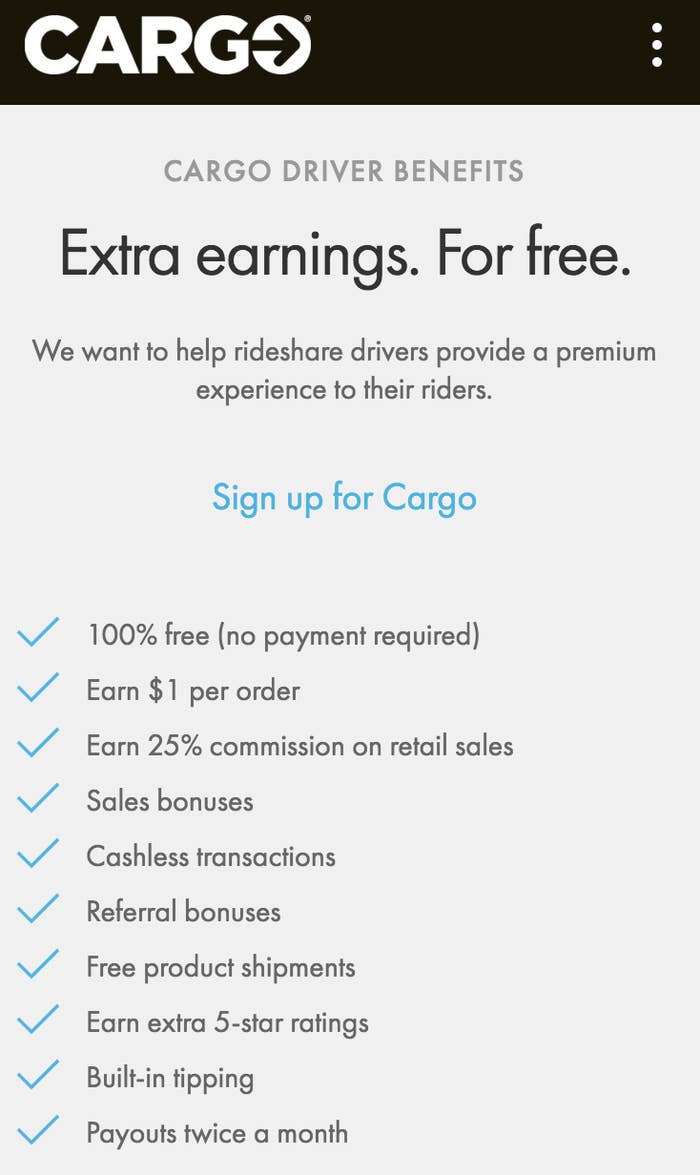 "It's always a pleasant surprise when you're using Uber and the driver offers you a bottle of water or a piece of gum, but up to this point, these perks have usually been on the driver's dime," said Keith Hensley, Uber's business development lead, in a statement.

Starting today, Uber drivers in San Francisco and Los Angeles will be able to pick up free Cargo boxes at Uber's driver onboarding and support centers.