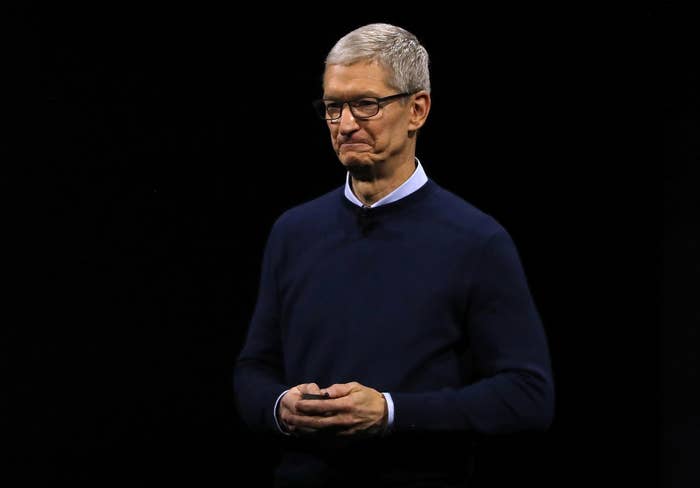 Apple CEO Tim Cook has finally broken his silence on the company's interest in self-driving cars. Here's the deal: Apple is working on technology that could make it into self-driving cars, but the company won't say whether or not it will actually make a self-driving car at some point.

"We are focusing on autonomous systems," Cook said in an interview with Bloomberg. "And clearly, one purpose of autonomous systems is self-driving cars. We sort of see it as the mother of all AI projects. It's probably one of the most difficult AI projects."
Cook refused to elaborate on whether this means that Apple would build its own self-driving car in the future. "We're not really saying from a product point of view what we will do," he said, "but we are being straightforward that it's a core technology that we view as being very important."
Apple did not respond to BuzzFeed News' request for comment.
BuzzFeed News reported in September that Apple had "rejiggered" its electric self-driving car program — internally known as Project Titan — to focus more on autonomous driving technologies.
Meanwhile, other technology companies have been racing to put self-driving cars on the roads. Uber rival Waymo, Alphabet's autonomous car company, is testing self-driving trucks, BuzzFeed News exclusively reported earlier this month. And legacy automaker Ford announced last year that it plans to mass produce self-driving cars by 2021.