Kashmiris Are Disappearing From WhatsApp
Kashmiris enduring their region's ongoing internet blackout are losing their WhatsApp accounts because of the platform's policy on inactive accounts.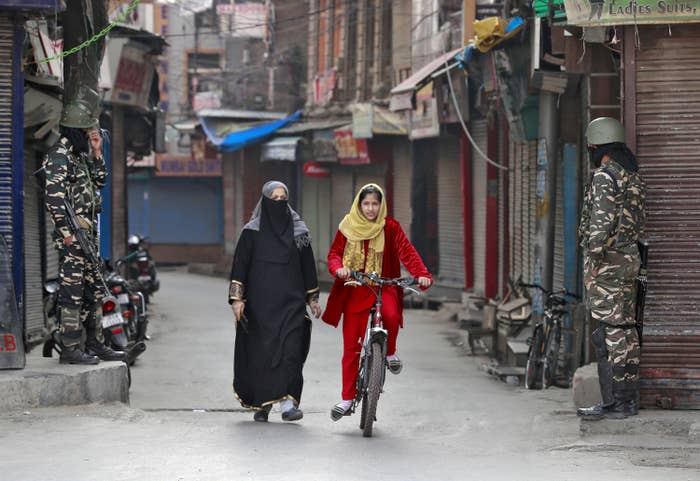 On Wednesday, Kashmiris began disappearing from WhatsApp — and no one initially knew why. Citizens of the disputed geographical territory, whose autonomy the Indian government revoked in August, abruptly and inexplicably began departing WhatsApp groups in which they had long participated, leaving behind only a "[Phone number] left" message.
It's been four months since India's government shut down Kashmir's internet services, cutting off the region from the rest of the world. Because of this, some observers suspected that the Kashmiris who disappeared from their WhatsApp groups this week did not do so on their own and may not even know anything has changed.
In a comment provided after this story's publication, a spokesperson for Facebook, which owns WhatsApp, said the disappearances were the result of the messaging app's policy on inactive accounts.