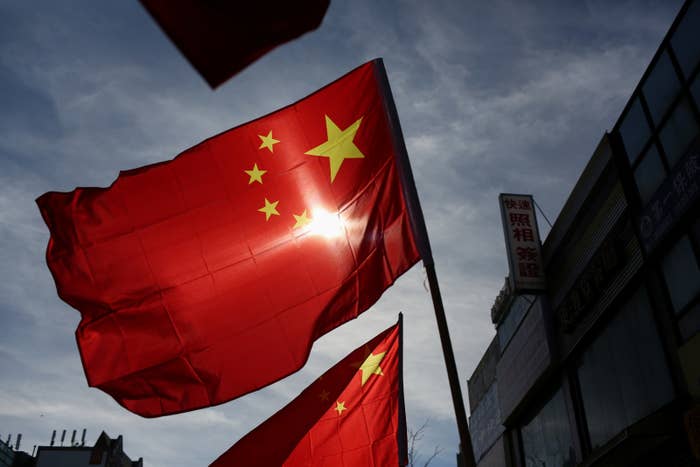 Google is planning to launch a censored version of its search engine in China, a country the company pulled out of in 2010 citing free speech restrictions from China's authoritarian government, a new report published by the Intercept claims.

According to the report, Google has been working on a censored version of its search engine as an Android app for the Chinese market since spring 2017 and could launch it in the country in the next six to nine months after it gets approval from Chinese officials.
Internet access in China is heavily restricted by China's Communist Party, which is headed by President Xi Jinping. Here are a few examples of what the Chinese government blocks: websites that talk about the 1989 Tiananmen Square massacre, books like George Orwell's Animal Farm and 1984 that show authoritarian regimes in a negative light, social media platforms like Facebook, Twitter, and Instagram, and news organizations like the New York Times, the Wall Street Journal, and the BBC.
The Intercept report claims that Google's search app in China will automatically identify and filter websites banned by the Chinese government. The company will put a disclaimer on its search results page saying that "some results may have been removed due to statutory requirements." The app will also "blacklist sensitive queries" so that "no results will be shown" when people enter certain words or phrases.
"We provide a number of mobile apps in China, such as Google Translate and Files Go, help Chinese developers, and have made significant investments in Chinese companies like JD.com. But we don't comment on speculation about future plans," a Google spokesperson told BuzzFeed News.
The whistleblower inside Google who provided the Intercept with documents outlining Google's plans in China told the publication that they decided to leak the information to the press because of moral and ethical concerns about the company's willingness to work with an authoritarian regime like the Chinese government to censor free speech. "What is done in China will become a template for many other nations," they said.
Google has been increasing its engagement with China, a large and important market with more than 700 million internet users, in the last few years. In 2016 Google CEO Sundar Pichai said: "I care about servicing users globally in every corner. Google is for everyone. We want to be in China serving Chinese users." In December 2017, Google announced that it was launching an artificial intelligence research center in Beijing. And earlier this year, it released a file management app for Chinese Android users and a game for WeChat, the largest and most popular social media platform in the country.