Facebook is killing Aquila, its solar-powered, jet plane–sized drone that it built to beam down internet to more than 4 billion people around the world who are still offline.
RIP gentle, internet-beaming giant.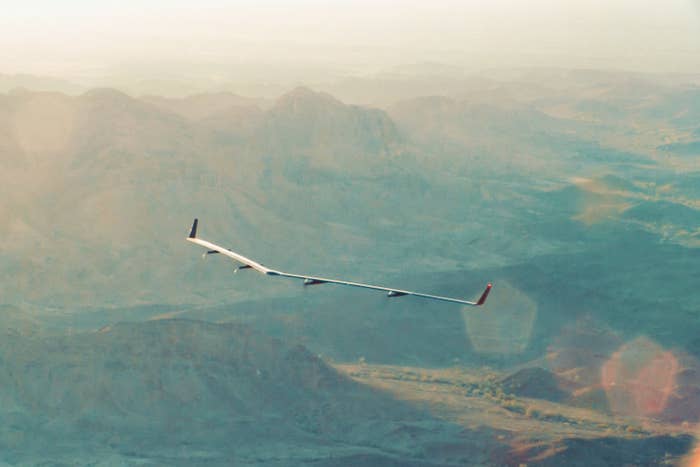 Instead of building its own aircraft, Facebook has decided to focus on partnering with companies in the aerospace industry, like Airbus, on high-altitude internet delivery systems.

The tech giant said that the project had involved "a lot of trial and error," and that, when the program began in 2014, very few companies were working in the area. However, other companies have poured resources into similar technology over the past few years.

As a result of the move, Facebook will close a facility in the British town of Bridgwater, where the drone was being developed, and will reportedly lay off 16 people working on the project.

"As we've worked on [building these drones], it's been exciting to see leading companies in the aerospace industry start investing in this technology too — including the design and construction of new high-altitude aircraft," wrote Yael Maguire, Facebook's director of engineering.

"Given these developments, we've decided not to design or build our own aircraft any longer, and to close our facility in Bridgwater."

Facebook is still working on other initiatives such as a discounted Wi-Fi program called Express Wi-Fi, which aims to bring people online in emerging markets like India by rolling out thousands of hotspots.

Last year, Alphabet, Google's parent company, killed Project Titan, its own effort to build internet-beaming drones, and said that the company would focus on Project Loon, which uses massive balloons that float in space and beam high-speed internet down to earth.