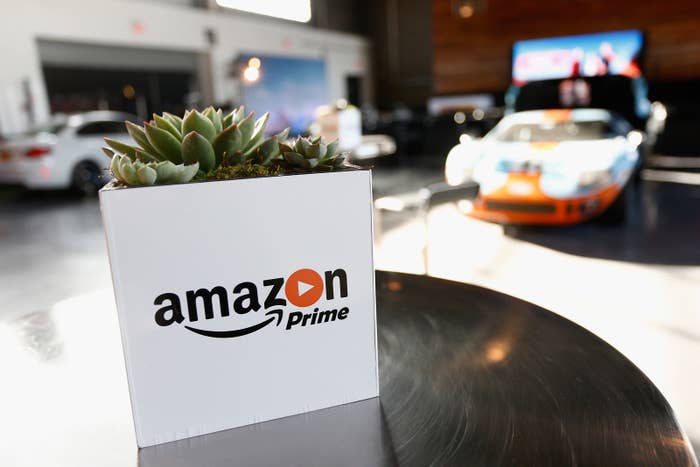 Amazon has launched its video streaming service Prime Video in 200 countries, including India, the company's largest geographical market outside the United States.
The service is bundled with a Prime subscription, and in some countries where Prime isn't available, it will cost $5.99 on its own -- slightly cheaper than the $8.99 it costs as a standalone service in the United States.
This move establishes Amazon Prime Video as a global competitor to Netflix, which expanded simultaneously to 130 countries in January.
In price-conscious markets like India, a Prime subscription is ridiculously cheap compared to $99 a year in the US. Indians can get Prime at Rs. 999 a year ($15) , and it is available at half that price currently to encourage new sign-ups. The cheapest Netflix subscription by contrast costs Rs. 500 a month ($7.4) in India.
Expanding Prime Video globally is a strategic milestone for Amazon, but it is especially relevant in countries like India, which are important markets for most US tech companies thanks to rapid smartphone penetration and falling data prices.
At an event in Washington in June, Amazon CEO Jeff Bezos said that the company would invest up to $5 billion in India. Amazon's aggressive expansion in the country has worried local rivals like Flipkart, India's largest e-commerce startup, which recently appealed for protectionist policies from the Indian government to stave off cash-rich rivals like Amazon.
Amazon is counting on localisation to compete with Netflix. For instance, Netflix had no Indian content at all when it launched in country. However, Amazon Prime Video already has dozens of launch titles in Hindi, Bengali, Marathi, Tamil, and Telugu. Similarly, in the European markets, Prime Video content has French, Italian, Portuguese and Spanish subtitles.
Amazon has also partnered with several major film production studios in India to make dozens of Bollywood titles available on its service, and has included local language subtitles for English-language shows like Mad Men, Seinfeld, Person of Interest, and more. Also available are US-produced Amazon Originals series like Transparent and Bosch.