Something seemed a bit off...
Where had her fifth finger gone?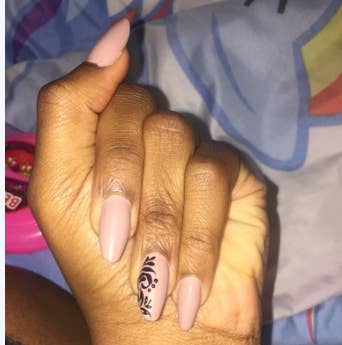 The mystery quickly went international, with French Twitter users questioning her about the picture.
Speaking to BuzzFeed News, the user, who wished to be identified as Vicky, explained that the photo came about because she is double-jointed and had posted it as a joke between friends.
She explained that she never expected the tweet to go viral, and that she doesn't understand the large number of French people tweeting her, saying, "I don't even find the pic funny no more."