Last night, Nathan Hubbard, the head of commerce at Twitter and former CEO of Ticketmaster, tweeted this from the Lakers game in Los Angeles.
Jack Ma, seated between the two guys in suits, is the newly-crowned richest man in China, worth an estimated $26.5 billion after his conglomerate Alibaba went public in September in the largest IPO ever.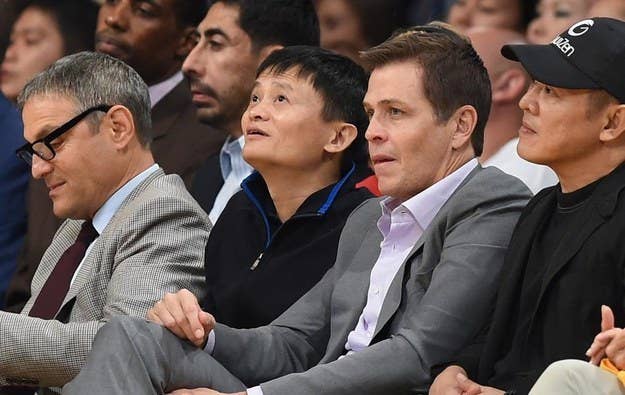 The guy in the tie next to Ma is Ari Emanuel, the co-CEO of talent agency William Morris Endeavor. Emanuel is widely considered to be the most powerful and feared man in Hollywood, repping everyone from Oprah to Mark Wahlberg.
Ma is in Hollywood this week meeting with all the major film studios and scouring for deals to bring movies to China via Alibaba, which he calls "the biggest entertainment company in the world." So, naturally, he and Emanuel went to a Lakers game.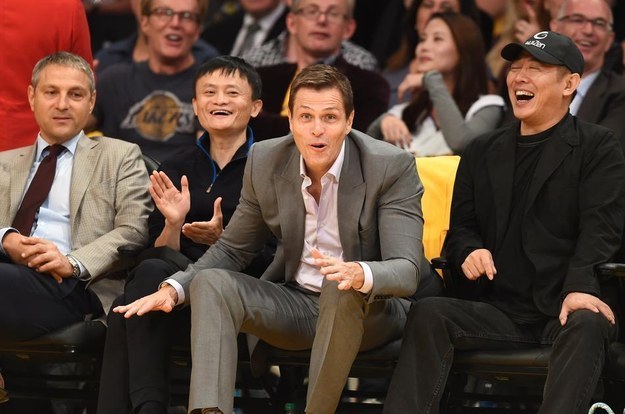 This is how business gets done in Hollywood.