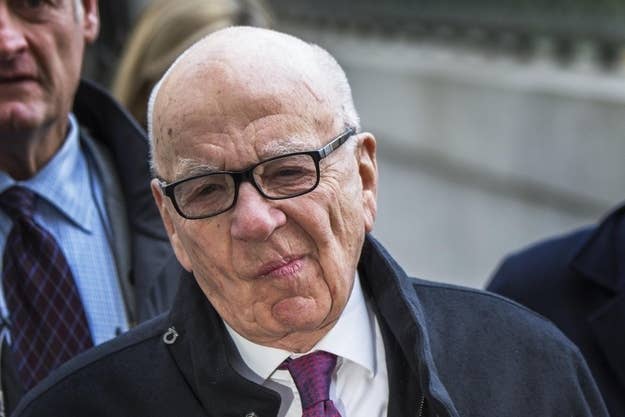 In its first deal since becoming an independent company, Rupert Murdoch's News Corp said it would acquire social media news service Storyful for $25 million.
News Corp owns such publications as The Wall Street Journal and New York Post in the U.S., as well as The Sun and The Times in the U.K, book publisher HarperCollins, and the education unit Amplify. It separated from the cable, film and television assets of Murdoch's empire, now housed under the 21st Century Fox umbrella, earlier this year.
The Storyful deal follows by a day news that The Wall Street Journal would be launching a new technology section called "WSJD" that will also feature a conference component. The paper has aggressively built out its technology coverage with a slew of columnists, reviewers, bloggers and writers after parting ways earlier this year with popular technology blog, AllThingsD.
Storyful will operate as a standalone business unit within News Corp and continue to work with existing partners. Based in Ireland, the company aggregates news found on social media sites such as Facebook and Twitter, verifying the authenticity of the source material in the process. So far in 2013, verified user-generated videos managed by Storyful generated 750 million views for its partners, according to the announcement. Storyful management, led by CEO Mark Little and Executive Editor David Clinch, will remain with the company.
News Corp Chief Executive Robert Thomson dubbed Storyful a "village square," and the press release announcing the deal hinted that the company will look to extend its reach to other languages and find new ways to "commercialize" the service — meaning, make money from it. As part of that push, News Corp senior vice-president Rahul Chopra will join the Storyful management team in the role of Chief Revenue Officer. Moreover, additional business development and advertising sales staff will be hired and based in New York.
A big part of this push will likely be around video, which Thomson, in a bid to further distance News Corp from its print heritage, described vas a "vocation" for the company.
Prior to the deal, Storyful had raised an undisclosed amount of venture capital financing from SOS Ventures, ACT Ventures, The Irish State Enterprise Board, as well as Irish entrepreneur Ray Nolan and CEO Little.
News Corp shares were up 20 cents in morning trading Friday to $17.41.