Netflix Caps Flawless Year By Adding Another 2.3 Million Subscribers
The company now has 33.4 million U.S. streaming subscribers and 44 million total members worldwide. Netflix was, basically, the corporate equivalent of Peyton Manning in 2013.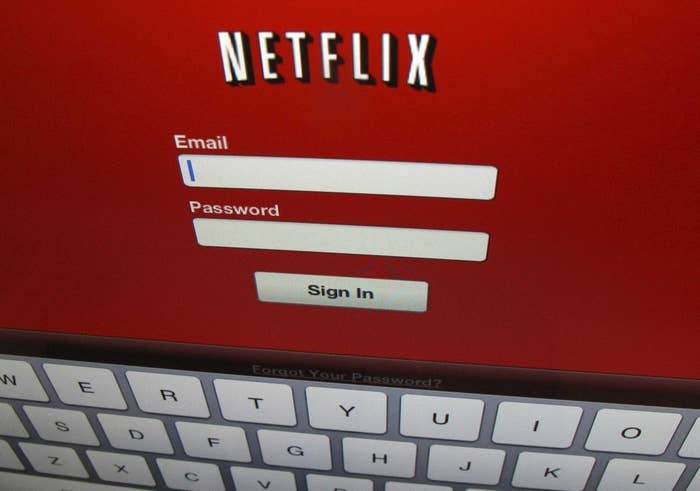 Netflix capped off a nearly flawless year by adding 2.33 million subscribers in the fourth quarter, sending its shares up about $58 in after-hours trading to as high as $391.85.
The subscriber additions, which the company credited in part to the growth in internet connected TV devices, were 14% higher than in the same quarter last year and brought Netflix's total domestic streaming subscribers to 33.4 million. The additions are near the high end of the 1.6 million to 2.4 million range it previously set for the quarter and in line with the 33.5 million total subscribers it set for the year. Adding in the 1.74 million subscribers Netflix gained internationally brings its global total to 44 million.
Netflix shares swing wildly based primarily on the strength of its subscriber addition numbers which, in turn, speaks to the strength of its marketing, content licensing, and original programming strategy. The stock finished 2013 as the biggest gainer in the S&P 500 and the Nasdaq 100, nearly tripling in value. It opened trading Wednesday at $329.50, steadily climbed throughout the day, and closed trading at $333.73, up $5.02. It continued to gain in after-hours trading following its strong earnings report.
After stumbling badly in 2012, Netflix's stock price performance, combined with its subscriber growth and the accolades heaped onto House of Cards, Orange Is the New Black and its other original programming endeavors is, to draw an analogy, the corporate equivalent of Peyton Manning's record-breaking comeback year as quarterback of the Denver Broncos.
Netflix is predicting a further 2.25 million domestic subscriber additions for this year's first quarter, and more than 48 million global subscribers. More importantly, Chief Executive Reed Hastings said in the company's investor letter, "we're still in the middle section of the S curve of consumer adoption, with years of member growth ahead of us."
A lot of that growth will come from international markets (Netflix currently has 10.9 million international subscribers). It is predicting a 60% quarterly increase in international subscribers in the first quarter over last year to 1.6 million from 1.02 million.
"We plan later this year to embark on a substantial European expansion," Hastings wrote. "Our success this year in international net additions and shrinking contribution losses confirms our belief that there is a big international opportunity for Netflix."
The concern with Netflix, however, is that it needs to spend money on content, licensed or original, to continue to grow its subscriber base, which could end up hurting its profit growth. In the third quarter, for instance, Netflix generated $1.1 billion in revenue, but net income only totaled $31.8 million, or 52 cents a share, for a net profit margin of just 2.9%. The company said that its content costs have increased to $7.3 billion from $6.5 billion in part due to deals with Marvel and Sony, among others.
Even so, Netflix reported a blowout quarter on these metrics as well. Revenue for the quarter came in at $1.18 billion, and net income totaled $48 million, or 79 cents per share. While the revenue figure was in line with analyst expectations, the earnings per share figure was 13 cents higher than the average analyst estimate, according to Bloomberg.
"We continued to grow membership and revenue faster than content expense," Hastings wrote in the investor letter.
Another big concern among investors is a potential increase in membership fees and how that may impact subscriber and revenue growth. Netflix charges $7.99 for its streaming service, but Hastings has been experimenting with different price points, such as the ability to run four streams simultaneously for $11.99. Hastings said the company hopes to offer three different pricing options for new members, but added that it is in no rush to do so and is still researching its options. He further added that existing members would get "generous grandfathering of their existing plans and prices," a signal to investors to make expect a material increase in revenue as a result of higher membership fees.
Hastings also addressed the recent overturning of the Federal Communications Commission's "net neutrality" rule by a U.S. Appeals Court that, if upheld, could negatively impact Netflix's business by potentially allowing broadband distributors to charge the company to maintain faster download speeds to deliver its content to consumers.
"Were this draconian scenario to unfold with some ISPs, we would vigorously protest and encourage our members to demand the open Internet they are paying their ISP to deliver," Hastings wrote.
He did add, however, that broadband providers would most likely avoid "this consumer-unfriendly path of discrimination" to avoid potentially galvanizing government action. He also pointed out that broadband providers generally recognize that most of their profitability stems from people willing to pay for higher bandwidth packages specifically for access to higher-quality streaming video.
"To the degree that ISPs adhere to a meaningful voluntary code of conduct, less regulation is warranted. To the degree that some aggressive ISPs start impeding specific data flows, more regulation would clearly be needed," wrote Hastings.
Financially, the company plans to raise an additional $400 million in long-term debt between now and the end of March to take advantage of low interest rates and help fund international expansion and original programming development. That would bring its total long-term debt load to $900 million, offset by $1.2 billion in cash and cash equivalents on its balance sheet.