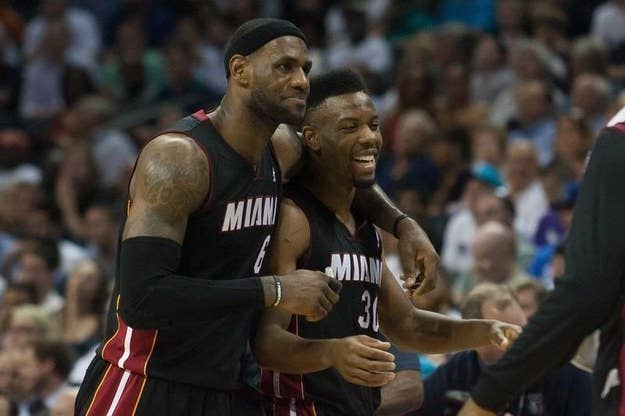 Now that NBC has locked up television rights for the Olympics through 2032, the NBA league contract that expires in two years is basically the only major sports rights package available before 2020. That means the NBA has a strong negotiating position in the marketplace as its television contract gets close to an expiration date.
"The NBA's television contract is coming up at a favorable time in the cycle," said Marc Ganis, president of Sports Corp Limited, noting that professional football, baseball, and hockey, as well as college football, all signed new long-term national television rights deals in recent years. "There are more networks in the marketplace that need NBA games than will get them."
Put more simply, the NBA is going to get paid.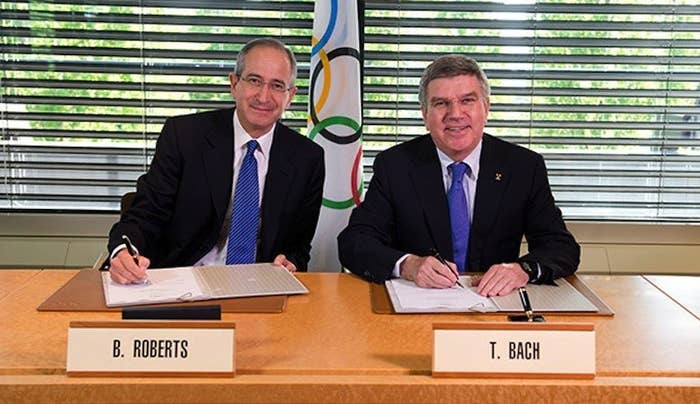 NBC's Olympics deal caught industry observers flat-footed with the surprise announcement Wednesday. NBC, which is owned by cable giant Comcast, and the International Olympic Committee said that they were extending their U.S. television rights deal for six Olympic events beginning in 2021 through 2032. NBC is paying $7.65 billion in total, or $1.275 billion for each games, for the U.S. broadcast, cable, internet, and mobile rights, along with an additional $100 million signing bonus to promote the games that take place between 2015 and 2020.
NBC previously paid just under $10 billion combined over several deals to broadcast the Olympics from 2000 to 2020. With Wednesday's deal, the network will stand as the sole U.S. broadcast home for the first three decades of the new century.
Steve Burke, NBC's Chief Executive, called the Olympics "part of the fabric of our company" in announcing the deal. He also called them "massively popular and profitable programming," which is only partially true. While the Olympics are indeed a huge ratings draw, they aren't always profitable. For instance, NBC lost $223 million on the 2010 Vancouver games and only eked out a slight profit on the 2012 London games. Burke said during Comcast's first-quarter earnings call last month that the Sochi games were profitable, but he didn't provide an exact figure.
But for Comcast, the nation's largest cable operator which generated more than $17 billion in revenue over the first three months of this year, the Olympics don't need to be profitable. The company views the games as a promotional platform for the programming of NBC and its other networks, aiming to take advantage of the large viewership to attract new audiences to its regular programming. Indeed, in light of the proposed $45.2 billion offer to acquire Time Warner Cable, spending $7.65 billion on the Olympics is basically pocket change for Comcast.
"It is hard to project anything reasonable financially with a deal that doesn't start until eight years from now and ends 18 years from now," Ganis said. "Clearly, they are making a bet using today's money. It's not a massive gamble for them. Even if they miss, they aren't betting the company so it is a worthwhile deal for them to do."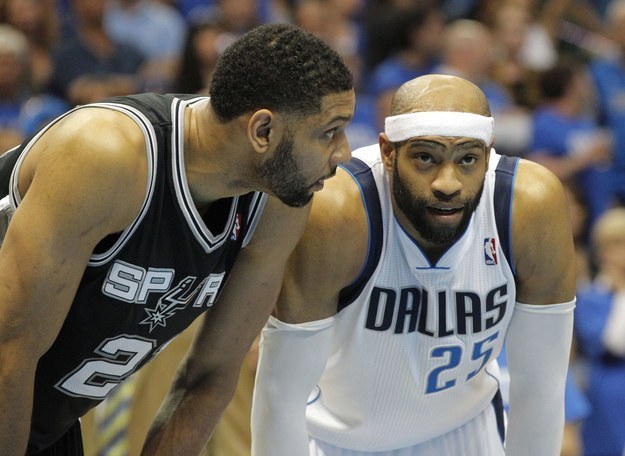 Wrapping up Olympics broadcast rights so early — and for so long a timeframe — underscores the immense value live sports programming has to television networks in a DVR and on-demand world. As one of the few programming areas that still attracts a massive audience to live broadcasts, televised sports in turn are attractive to advertisers.
That's why CBS, NBC, and FOX all created new national sports cable networks in the last few years, joining ESPN, Turner Broadcasting, and others; and it's why a plethora of regional sports networks like YES have been born out of acquiring individual teams' television rights. And that's why the new NBA contract is expected to be huge for the league.
The NBA's current contract, which expires at the end of the 2015–2016 season, was negotiated eight years ago, well before the rise of digital and mobile video and the abundance of buyers competing for sports rights. Under the previous deal, ESPN/ABC and Turner, the league's current television partners, paid the NBA around $930 million per year.
Sources involved with or close to the situation told BuzzFeed that the NBA and its partners are currently having "very informal" discussions about a new deal and a renewal isn't imminent. Reports previously said the NBA wanted to sign a new deal by the end of this summer. These sources said the NBA is looking at a $2 billion annual payment and a shorter timeframe than the previous deal to keep its television rights off-cycle — meaning not competing — with the other major sports networks.
Ganis said a $2 billion annual figure is not unreasonable. Indeed, he expects the NBA to secure an increase of between 90% and 125% in its new deal, which would rank it as the largest percentage increase for a major sports league television rights package in the U.S. The NFL secured a roughly 70% annual increase in its new television deals, but of course the overall value was unprecedented given the league's huge ratings and appeal, with four networks — CBS, NBC, FOX, and ESPN — paying a collective $43 billion to broadcast NFL games from 2014–2022.
ESPN/ABC and Turner have an exclusive negotiating window with the NBA. Should they not reach a deal, which sources said is unlikely, the league could open up the process to other bidders. A more likely scenario, however, is that the NBA and its current partners negotiate a new deal and the league carves out a new programming package akin to what the NFL did with the addition of Thursday night games to maximize revenue and bring in a new partner.
Mark Lazarus, chairman of NBC Sports, said at a recent conference when asked about the network's interest in acquiring NBA rights: "They are in relationships right now with other partners, but if the opportunity were to arise, certainly we would talk with them as we are all old friends."
Representatives for the NBA, NBC, and ESPN declined to comment for this story.