Moneymen Are Taking Over Time Warner
Phil Kent, the longtime head of Turner Broadcasting, announced Wednesday that he was leaving the company, to be replaced by John Martin, the current chief financial officer of Time Warner. The elevation of Martin puts another business, rather than creative, executive in charge of a Time Warner division.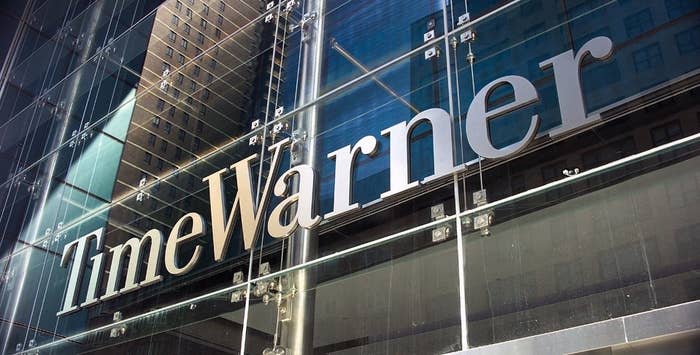 Time Warner, which once laid claim to the title of world's largest media company, is going through a period of transition in its executive ranks. And, in a sign of just how much macro trends such as the shift to digital consumption and high cost of content is impacting the business of media, the executives being put in charge all have their roots in the financial, rather than creative, side of the company.
In the latest transition, Time Warner announced Wednesday that Phil Kent is stepping down as chief executive of Turner Broadcasting Systems at the end of the year. Kent has led Turner, which owns cable networks TBS, TNT, and Cartoon Network, among others, since 2003.
Kent will be replaced by current Time Warner Chief Financial Officer John Martin at the beginning of next year. Martin's elevation follows the naming of Kevin Tsujihara to the chief executive post at the Warner Bros. film studio in March. And, barring a last-minute snag, reports suggest that Bewkes will name Michael Klingensmith as the new chief executive of magazine unit Time Inc. prior to its proposed spin-off later this year.
Through each of these executives runs one common thread: a strong background in business. Indeed, assuming Klingensmith is named as Time Inc.'s CEO, that would mean that three out of Time Warner's four operating divisions will be run by executives hailing from the business side of the company. HBO's Richard Plepler, who actually started in communications, would be the only division head at the company who can lay claim to having strong creative chops. But then again, unlike the other units, HBO is a well-oiled, subscription-based business machine that essentially runs itself.
The company's other businesses, however, aren't so lucky. Movie attendance is on the decline, and the returns are getting smaller as production costs get larger. Magazines are experiencing massive losses in advertising and circulation as consumers shift to digital consumption. Cable networks, while still a highly lucrative business, are facing near-constant battles over licensing fee costs and their bundled way of selling is increasingly coming under attack.
In a way, the takeover of Time Warner by moneymen makes sense. After all, Bewkes himself began his career at the company as HBO's CFO. Tsujihara, an MBA graduate from Stanford, beat out more seasoned creative executives Bruce Rosenblum and Jeff Robinov for the job in part because Bewkes wanted an executive who can change how business is done in Hollywood.
By contrast, both Rosenblum, who served as Warner Bros. president, and Robinov, who served as the studio's film chief, were established players in Tinseltown. Both are also no longer with Time Warner.
As for Klingensmith, he spent three decades at Time Inc. before leaving in 2008, many of them as the division's CFO. Currently the publisher of the Minneapolis Star Tribune, he is credited with turning around the paper's parent company after its emergence from bankruptcy. The MBA holder also spent time as a mergers and acquisitions adviser, and given the declining circulation and advertising that Time Inc.'s magazines are experiencing as consumers shift to digital consumption — and its impending spin-off from Time Warner — that experience is likely to be considered a strong asset by Bewkes.
While Martin has the finance background to match his colleagues, he lacks actual operating experience. He currently oversees all of Time Warner's finance, accounting, mergers and acquisitions, and investor relations activities, among other duties. Putting him in charge of Turner gives him the direct operational experience he needs if either he or Bewkes have designs on him being Time Warner's next CEO.
"John is one of the most capable and strategically minded executives I know," said Bewkes in a statement Wednesday. "As CFO, he led the design and implementation of our financial strategy that has helped Time Warner deliver superior shareholder returns."
Bewkes last year agreed to a contract extension that will keep him as CEO of Time Warner through 2017. By then he will be 65, so it is reasonable to assume that the management transitions going on at Time Warner today are being done with an eye toward positioning a division leader to succeed Bewkes five years from now. And while it is too soon to predict who it will be, there's a 75% chance that, like Bewkes, it will be someone from the business rather than creative side.