Little Orphan Hulu
The online video service, which generates nearly $700 million in annual revenue, is stuck in ownership purgatory.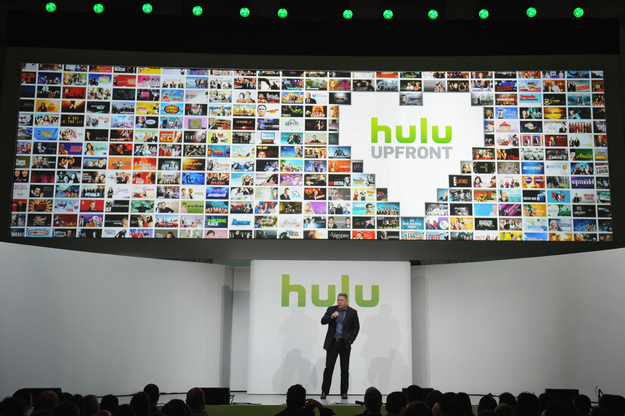 For the second time in as many attempts, Hulu's joint owners — Disney, News Corp, and Comcast — have called off the sale of the online video service. Instead, they will retain ownership and pump $750 million of new money into Hulu.
But don't mistake the cash for love. Or even like.
While Hulu's owners claim the new money is to help grow the site, that is not at all what they want. About the only clear thing that has emerged over the course of the ownership triumvirate's persistent efforts to cash out of Hulu through either a sale or IPO and their consistent bickering over its strategic direction is that they view Hulu as little more than a bastard stepchild. It is a necessary product of the digital age and the migration of video consumption online. They can't starve it, but they also don't want it to be more robust than it needs to be.
After all, for them, Hulu is a defensive play. Hulu represents a hedge against the growth of online video services such as Netflix, Apple TV, Amazon, and others that are encroaching on traditional television viewing. It is also a safeguard against the traditional cable and satellite pay-TV distributors, allowing the content owners to leverage the ability to take their shows online and reap subscription and advertising revenue to keep pushing for higher licensing fees.
Indeed, Hulu didn't lack for potential buyers. Plenty of companies wanted to buy it — they just happened to be pay-TV distributors such as DirecTV, AT&T, and Time Warner Cable. But selling to them would only swing negotiating leverage over content in their favor, and why would Disney and News Corp want do that?
"If Hulu is to be sold, we continue to believe strengthening a major multichannel video distributor such as DirecTV or Time Warner Cable is a mistake," wrote BTIG Research analyst Richard Greenfield in a note Friday morning before news of the sale being called off broke. "Why give an MVPD more leverage in already difficult programming negotiations?"
Against that backdrop, it's not hard to understand why Hulu executives, among them former Chief Executive Jason Kilar, have been abandoning the company since January. Who wants to work for owners who clearly don't value your work?
So where does that leave Hulu? Chase Carey, the President of News Corp's 21st Century Fox, was right when he said in a statement Friday that Hulu has built "incredible momentum over the last few years." In the five years since its launch, Hulu has grown into a company with nearly $700 million in annual revenue. Its paid subscription service, which only launched in 2010, now has 4 million subscribers, or more than all but eight pay-TV distributors.
Carey was being completely disingenuous, however, when he said Disney and News Corp have "decided to continue to empower the Hulu team." They have literally done no such thing. Hulu has grown into a success in spite of them, not because of them.
And, as a reward, it now gets to continue on in ownership purgatory.