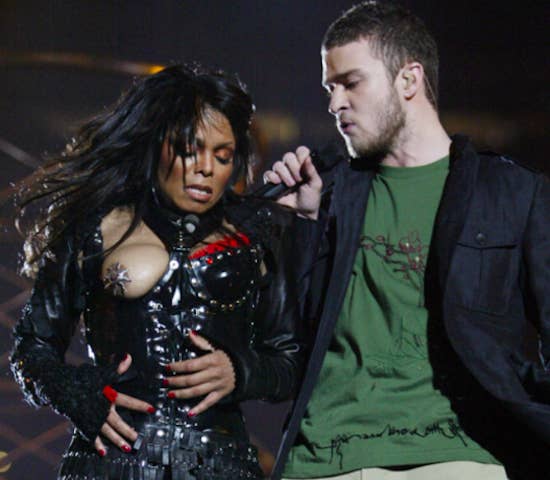 The 10-year anniversary of "Nipplegate," the infamous Super Bowl halftime show incident where Justin Timberlake exposed the right breast of Janet Jackson to a shocked football-loving world, produced a lot of think pieces last week.
But for Janet — Ms. Jackson if you're nasty — the nostalgia fest produced something more tangible: a renewed interest, if only for a day, in her music.
According to data released by Spotify, streams of Jackson's songs increased 16% on Monday, the day after the Seattle Seahawks crushed the Denver Broncos 43-8 in Super Bowl XLVIII. The increased interest won't exactly produce a financial windfall for Jackson, however. Late last year, the company estimated that the average song generated between $0.006 and $0.0084 per stream in royalties.
Spotify distributes its pool of royalty money to music publishers and record labels based on the percentage of streams their catalogs garner. The publishers and labels then distribute royalties to artists based on their individual record contracts. Since its launch in 2009, Spotify estimates it has paid out $1 billion in royalties.
Bruno Mars was, of course, the big gainer in Spotify streams, with a 226% increase. His co-stars for the Super Bowl XLVIII halftime, the Red Hot Chili Peppers, saw a 97% gain in streams of their music. Renee Fleming, the opera performer who sung the national anthem, saw streams of her songs increase by 172%.
Nielsen SoundScan will release sales data for the week tomorrow.