Here's An Idea For Michael Bloomberg: Buy CNN
The investment banker turned media mogul turned New York City mayor is heading back to run the company he founded. And as Bloomberg expands its news operation into magazines, politics, and more, his first order of business should be to buy CNN.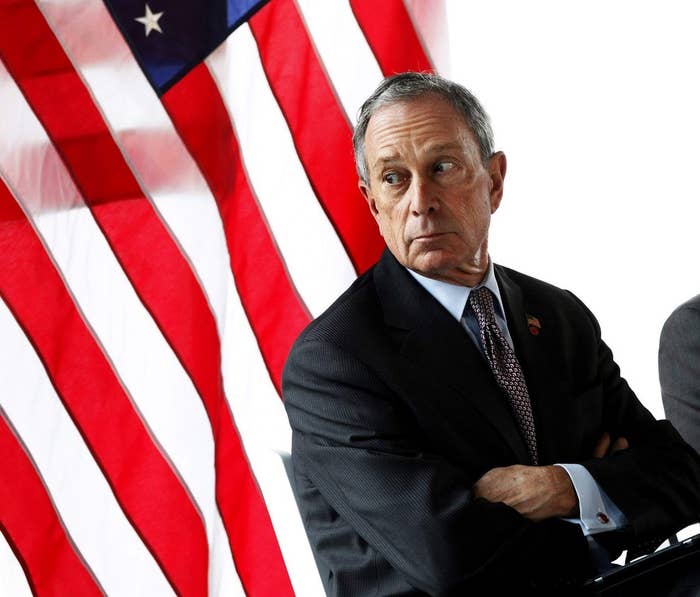 By now you may have heard, courtesy of the New York Times, that former New York City Mayor Michael Bloomberg is returning to the media company he founded just eight months after leaving office. Seems even multibillionaires get bored with Bermuda after a while.
And now that the investment banker turned media mogul turned politician is going back to Bloomberg LP, I have a suggestion for him: Buy CNN.
Bloomberg the man's return to Bloomberg the company coincides with a confluence of events in the media business that are screaming out for a mega-rich empire builder to add a few bricks to his kingdom. Notably, his company has been diversifying away from its lucrative but maturing — if not declining — terminal business. It has been building up the news side of its operation, which traditionally just fed hardcore financial news through its terminals to investors, to include magazines, a new politics website led by John Heileman and Mark Halperin and, as Bloomberg Media Group CEO Justin Smith told the Times, "a portfolio of content brands, born of the web but on different kinds of media platforms," among them television, digital video, print, online, and even radio.
This is a lofty notion. In reality, Bloomberg TV has been something of an orphan asset inside the company. Its ratings are so small as to not qualify for measurement by Nielsen, and as a lone cable network without sister channels with which to bundle and sell to cable distributors commands only 7 cents per subscriber per month, according to figures provided to BuzzFeed for a story on the network last November. By comparison, CNBC collects upwards of 30 cents and Fox Business collects around 13 cents per subscriber per month.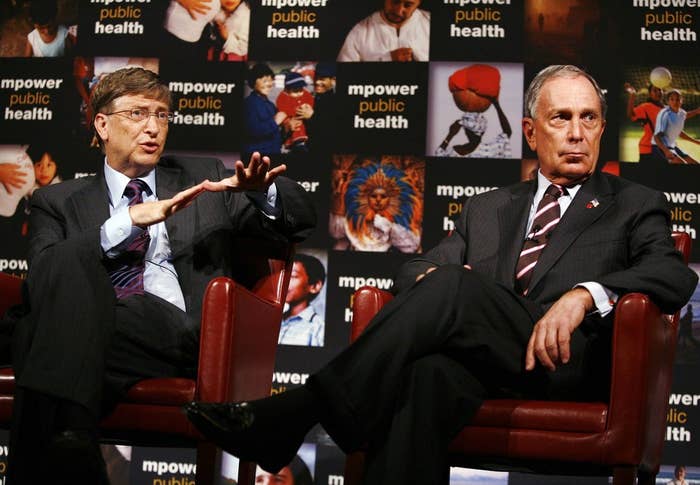 It just so happens, however, that just a few blocks west of Bloomberg's shiny Manhattan digs on 57th Street and Lexington Avenue, another media conglomerate has also found itself in the midst of a transition.
Time Warner announced just last week that it would embark on a voluntary buyout program with the aim of reducing its workforce at Turner Broadcasting, whose networks include TNT, TBS, Adult Swim, CNN, and HLN, by 6%. The move is being undertaken as part of a strategic growth plan to show investors that it was justified in rejecting Rupert Murdoch's unsolicited roughly $80 billion takeover offer for the company. Despite Murdoch's protestations that he is no longer interested in a deal, many believe he is waiting on the sidelines to see if Time Warner CEO Jeff Bewkes can execute on his plan and get its stock price to the $85 per share level that Murdoch initially offered.
For his part, Bewkes has proven himself to be an expert financial engineer, spinning off assets without little hesitation or sentimentality. Under his tenure, Bewkes has dispatched of AOL, Time Warner Cable, and most recently Time Inc. All that is left of the company is Turner Broadcasting, the Warner Bros film studio, and HBO.
Further, Bewkes has made no secret of his desire to get rid of HLN, which has been in talks about a deal with Vice and, according to the Wall Street Journal, Glenn Beck's The Blaze.
There is little to suggest that he wouldn't part with CNN or HLN or both CNN and HLN for the right price.
As part of the proposed Fox-Time Warner deal, Murdoch had planned to sell CNN to pass regulatory muster, and Bloomberg's own media operation reported that the network could be worth as much as $8 billion in a deal.
That's only 25% of Bloomberg's personal net worth of $32 billion. While that price is a bit lofty for other potential buyers of the network like CBS, whose CEO Les Moonves described it as "sort of silly" on the company's most recent conference call, Bloomberg could buy it with pocket cash.
Doing so would add a kind of clarity to his empire. He could keep the legacy Bloomberg network focused on financial news and keep CNN focused around general news and politics. Tying the two networks together could theoretically even increase the value of the legacy channel. Think of its as akin to CNBC-MSNBC or Fox News-Fox Business.
The idea, in fact, is not entirely unique. Bloomberg has in the recent past held talks with CBS and others about a merger or partnership on the news side.
The ambition seems to be there. Less than a month ago, Bloomberg Media promoted Josh Tyrangiel, who is responsible for returning BusinessWeek to something resembling its former glory, to oversee all of its editorial content, including TV.