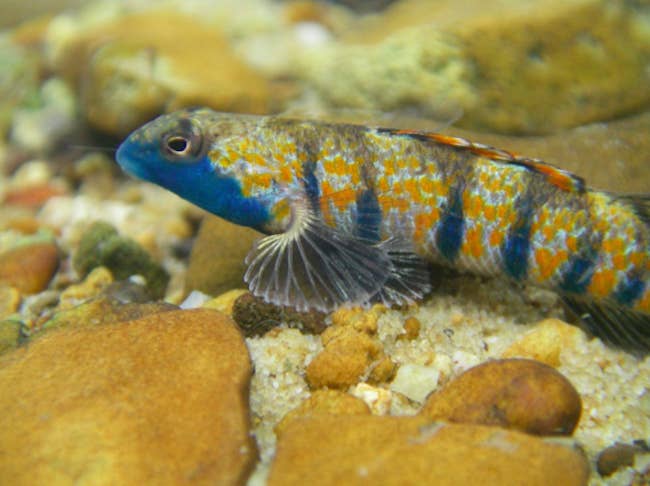 The Grand Canyon. Death Valley. Yellowstone. The National Park System, dubbed "America's Best Idea," has successfully preserved some of the country's most majestic landscapes. But when it comes to providing havens for vulnerable species of plants and animals, National Parks and other protected areas are seriously missing the mark.
That's the message from an unprecedented effort to map areas with the most species diversity across the continental United States. As the maps below show, there is little overlap between these hotspots and habitats that have the strongest protection from development.
"We are not protecting the places where there is a concentration of biodiversity," Stuart Pimm, a conservation biologist at Duke University and a member of the mapping team, told BuzzFeed News.
Amphibian Diversity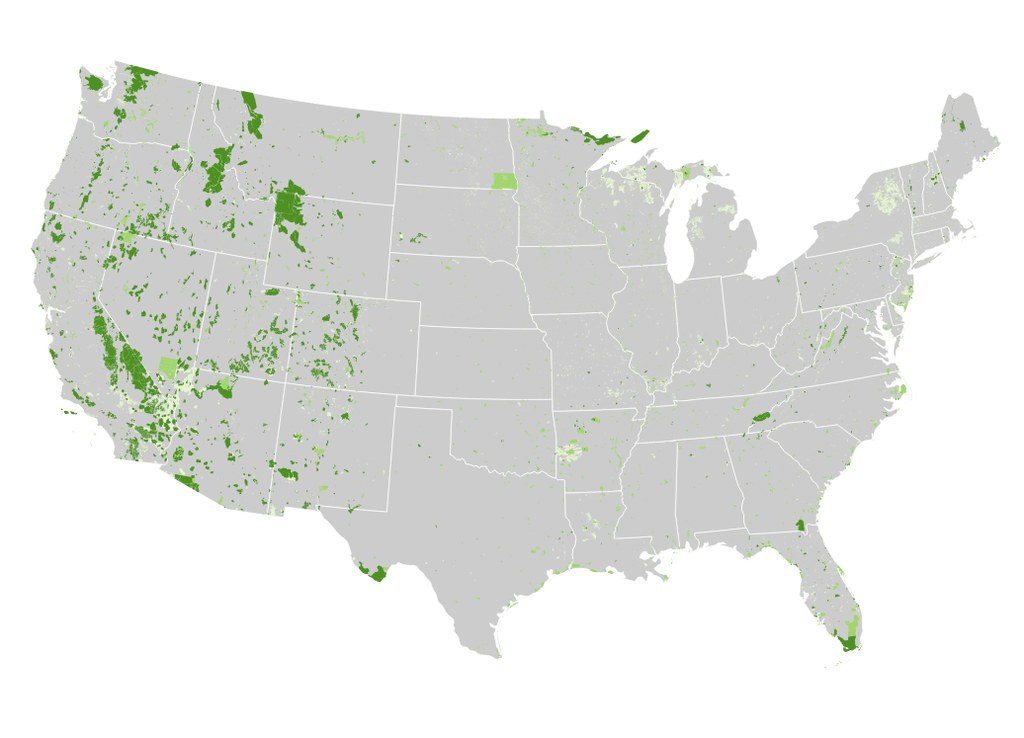 Fish Diversity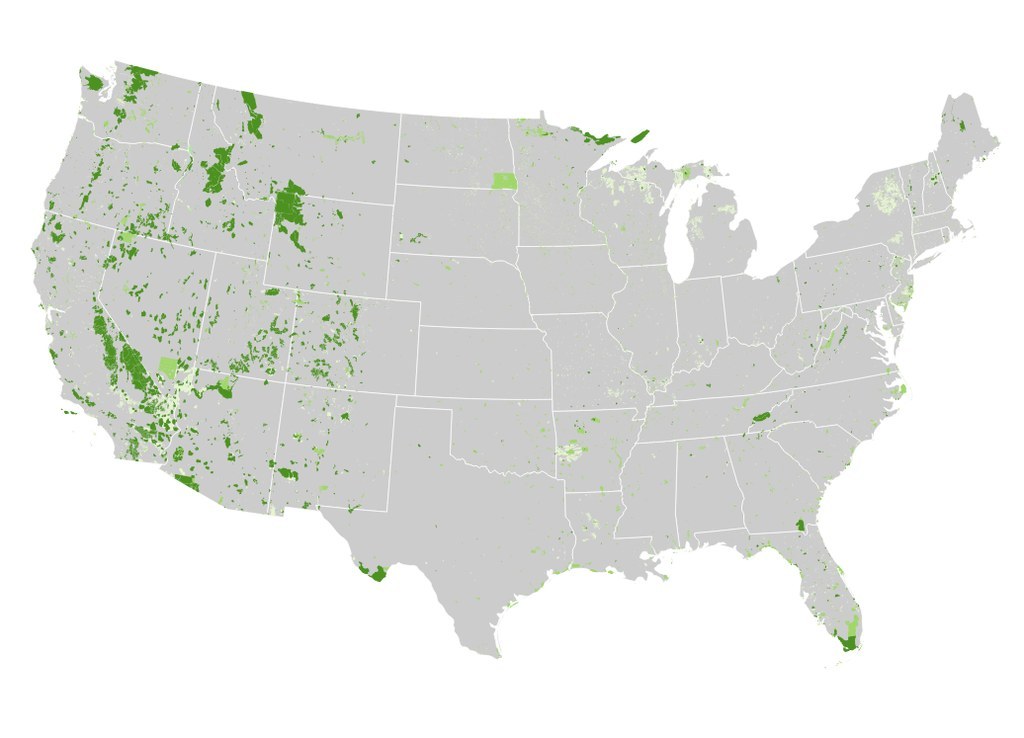 Conservation biologists often study animals and plants on the U.S. government's endangered list, or those rated by the International Union for Conservation of Nature (IUCN) as being globally threatened with extinction. But there are relatively few of the latter, and protection under the U.S. Endangered Species Act is influenced by politics as well as science, Clinton Jenkins, the team's mapping specialist, told BuzzFeed News.
To get a better overview of how protected lands are preserving the nation's unique wildlife, Pimm, Jenkins, and their colleagues instead concentrated on "endemic" species, meaning those found only in the United States. "Those are the ones that only the U.S. can protect," said Jenkins, who is based at the Institute for Ecological Research in Nazaré Paulista, Brazil.
The new analysis, which maps the geographic distribution of more than 1,200 endemic U.S. species, appears Monday in Proceedings of the National Academy of Sciences. It suggests that national conservation priorities need a major rethink.
"This is the most important scientific report of at least the last decade on the distribution of America's parks and biodiversity," said E.O. Wilson of Harvard University, one of the pioneers of biodiversity studies, in a statement.
To guide future efforts to protect America's natural heritage, the researchers have also drawn up a new map of areas that should be the top priorities.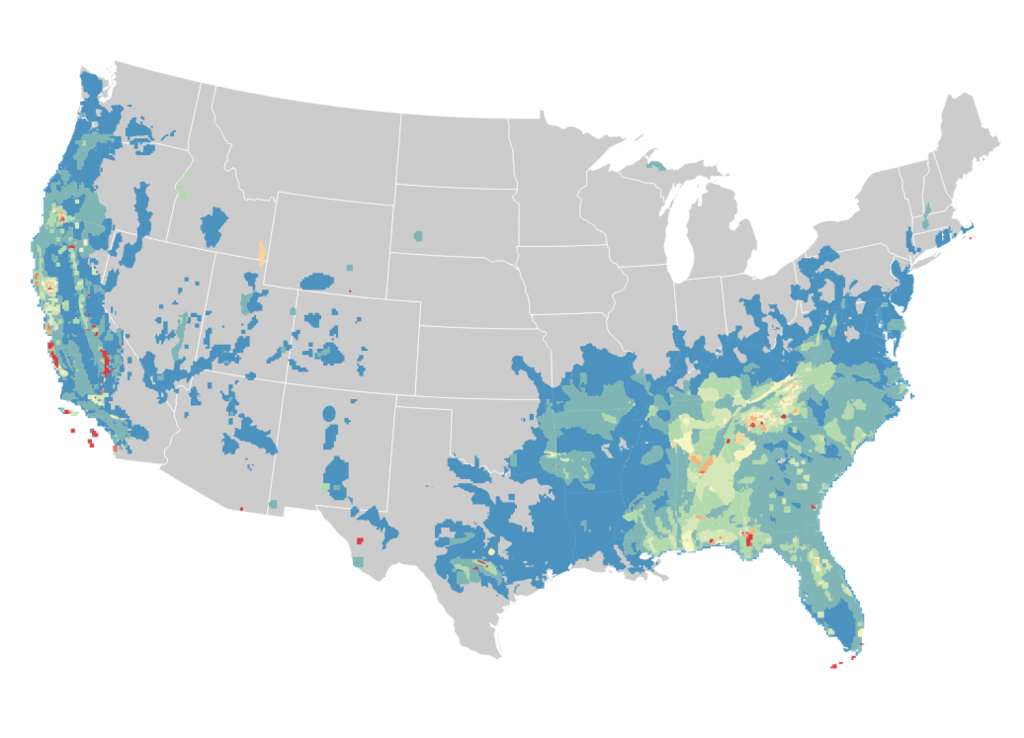 To produce this map, the researchers gave extra weight to areas that provide a home to species that live over small ranges — as these species are at the greatest risk of extinction if their habitats are destroyed. "It's the best general predictor of vulnerability," Jenkins said.
Species that are especially vulnerable include the bluemask darter, an endangered fish restricted to the Caney Fork River system in Tennessee, and Weller's salamander, found only on the upper slopes of the southern Appalachian Mountains.
Pimm is critical of national conservation organizations for not making the Southeast U.S. a higher priority. "Some parts of our country are more important than others," he said. "They haven't been getting sufficient national attention."
Peter Kareiva, chief scientist with The Nature Conservancy (TNC) — the largest conservation organization in the country — agrees that the Southeast needs stronger protection, but rejects the criticism of current efforts. TNC's own list of priority areas overlaps in part with the new map, he told BuzzFeed News, but donors typically want to see their money used to protect habitats in their own backyards.
"More money goes to New York than to the Southeast because there's so much money in New York," Kareiva said. "That's a reality."
Preserving habitats is also easier in the sparsely populated West, where the federal government is the biggest landowner.
Reptile Diversity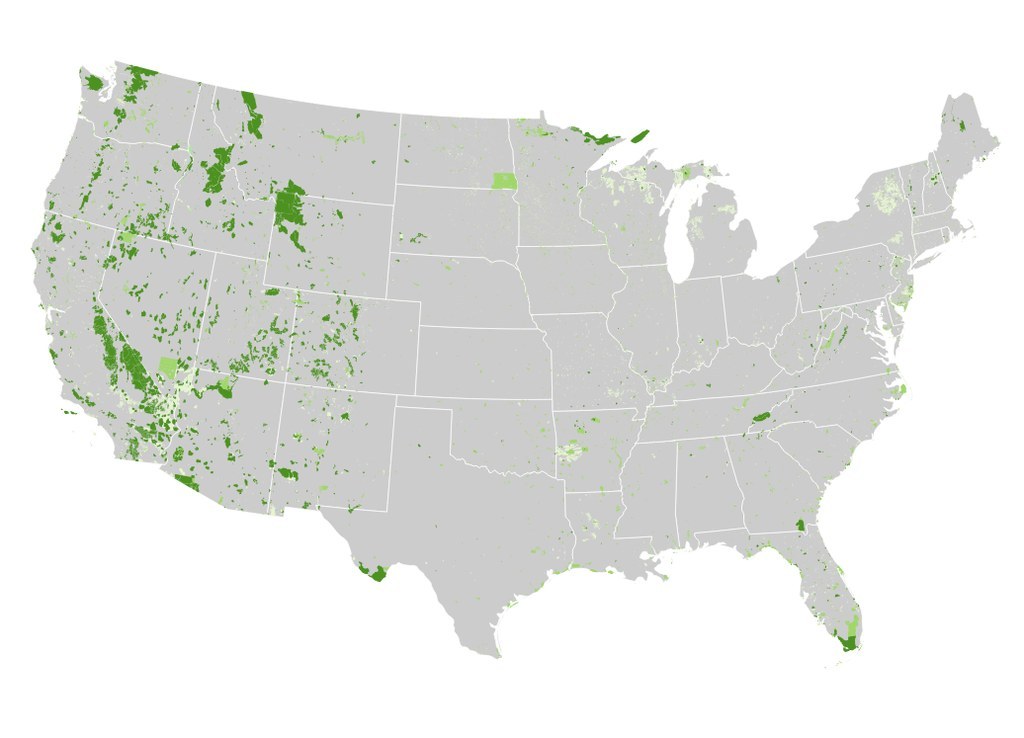 Mammal Diversity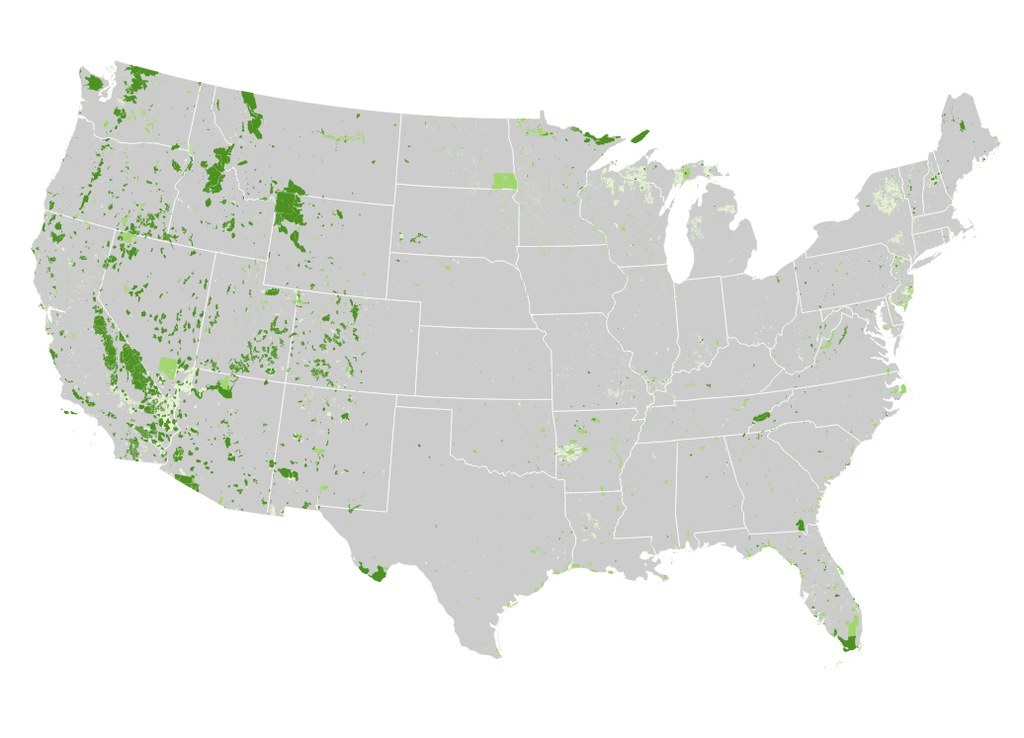 Still, Pimm and his colleagues argue that public lands in the Southeast could be better protected. Among their top priorities are the Blue Ridge Mountains in Virginia, North Carolina, and Tennessee — home to vulnerable amphibians, fish, and trees. Much of this land is National Forests, where logging may be allowed. The researchers say that it could instead be managed to protect habitats — while still allowing people to visit. "Recreational use and endangered species tend to be very happy with each other," Pimm said.
Providing better protection for America's vulnerable species will also require more private land to be set aside for conservation. Congress is considering a bill that aims to encourage more landowners to do this. Right now, farmers and ranchers who donate their land for conservation can only claim for the value of the land against 30% of their taxable income, over six years. The bill would increase that to 100% and allow the tax credit to be claimed over 16 years. Similar incentives have previously been introduced for temporary periods, and sometimes came too late in the year to make a real difference.
For a farmer with a modest income, sitting on land that is worth millions, an enhanced tax credit would provide an incentive to choose conservation over development. "It's our number one priority," Russ Shay, director of public policy with the Land Trust Alliance in Washington D.C., which works to protect wildlife habitat, told BuzzFeed News.
But getting the bill to be a top priority for Congress may be an uphill struggle in a busy legislative schedule. GovTrack.us currently gives it a 4% chance of being passed into law.