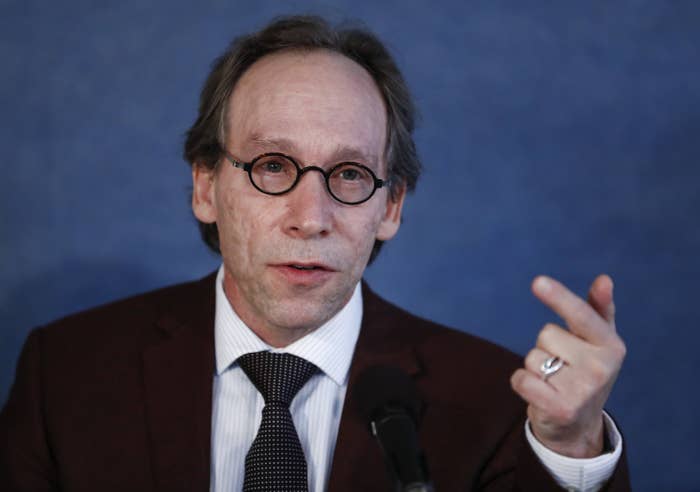 After BuzzFeed News revealed allegations of sexual harassment against the physicist and celebrity skeptic Lawrence Krauss, several of his upcoming speaking events have been canceled.
The wide-ranging allegations, which include groping women and making inappropriate comments to students and employees, go back more than a decade. In response to complaints, two institutions quietly restricted Krauss from their campuses. He has denied all of the claims, calling them "false and misleading defamatory allegations."
The American Physical Society, which publishes many of the leading scientific journals in physics and has more than 53,000 members worldwide, on Friday announced that Krauss would not speak at its April meeting in Columbus, Ohio.
"The leadership of the American Physical Society has withdrawn its invitation to Prof. Lawrence Krauss to give a talk and to participate in its 2018 April Meeting," said a statement on the meeting's website. "The APS deplores harassment in all its forms and remains committed to ensuring a respectful and safe environment at its meetings."
In 2005 the APS gave Krauss a major award for defending the teaching of science in schools and for public communication. The organization declined to elaborate on its statement.
Krauss was also due to speak at MIT next month about his latest book, The Greatest Story Ever Told — So Far. That event has been canceled. "The MIT Alumni Association cancelled the event," Brian Geer, the association's senior director for strategic communications and marketing, told BuzzFeed News. He declined to comment on the reasons for that decision.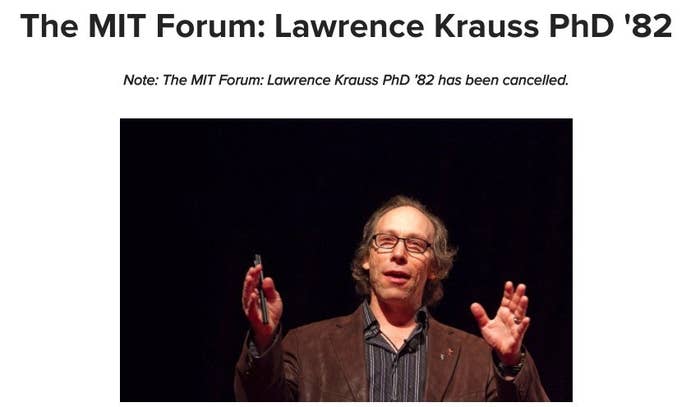 In 2015, the American Humanist Association made Krauss its Humanist of the Year. On Friday, it released a statement backing the women who spoke out about Krauss's alleged behavior.

"As humanists, we positively affirm a woman's bodily autonomy and support those women who speak up and hold men accountable for misogyny and bad behavior. We encourage women to be empowered," said Rebecca Hale, president of the AHA. "Sexual misconduct violates humanist concerns for equality and compassion."
Arizona State University, where Krauss is a tenured professor, told BuzzFeed News that it has not received complaints about Krauss from any students, faculty, or staff. "The university has initiated a review in an attempt to discern the facts," the school tweeted.

On Friday night, Krauss was due to appear at the Comerica Theater in Phoenix, Arizona, at an event called A Celebration of Science & Reason, talking with two other leading atheists, Sam Harris and Matt Dillahunty.

A few hours before the event, the organizer, Pangburn Philosophy, announced that Krauss would not appear.
On stage, Harris said that the speakers made a mutual decision that Krauss would not appear, but stressed that "it should not signify to you that we are taking a position with respect to the truth of those allegations."

"The decision came down to this: If Lawrence were here, he would want to deny all of those allegations. He would certainly say that that article was filled with lies, and then we would be forced to try to change the subject and have a conversation about physics or whatever else," Harris said. "That seemed to risk being a farce."
UPDATE
This story has been updated to include a comment from the MIT Alumni Association.