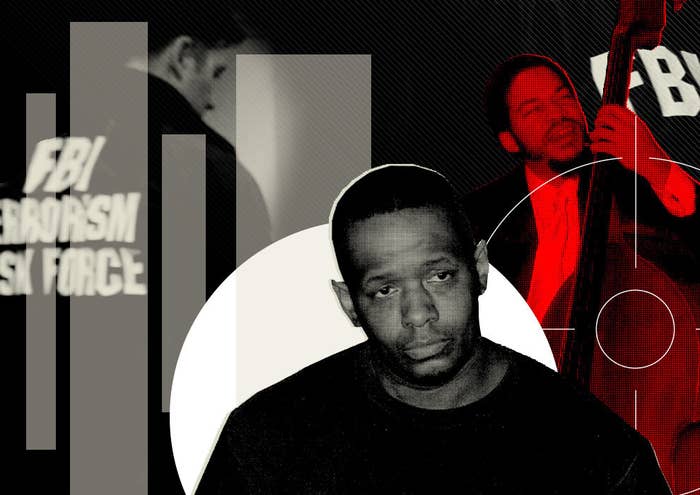 Nobody would describe James Cromitie as a terrorist mastermind. Certainly not U.S. District Court Judge Colleen McMahon, who in June 2011 sentenced him to 25 years for his part in a plot to attack Jewish targets and shoot down military aircraft.
Cromitie was "bigoted and suggestible," with a profound hatred of Jews, McMahon told the court in New York City. But she believed that he would have posed no serious threat if left to his own devices: "Only the government could have made a terrorist out of Mr. Cromitie, a man whose buffoonery is positively Shakespearian in its scope."
By the time they were arrested in May 2009, Cromitie and his three fellow plotters from Newburgh, New York, thought they had planted car bombs outside two synagogues in the Bronx, and were in possession of what they had been told were Stinger surface-to-air missiles.
But the bombs and missiles were fake, provided by the FBI. The entire plot was driven by Cromitie's accomplice, Shahed Hussain, a criminal-turned-informant who went to great lengths to entice the four others — all impoverished black Muslim converts — to take part. Among other inducements, Hussain offered Cromitie $250,000 and a BMW.
It sounds like a classic case of cunning entrapment by law enforcement. But under federal law, it's a legitimate strategy so long as a suspect is already "predisposed" to commit a similar crime — which means that courts must judge suspects' intentions. And since 9/11, juries have seemed unwilling to accept that anyone could get involved with a terrorist plot if they were not already motivated to do so. Cromitie's lawyers mounted an entrapment defense, to no avail — despite the judge's comments about the way in which the FBI had acted.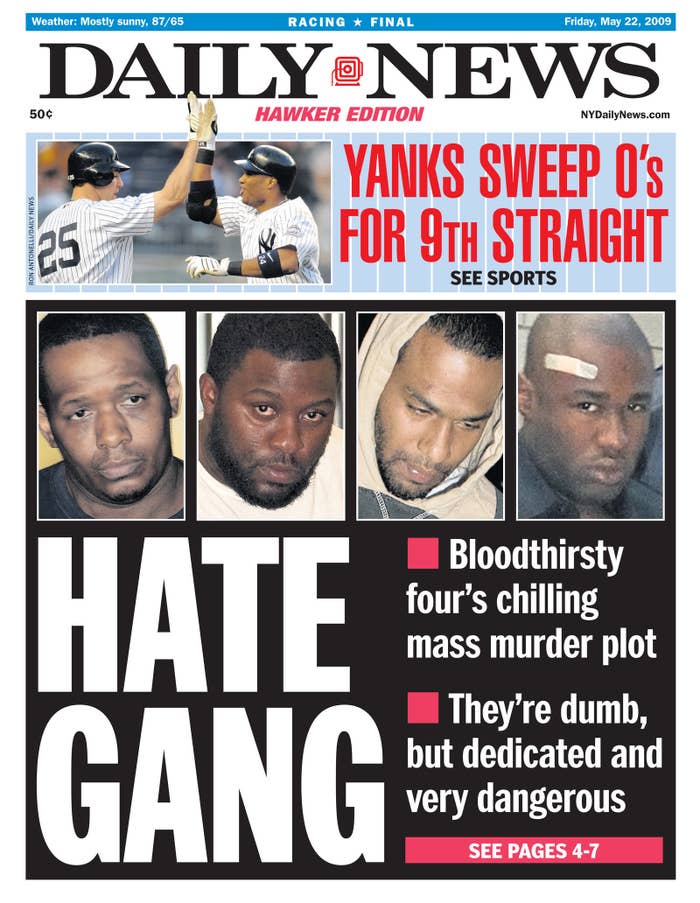 The Newburgh Four case is just one of several high-profile prosecutions that critics claim involve entrapment of Muslims who posed little independent threat. In his 2011 book The Terror Factory, journalist Trevor Aaronson accused the FBI of waging a "manufactured" war on terror using some 15,000 paid informants. Among 158 defendants charged after FBI sting operations, Aaronson found that 49 were snared in plots instigated by an agent provocateur controlled by the FBI.
Now a new study has quantified signs of entrapment in a database of post-9/11 terror prosecutions. Out of 580 cases, 317 involved an informant or undercover agent, and most of those showed signs of entrapment, the study found.
The leader of the study, Jesse Norris, a legal scholar at the State University of New York (SUNY) at Fredonia, told BuzzFeed News that he was disturbed at how often questionable tactics were employed.
"I didn't know if I'd find it was a small handful of what you might call bad apples," he said. "But instead what I found was that facts supporting an entrapment defense were pretty widespread."
What's more, Norris and Hanna Grol-Prokopczyk, a sociologist at the University at Buffalo, found that these methods have been deployed more often to target jihadi and left-wing extremists than to ensnare those on the extreme right. Their study will be published in the Journal of Criminal Law and Criminology.
The FBI rejects the study's findings. "This is a topic that's been well reviewed by the courts and there's not been a single case where the court has said the FBI has entrapped an individual," Michael Steinbach, assistant director of the FBI's Counterterrorism Division, told BuzzFeed News. "We don't put into somebody's head the intent."
Steinbach justifies the agency's approach, saying that it's the best way to stop terrorists before they can cause harm. "It would be irresponsible of us to just sit back and wait. I don't have the time or the resources to follow that individual and let him act at a time and place of his choosing."
Although critics have been complaining about the FBI's tactics for years, Norris wanted to produce a detailed, quantitative description of how the government has pursued terrorism prosecutions since 2001.
He coded each case for 20 signs of entrapment. These included six "core" indicators: The defendant had no previous involvement with terrorism; the government proposed the crime; the defendant had to be pressured or persuaded to take part; cash or other incentives were offered; the defendant was reluctant to become involved; and the government directed the criminal acts, rather than letting matters take their course once the ball was rolling.
Cromitie checked all six of these boxes. So, too, did Tarik Shah. And in his case, there were no bombs, and no missiles.
Shah is a jazz bassist who honed his skills with the Duke Ellington Orchestra and once toured Europe with the singer Betty Carter. He is also a master of karate who taught martial arts. In May 2005, he was arrested for conspiring to provide material support for terrorism.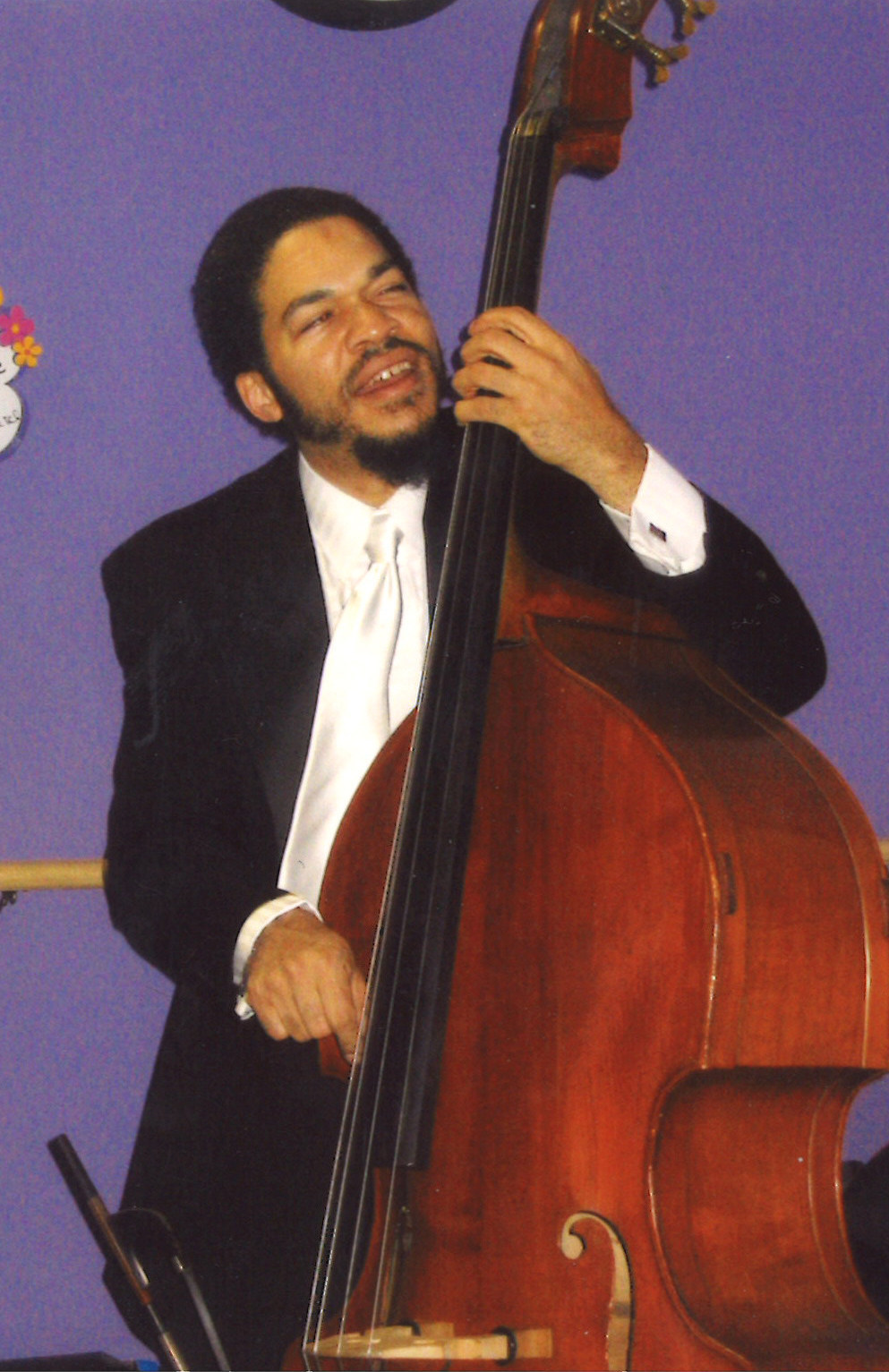 Prosecutors charged that Shah had pledged allegiance to al-Qaeda and agreed to provide martial arts training to terrorists for $1,000 a week. Shah pleaded guilty in 2007, and is currently held in the Petersburg Low federal prison in Virginia. He's due for release in 2018.
Mohamed Alanssi, the first FBI informant sent after Shah, made little progress. But in 2003, Theodore Shelby, aka Saeed Torres, befriended Shah, asking for bass lessons. At the time of Shah's arrest, Shelby was in the process of moving into a building in the Bronx owned by Shah's mother, where Shah was the live-in building manager. Over more than two years, Shelby recorded their conversations and introduced Shah to someone he said was an al-Qaeda recruiter — but who was actually an FBI agent, Ali Soufan.
Shah's guilty plea meant the case against him was never argued in court, but details of what he said emerged in the 2007 trial of his friend Rafiq Sabir, a doctor charged with offering medical assistance to al-Qaeda. Shah came across as a "boastful, albeit somewhat bumbling, man," the New York Times reported, adding that the plot "was almost entirely talk." No martial arts training was ever provided, the newspaper noted.
Shah's mother, Marlene Jenkins, who converted to Islam in the 1950s after studying under Malcolm X, is adamant that her son is not a terrorist. "He's never been violent. He's never been in a fight," Jenkins told BuzzFeed News.
But the FBI agent Soufan, who now runs a security and intelligence company based in New York, argues that Shah and Sabir were targeted with good reason. "There was intelligence that these individuals were trying to reach al-Qaeda," Soufan told BuzzFeed News. "I feel very confident that we did the right thing, and it's better for them to be stopped."
While Cromitie's and Shah's cases stand out for their high number of entrapment indicators, Norris's study found that at least some of these indicators showed up in most of the prosecutions he examined. Just 53 of the 317 prosecutions involving an informant or undercover agent were free of any signs of entrapment. The remainder averaged 5.3 of the 20 indicators per case, including 2.5 of Norris's six core signs.
What's more, these indicators were more common in cases involving jidahis than in cases involving defendants from the extreme right.
Indicators of Entrapment in Terrorism Prosecutions
Table shows the average number of indicators in cases of each type. / Via Peter Aldhous for BuzzFeed News / Data via Jesse Norris
The threat from Islamic terrorism is real, but the far right is arguably just as dangerous. A 2012 report from the Combating Terrorism Center at the U.S. Military Academy at West Point described "a dramatic rise" since 2007 in attacks and plots from the extreme right. The New America think tank, meanwhile, is keeping a tally of killings by violent extremists since 9/11. So far it has recorded 48 killings by right-wingers and 26 by jihadis.

Norris's findings reinforce criticisms of the FBI made by a former insider. Michael German, now at New York University's Brennan Center for Justice, served as an FBI agent until 2004, often working undercover to infiltrate extremist groups. German argues that the FBI has engaged in fishing expeditions within Muslim communities since 9/11, while neglecting the threat from the political right.
FBI assistant director Steinbach denied this accusation. "When we decide how to prioritize the threats, it is based on a yearly review of what the intelligence is telling us," he said.
German also questions the wisdom of relying on confidential informants with checkered pasts. "I'm concerned about the use of informants who have lengthy criminal records, particularly criminal records for fraud, which demonstrates an ability to manipulate people," he told BuzzFeed News.
"I think the new study is extremely helpful," German said. "It helps make the discussion much more objective and fact-based, rather than just pointing at particular cases."
German believes that the FBI's pursuit of Islamic terrorists is based on the flawed assumption that once someone starts to express radical Islamic views — such as supporting the application of Sharia law — they are on an inevitable path toward committing acts of violence. "So once those ideas have been expressed, it's incumbent on the government to push them along that pathway," German said.
However, a 2010 study from the British think tank Demos, which compiled profiles of 58 Islamic terrorists and conducted interviews with 20 radical Muslims from across Europe and Canada, painted a more complex picture.
The study found some differences between violent and nonviolent extremists. Among those who went to college, for instance, violent extremists were more likely to have studied technical subjects than arts or humanities. But the Demos researchers could find no simple predictors of violence, and they warned against assuming that all Islamic radicals are terrorists-in-waiting.
"What is clear is that there is no such thing as a typical terrorist, and no such thing as a typical journey into terrorism," the Demos report concluded. "[T]argeting the wrong people can breed resentment and alienation, and erode the very freedoms Western governments want to preserve."
Other critics contend that entrapment is just part of a wider problem. In May 2014, Project Salam, which provides legal representation to Muslims charged with terrorism-related offenses, released the report Inventing Terrorists. It argued that the vast majority of recent terrorism cases were "pre-emptive prosecutions," directed at Islamic radicals based on their ideology.
Some of these cases involved entrapment in FBI-directed plots, Stephen Downs, an attorney in Albany, New York, and a founding member of Project Salam, told BuzzFeed News. "But a larger group had to do with criminalization of things no one thought were illegal before, including things like free speech," Downs said.
Soufan, the ex-FBI agent, argues that if we want to avoid incidents like the 2013 Boston marathon bombing, the FBI has little choice but to target people who seem to be on the road to violence and see how far they are prepared to go. "This is a debatable issue and I understand these concerns, but this is the only tool that's available."
That said, Soufan would like to see greater efforts to rehabilitate radicals ensnared in FBI-directed plots, rather than simply imposing long prison sentences. "We should provide some kind of an off ramp," Soufan said.
Jenkins, meanwhile, worries that after her son gets out of prison in a few years, he will remain a marked man. "He's a musician. He still wants to teach," she said. But she fears that Shah may find it hard to get work if he is under constant surveillance. "How is he going to survive?"
CORRECTION
An earlier version of this post included a photo of a man incorrectly identified as Saeed Torres. The photo has since been replaced.
CORRECTION
Newburgh is in New York. An earlier version of this post misstated its location.