SAN FRANCISCO — "Resist! Resist! Resist!" "Stand up for science!" "Out of the lab, into the streets!" The crowd that gathered on Tuesday in the square next to San Francisco's Contemporary Jewish Museum lacked nothing in passion, as scientists and activists for environmental justice led them in defiant chants.
Several hundred people had turned up for the rally for climate and scientific integrity. Some were local climate activists, but many were not your typical protesters. They wore name badges with blue ribbons, revealing that they were scientists in town to attend the annual fall meeting of the American Geophysical Union, one of the largest scientific gatherings on the planet, focused on understanding what makes our planet tick.
But Kim Cobb, a paleoclimatologist at Georgia Tech in Atlanta, wanted to know why some 20,000 more Earth, planetary, and climate scientists were still at the meeting, a couple of blocks away, while a US administration packed with powerful figures who deny the reality of climate change is poised to take the reins of power.
"How many thousands of our peers are still in the poster halls and lunches with their buddies, or prepping talks in their hotel rooms? Too many," she told the crowd. "We have for too long as scientists rested on the assumption that by providing indisputable facts, and great data, that we are providing enough of an attack to counter the forces against science. And obviously that strategy has failed, miserably."
"What is the nightmare scenario that will get you out of your hotel rooms?" Cobb asked. "What will have to happen, folks? Because it's happening. It's time. It's past time. Please join us."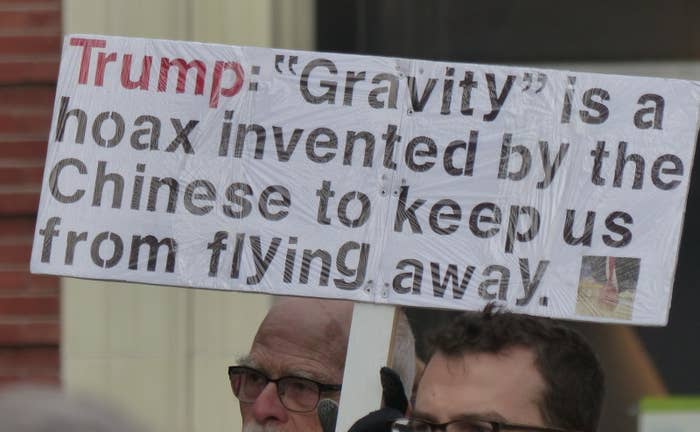 Just a couple of hours earlier, BuzzFeed News had sat down with Margaret Leinen, director of the Scripps Institution of Oceanography in La Jolla, California, and current president of the AGU. She acknowledged the concerns, but urged calm until it's clear what the Trump administration is going to do. "A lot of people like me have seen transitions before," she said.
Nevertheless, some climate scientists are already freaking out. According to a report in the Washington Post, efforts are now under way to copy vast quantities of government climate data onto independent computer servers, by scientists who fear that the Trump administration may trash it.
"I think that immediately anticipating that the federal government will start destroying datasets is an overreaction," Leinen said. "Remember also that Congress has a lot to say about this."
The split between Cobb and Leinen on how to respond to the incoming administration mirrors confusion more widely on how to deal with Donald Trump. The president-elect has sent mixed messages on climate, saying he has an "open mind," meeting with Al Gore, and then picking a cabinet full of prominent climate change deniers.
Somewhere in the middle, judging from the AGU meeting, are the vast majority of researchers who want to steer clear of politics and simply get on with their work. They went about their business as usual, checking their emails and scurrying from talk to talk — many of the younger scientists carrying cardboard tubes containing posters describing their research.
Earth scientists are a down-to-earth bunch, and one of the traditions of the AGU meeting is that everything stops at 3:30 p.m., so that scientists can grab a beer from the taps provided by conference sponsors. At Beer O'Clock on Monday, BuzzFeed News sought out NASA scientists who work on Earth monitoring, who arguably have the most to fear, after an Trump adviser told The Guardian that the incoming administration wanted to strip funding from the space agency's Earth science division.
Nobody was crying into their beer. Walt Meier of the NASA Goddard Space Flight Center in Maryland, who monitors Arctic sea ice from satellite measurements, said he was optimistic that Congress, which holds NASA's purse strings, understands the value of the agency's work.
(Indeed, Texas Republican John Culberson, who heads the House appropriations subcommittee responsible for NASA's budget, recently told Science magazine that there was "strong support in Congress for keeping a close eye on planet Earth.")
Later that evening, the top brass of NASA's Earth sciences division held a packed town hall meeting, delivering a pep talk with the message: "Keep calm, and carry on"...for now, at least. Thomas Zurbuchen, a Swiss-born space scientist who is the space agency's most senior science official, warned against "amplifying noise," and urged everyone to "behave like scientists," and wait for evidence of what the new administration wants to do.
"When the data come, when we have the evidence, when there is a line at which decisions have to be made, there may be fights that have to happen," he said. And if that time comes, Zurbuchen also warned against infighting between space scientists and Earth scientists over NASA research dollars. "United communities are a lot harder to beat than divided communities," he said. "Let's stick together, and stick up for each other."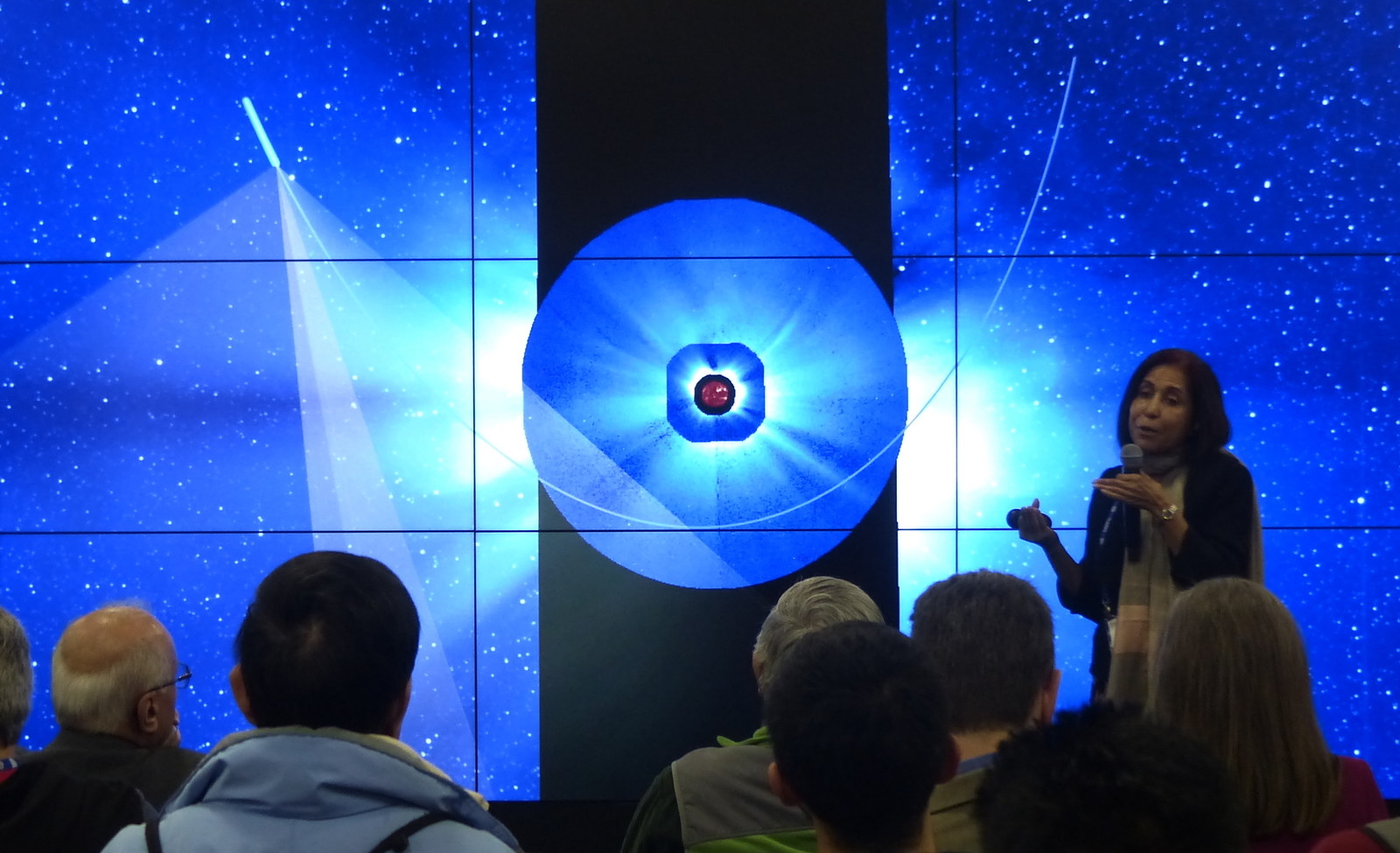 But for some climate scientists, the signals already seem clear. It's not just that Trump has picked for his cabinet climate change deniers including Scott Pruitt for the Environmental Protection Agency and Rick Perry for the Department of Energy. It's not even that his candidate for Secretary of State is Rex Tillerson, CEO of Exxon Mobil, the oil company reviled by many scientists for secretly funding climate denial.
Further down in the ranks of Trump's transition team for the EPA, scientists who've been at the heart of the climate wars see the names of two of their mortal enemies: Christopher Horner and David Schnare. Over the past few years, Horner and Schnare have led a concerted effort to obtain the email correspondence of leading climate scientists including Michael Mann of Pennsylvania State University, with the goal of undermining their work.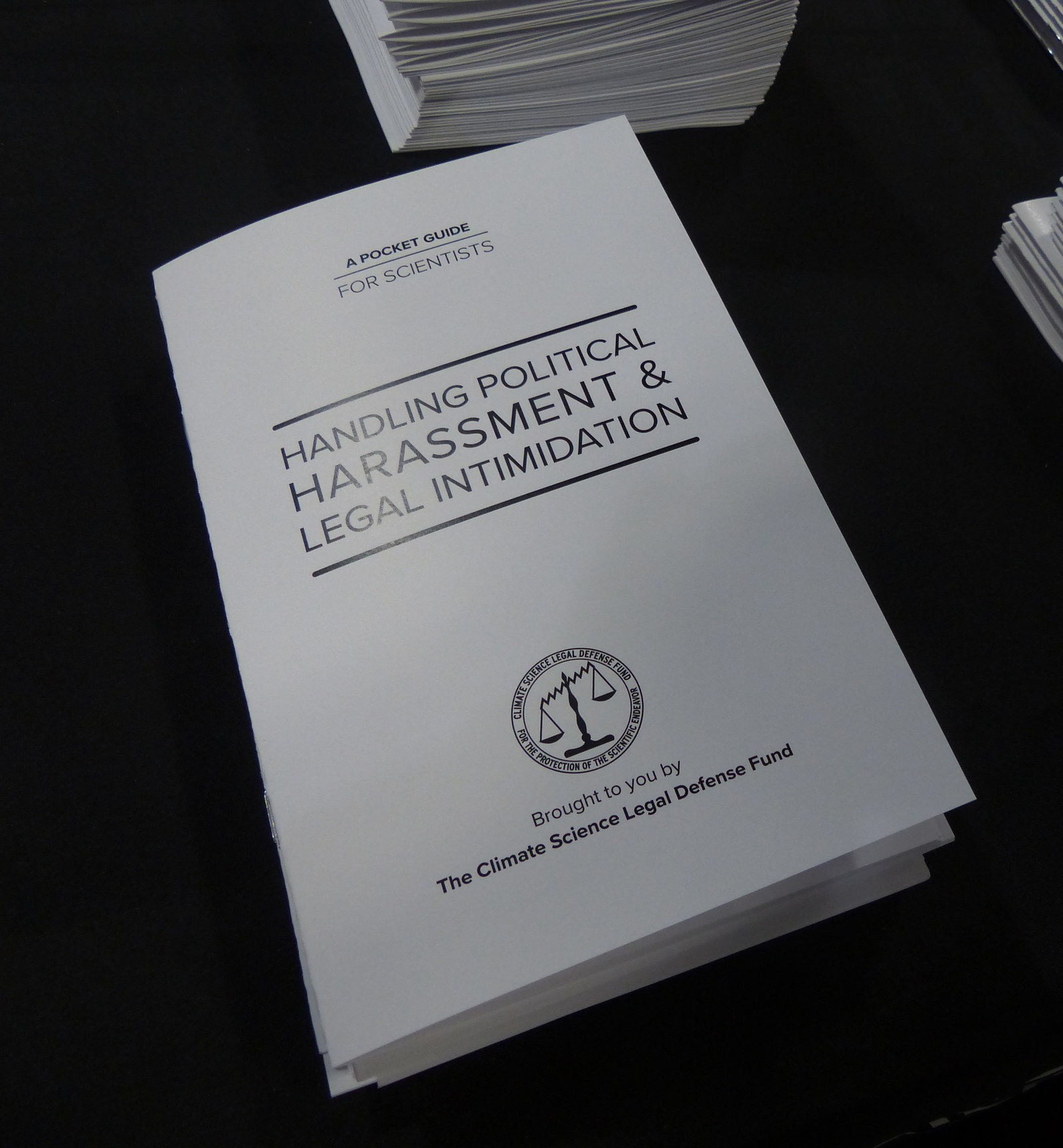 They are "the entire reason we exist," Joshua Wolfe, co-founder of the Climate Science Legal Defense Fund, told BuzzFeed News.
Wolfe said that inquiries to the defense fund have shot up since the election. At a booth in the AGU exhibit hall, the fund handed out copies of a new pocket guide titled "Handling Political Harassment & Legal Intimidation" — which it started to draft on Nov. 9, the day after Trump's victory.
Just as alarming, to some climate scientists, was a questionnaire sent by Trump's transition team to the Department of Energy, asking for the names of all employees and contractors involved in climate policy conferences. (The Energy Department refused to comply.)
"The Trump transition is not asking for the names of people who've worked on climate issues because they're looking to educate themselves," Ken Caldeira, a climate scientist with the Carnegie Institution for Science, based on the campus of Stanford University in California, told BuzzFeed News. He sees the question as a "witch hunt."
While alarm is running high, climate scientists are divided on how to respond. Some, like Cobb, say it's time to hit the streets in protest. Caldeira wants to seek alliances with other groups that support a fact-based approach to making policy, including centrist Republicans and even CIA analysts — whose opinions Trump seems to scorn.
But like other professions dealing with the twists and turns of Trump's unconventional and unpredictable rise to power, most scientists just don't know how to react. Caldeira said, "I think we're still in state of shock and people haven't formulated a proper response."