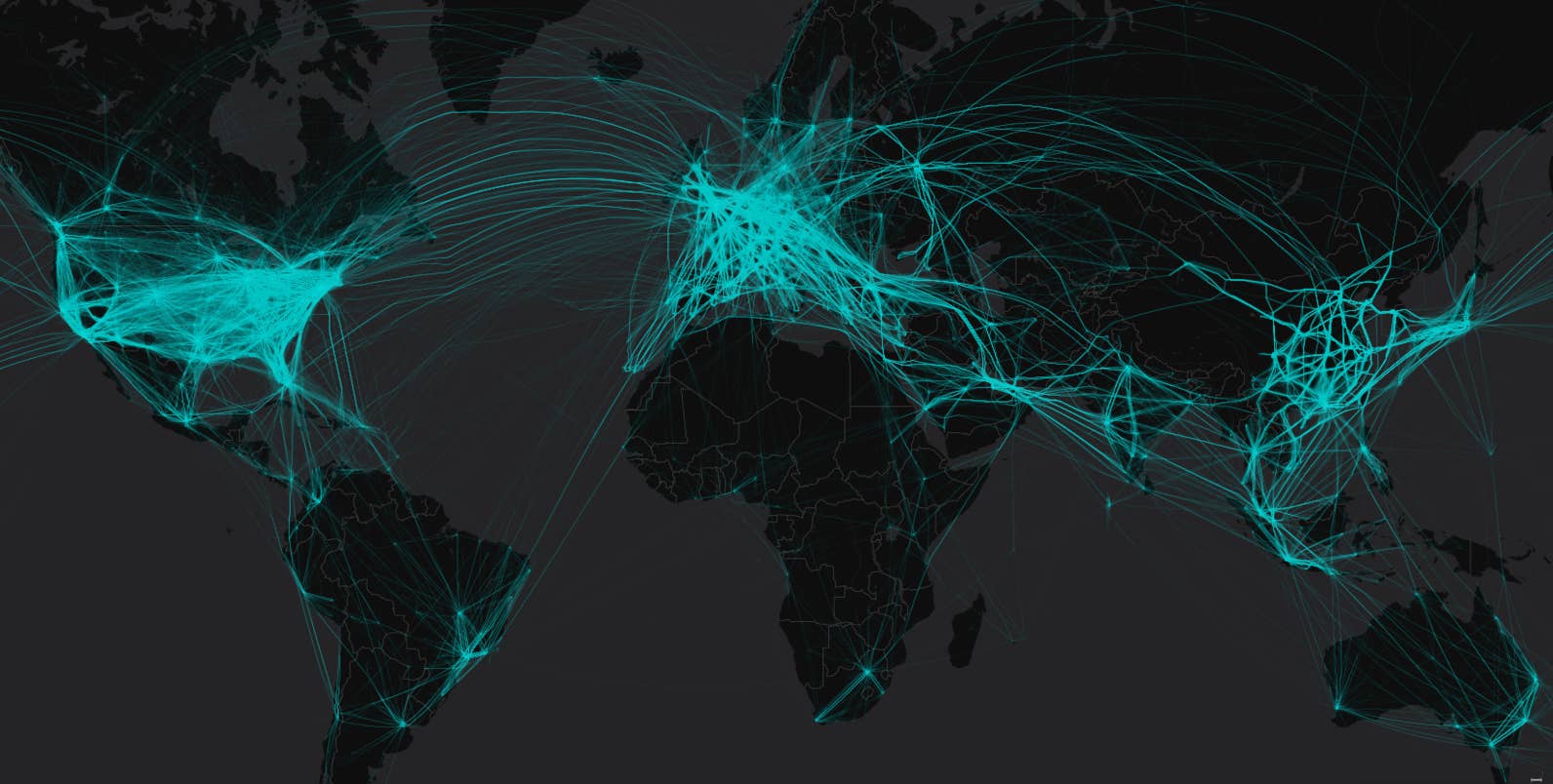 This image shows a snapshot of the world at its most frenetic: A full day of flights, on the busiest day for aviation last year.
The volume of air traffic worldwide is staggering. US airlines alone transport an average of more than 2 million people each day, according to the industry group Airlines for America. Add to that the rest of the world's carriers, private aircraft, planes hauling freight or mail, and military and other government aircraft, and the skies get very crowded.
The number of planes aloft in the US tends to peak in late July, according to air traffic control data from the Federal Aviation Administration — last year's maximum was on July 20.
But worldwide, the peak of aerial activity in 2016 came on Aug. 26, according to data collected by the flight-tracking website Flightradar24. It's a good bet that this year's global peak will come in the next few weeks.

"If the pattern holds, the busiest day will be in August, toward the end of a week toward the end of the month, as people head back from vacation," Ian Petchenik, Flightradar24's head of media and community relations, told BuzzFeed News.
North America
So as you wait in line for your next flight, realize that you are part of a beautiful global dance — and give thanks to the air traffic controllers who provide the choreography, keeping us safe.
BuzzFeed News mapped all of the flights recorded over 24 hours by Flightradar24 on Aug. 26, 2016, creating ghostly tracks for each plane that collectively reveal the highways in the sky and the airport hubs that connect the globe.
Europe
East Asia looks different, with most flights corralled along a smaller number of highways, because of China's unusual system of air traffic control. "The military controls all of the airspace," said Petechnik. "Then some of that space is given out in a very regimented way to commercial aviation."
East Asia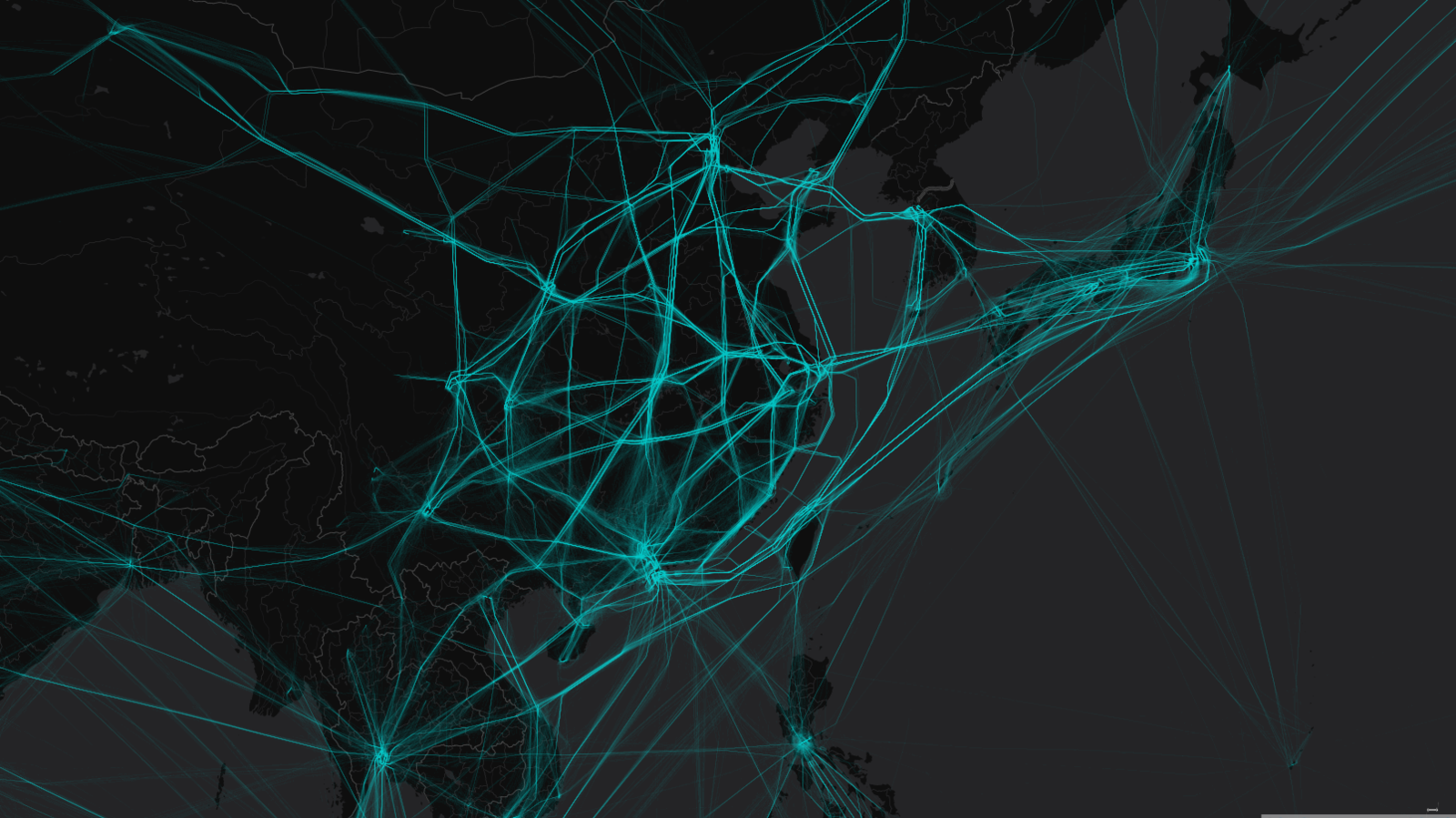 The maps also show commercial flights skirting around conflict zones.
Avoiding Syria and Iraq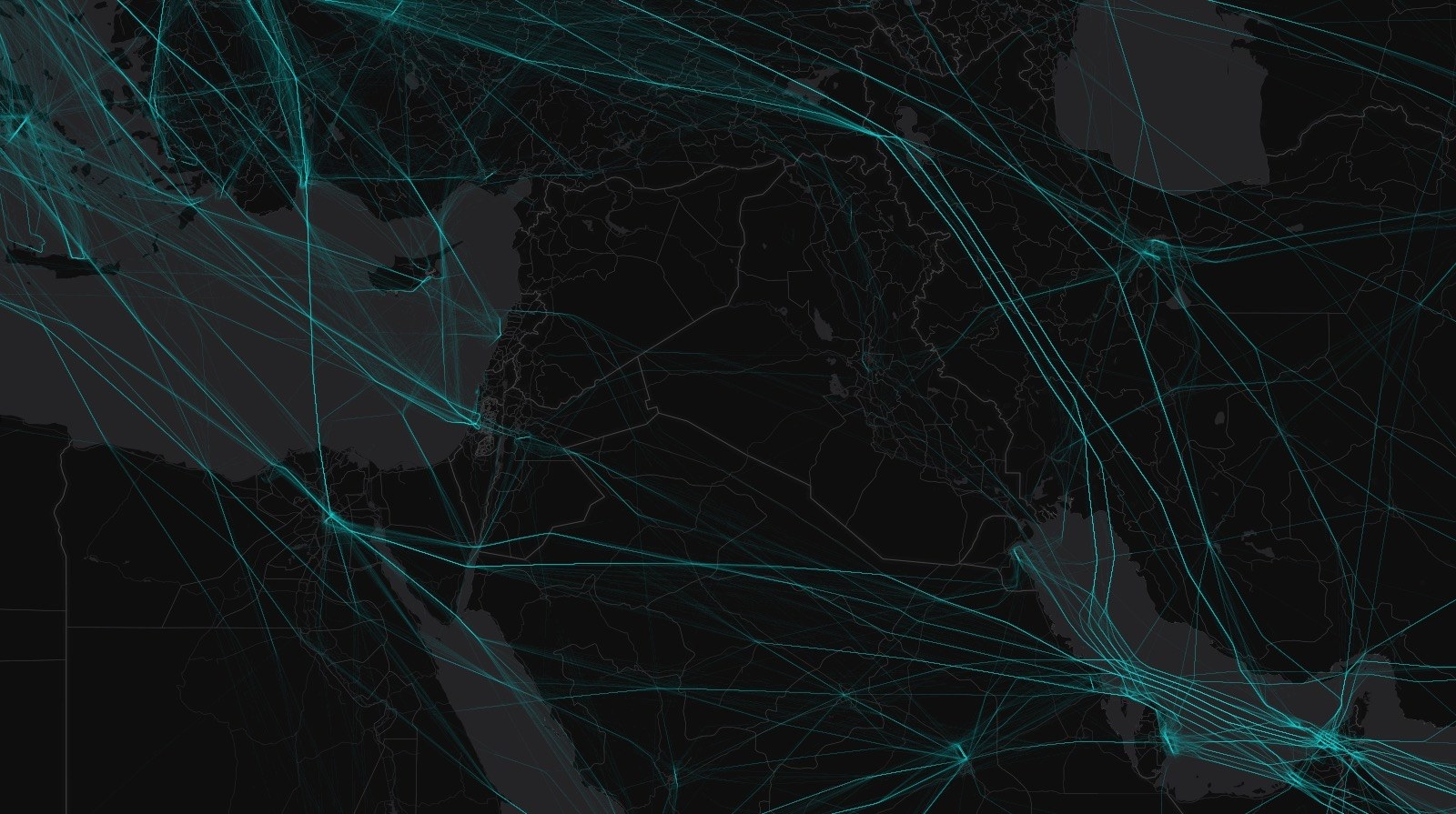 Crossing oceans, planes take the shortest path, known as a great circle, which appear as sweeping arcs on our maps. But aircraft tend to pass through waypoints as they leave and approach a continent, which explains why many follow similar paths, converging and diverging either side of the ocean.

Crossing the Atlantic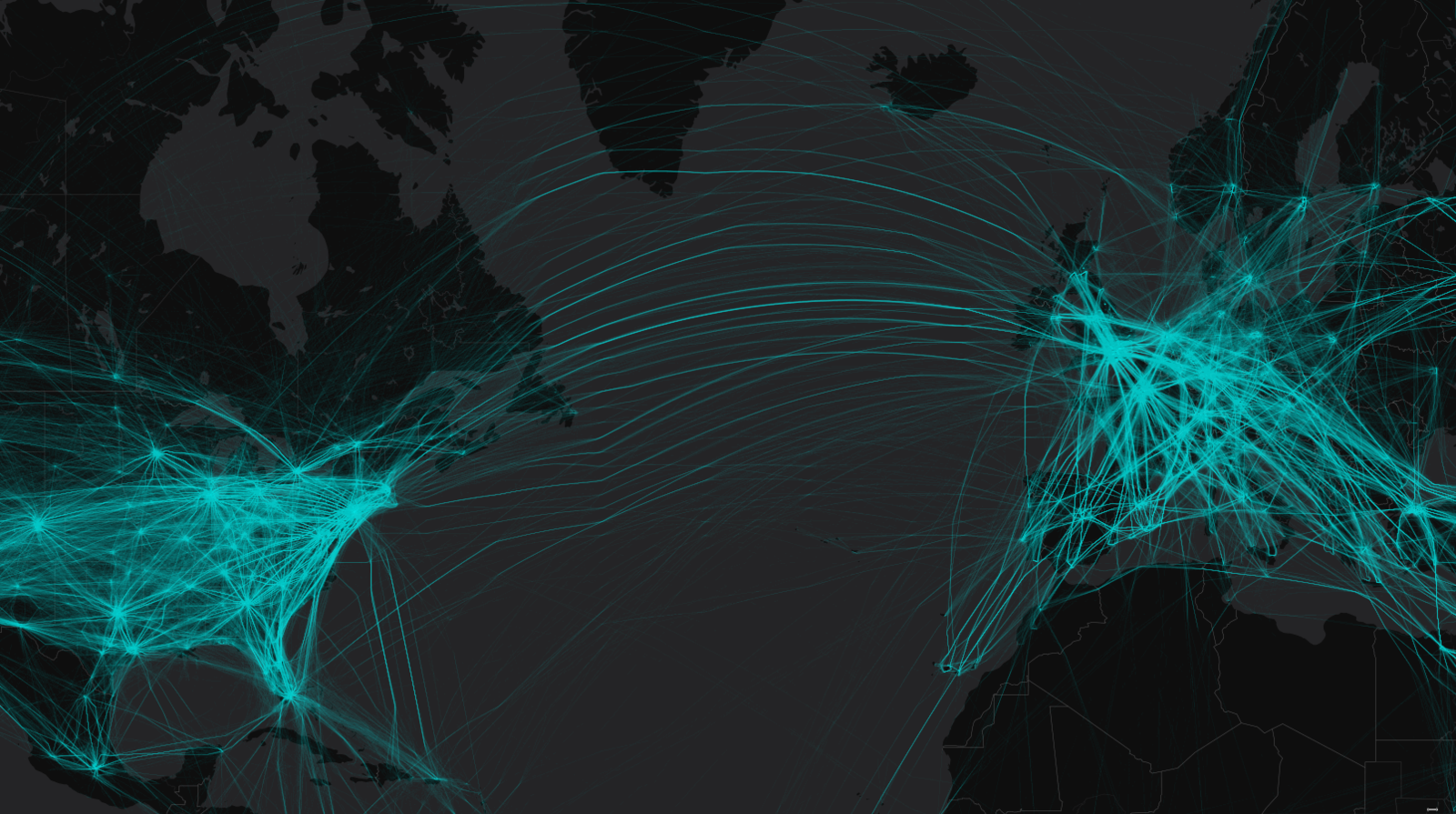 Some of these corridors consist of planes flying east, others flying east, orienting themselves according to the position of the jet stream. On this day, the planes flying west across the Atlantic flew arcs to the north and south, to avoid headwinds, while those in the middle got a push from the jet stream as they headed from the US and Canada to Europe.
Intricate patterns emerge zoomed in over individual cities and airports.
JFK Airport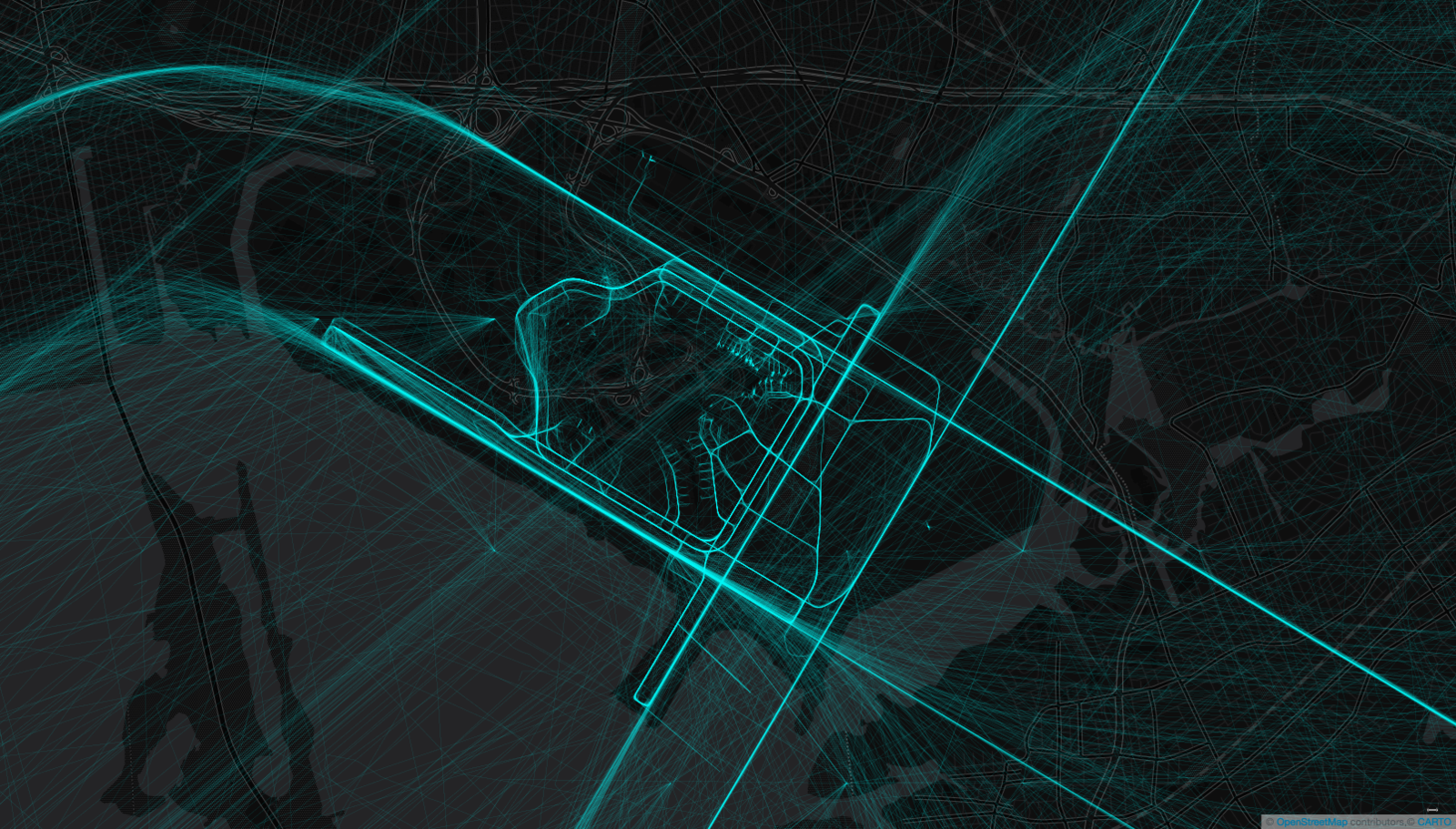 London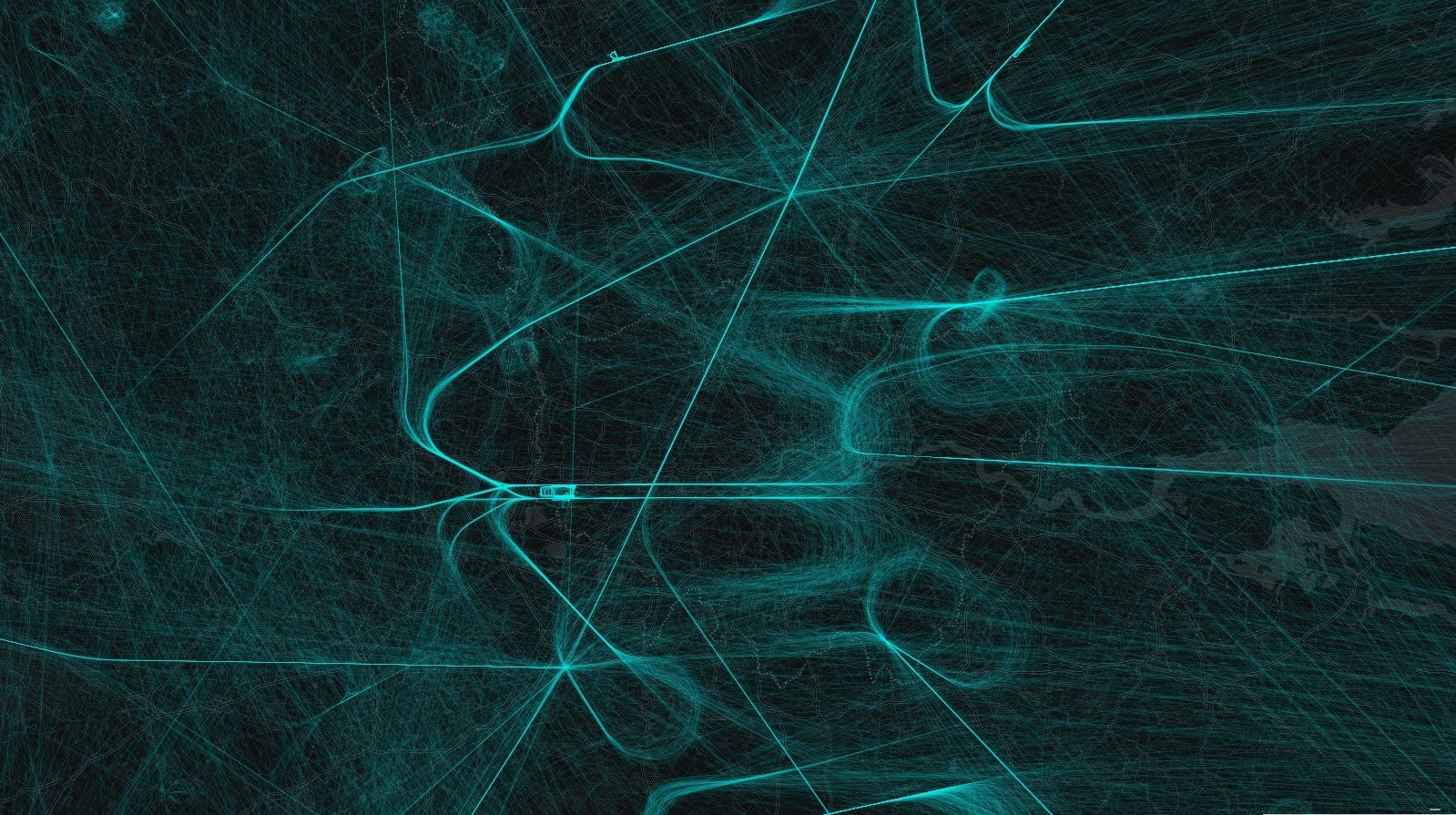 Heathrow Airport
Los Angeles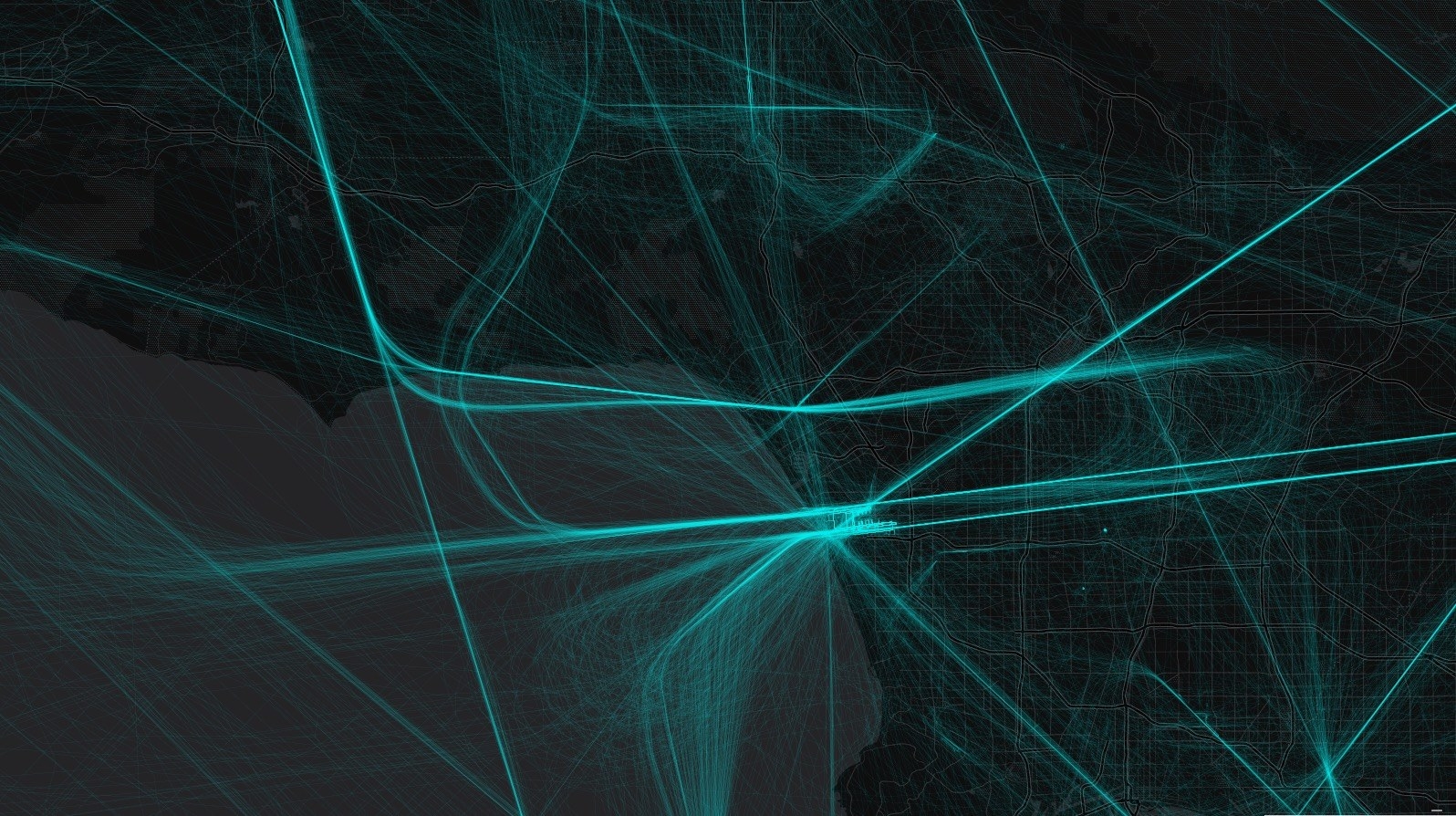 LAX Airport