2016 is on track to be the hottest year on record, according to data released by the National Oceanic and Atmospheric Administration (NOAA) on Monday.

This is why scientists expect 2016 to be the warmest year.
The animation shows the global average temperature for each month since January 1880. There's a separate line for each year, plotted as the difference from the global average for the 20th century for each month. With just one month's data to come, it would take a sudden and dramatic global drop in temperatures for 2016 not to set a new record.
Here's that same data on a single timeline.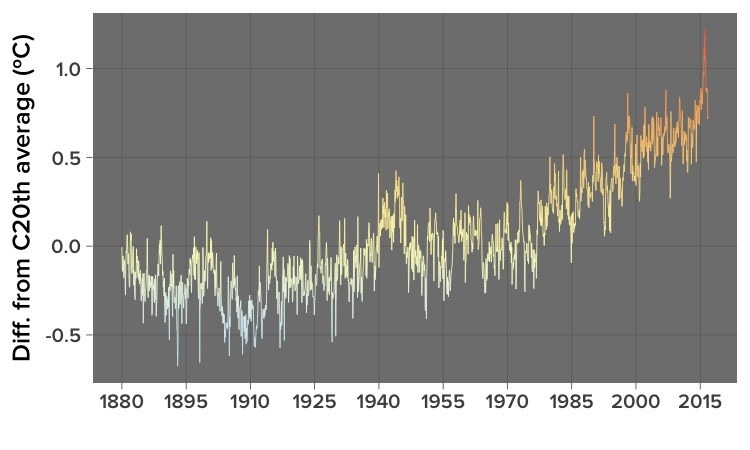 This is what climate deniers want you to focus on.
As the charts above show, global temperatures have indeed been dropping in recent months, from an unprecedented high early this year. That's only to be expected, as a strong El Niño, the warm phase of a natural cycle in the Pacific Ocean, came to an end. El Niños release extra heat to the atmosphere. But the end of the latest event doesn't change the steady warming seen for decades in the long-term temperature record.
Deniers of climate science have long relied on cherry-picked data like this, so watch out for similar spin next month, when NOAA, NASA, and climate scientists in Britain and Japan come out with the final word on temperatures in 2016.
Indeed, climate scientists expect to see the El Niño–assisted record of 2016 used to spin a story of global cooling, or a new pause in global warming, for the next few years.
"This whole thing is extremely predictable," Gavin Schmidt of the NASA Goddard Institute for Space Studies in New York City told BuzzFeed News. "You get this same pattern, and this is how you can tell these are not people who are interested in what's going on."
This is why you should care about the big picture.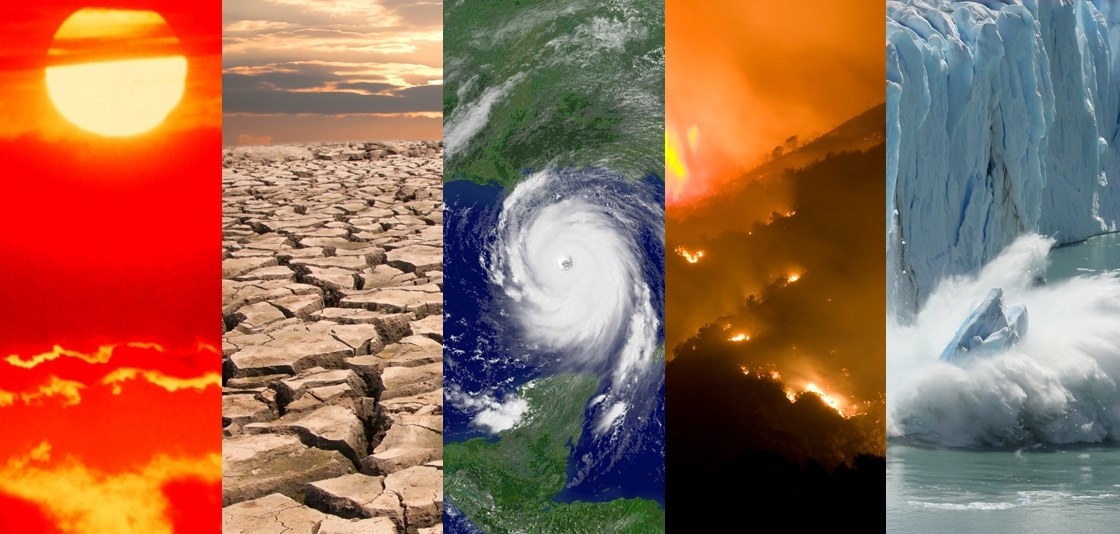 As the mercury rises across the globe, extreme weather events including floods, droughts, storms, and wildfires are expected to become more common. Earlier this month, scientists from NOAA, North Carolina State University, and the UK Met Office published their analysis of 30 extreme events in 2015 — the previous warmest year on record. They concluded that 24 of these events — including wildfires in Alaska, tidal flooding in southern Florida, and a record heatwave in western China — were linked to climate change.