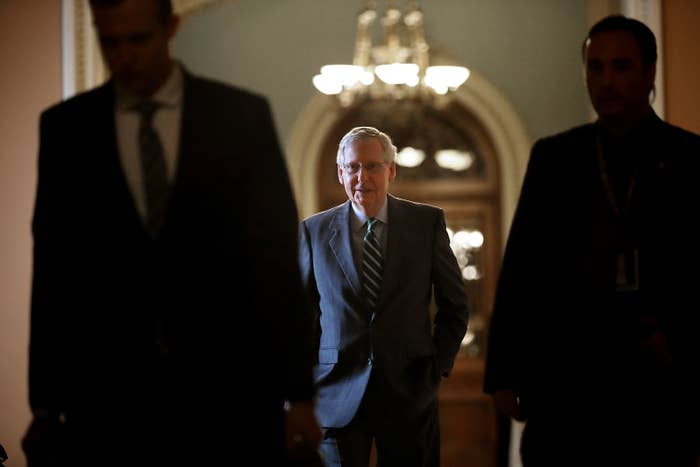 Here's a quick rundown:
* Senate Republicans released a draft of their plan that would repeal and replace Obamacare. It is already in big danger of not passing, and is likely to change before it is put up for a vote.
* Here is a quick analysis from our Capitol Hill reporter, Paul McLeod, who has been following this since Day 1: "This is a strange bill. Was hashed out behind closed doors but has things that will piss off moderates I didn't hear conservatives call for."
* The Senate draft, like the House version, strips all federal funding to Planned Parenthood.
* One way the Senate bill differs from the House bill is that it does not let states do away with rules that ban insurers from charging people with pre-existing conditions higher prices.
* Republican leadership was widely criticized for writing the draft in secret, with no public or Democratic input. And the final text — which could impact millions of Americans if it becomes law — will be released not long before senators have to vote on it, likely late next week.
* The Senate needs 50 votes to pass the bill (with Vice President Mike Pence breaking the tie), and so far all 46 Democrats have said they'll oppose it and do what they can to gum up the works. Republicans have to please both moderate and hard-line factions to get the bill to pass, and it's unclear whether they will.
* THEN, if it's passed, the Senate will have to reconcile their bill with the House's version to form one comprehensive Republican repeal and replace plan before President Donald Trump can sign it into law.
* Here are six key questions about what the heck is in this bill.
* Follow BuzzFeed News reporters Paul McLeod, Emma Loop, and Ema O'Connor, who will be on Capitol Hill today and will bring you the latest news in this post.
Here's a breakdown of what the draft bill, in its current form, would actually do:
The Senate bill to repeal and replace Obamacare makes several changes to the House bill but keeps the same skeleton, including cutting almost a trillion dollars from Medicaid over a decade and letting states loosen rules on what insurance companies must cover.
One huge way the Senate breaks from the House bill is when it comes to pre-existing condition protections. The Senate bill does not let states do away with rules that ban insurers from charging people with pre-existing conditions higher prices than healthy people. Though people with chronic health conditions could still be affected by other waivers — say, if their insurance plans no longer cover services they need — they cannot be priced out of the market due to their health conditions under the Senate bill.
This could be a hurdle to the ultimate passage of the bill into law. In the House, an amendment to let insurance companies charge sick people more was key to getting enough support to pass the AHCA. Both the House and Senate have to agree on a final bill before it can be sent to President Trump's desk to be signed into law.
One bizarre element of the bill is that it contains no punishment for people who do not purchase coverage. Obamacare contained the "individual mandate" that fined people for not buying insurance. The House bill would let insurers raise prices on people who let their coverage lapse. The Senate bill contains…. nothing.
What does this mean? Without any incentive to buy insurance, people could just wait until they're sick to get coverage. That means more healthy people would go without insurance, raising prices for everyone else. Senate staffers seemed to acknowledge this problem, and said they are in talks with the Congressional Budget Office to add in language similar to the House bill. They didn't say why it was not included in the Thursday draft, but it could be because they suspect it will breach Senate rules.
The Senate bill is more moderate than the House bill in some ways. While both bills offer some subsidies to help people pay for insurance, the House bill did not take income into account, instead basing the subsidies on age, opening the door to major premium hikes for people with lower incomes.
The Senate bill, however, ties the credits to income, as Obamacare did. This should help mitigate the premium spikes projected in the House bill, which could have led to some low-income elderly people facing an almost 10-fold increase in out-of-pocket costs.
The Senate bill could cause a hikes in out-of-pocket costs for people who rely on the tax credit subsidies. Under Obamacare, insurance companies had to offer plans that covered 70% of a person's total health care costs to be eligible for subsidies. Under the Senate bill, that would fall to 58%. In other words, out-of-pocket costs for people who rely on subsidies would rise by almost one-third.
It will still repeal the Obamacare Medicaid expansion that provided insurance to 4 million new low-income Americans. Those cuts would be slower than in the House's bill. The House bill would repeal the Medicaid expansion in 2020, while the Senate will gradually wind it down through 2024.
The Senate bill also allows states to implement work requirements for Medicaid enrollees who are able to work.
The bill will let states create work requirements to kick able-bodied people off of Medicaid rolls if they do not have a job or are not looking or training for one. People under 18, pregnant women, single parents of children under the age of six, and people who are disabled will be exempted from this requirement, however.
Both the House and Senate bills cap Medicaid spending, but the Senate bill caps payments at an even lower rate. That means that the cuts would ultimately be deeper than the House bill, which cut a projected $830 billion from Medicaid over a decade, according to the Congressional Budget Office. As with the House bill, those spending cuts would be funneled into tax cuts that predominantly benefit the wealthy — individuals making over $200,000 and families making over $250,000.
As of 2020 the Senate bill would let states waive the Obamacare rules that insurance companies must cover certain basic services, just as the House did. These include hospitalization, prescription drugs, mental health services, maternity care and newborn care, and addiction treatment.
Insurers that jettison coverage of these services would bring down premiums for people who don't need them. But it would also lead to a spike in out-of-pocket costs for those who do. For example, the Congressional Budget Office projects pregnant women would have to pay an extra $1,000 per month for insurance riders that cover maternity care.
Hours after the reveal, four Republican senators said they oppose the bill as written. They can only lose two votes if they hope to pass it.
Kentucky Sens. Rand Paul, Ted Cruz, Ron Johnson, and Mike Lee announced that they would vote against the bill without major changes.
"Currently, for a variety of reasons, we are not ready to vote for this bill, but we are open to negotiation and obtaining more information before it is brought to the floor," the senators wrote in a joint statement. "There are provisions in this draft that represent an improvement to our current healthcare system but it does not appear this draft as written will accomplish the most important promise that we made to Americans: to repeal Obamacare and lower their healthcare costs."
Both the Senate and the House bills include two major anti-abortion measures. First, both will strip all federal funding to Planned Parenthood.
That move will alienate some Republican senators, such as Sens. Susan Collins of Maine and Lisa Murkowski of Alaska, who have long supported leaving federal funding for the organization intact.
And second, both bills prohibit tax credits from being used to help pay for insurance plans that cover abortion services, except in cases of rape, incest or when the life of the mother is endangered.
President Trump, in brief remarks, said the health care bill is going to be "very good" after a little "negotiation."
Trump's remarks came at an event at the White House where he was speaking with tech industry leaders and CEOs.
NBC News' Peter Alexander asked him how he liked the bill and if it had enough "heart," referring to the president's criticism of the House bill.
"A little negotiation, but it's going to be very good," Trump replied.
In his prepared remarks he said, "We've had a thing called healthcare that is... percolating. Obamacare is dead and we're putting a plan out today that is going to be negotiated. We'd love to have some Democrats' support but they're obstructionists."
Former President Obama lashed out at the measure, saying it "is not a health care bill" and would only result in taking money from poor families and handing it to richer families.
Obama urged Republican senators to rethink the legislation, which he said "is not a health care bill" and would lead to higher premiums and the loss of coverage for "millions of families."
"It's a massive transfer of wealth from middle-class and poor families to the richest people in America," Obama wrote. "It hands enormous tax cuts to the rich and to the drug and insurance industries, paid for by cutting health care for everybody else."
He also defended the Affordable Care Act, saying that "more than ninety percent of Americans know the security of health insurance" for the first time as a result of the ACA. "Health care costs, while still rising, have been rising at the slowest pace in fifty years. Women can't be charged more for their insurance, young adults can stay on their parents' plan until they turn 26, contraceptive care and preventive care are now free," he wrote.
Obama said he has repeatedly said that the ACA "was not perfect" and he would "gladly and publicly support" Republicans if they put forward "a plan that is demonstrably better than the improvements we made to our health care system."
He said "it remains my fervent hope that we step back and try to deliver on what the American people need."
"That might take some time and compromise between Democrats and Republicans," Obama wrote. "But I believe that's what people want to see. I believe it would demonstrate the kind of leadership that appeals to Americans across party lines."
Obama concluded his post by doing what other Democratic leaders did on Thursday: Asking the public to contact members of Congress to urge them to change the bill.
Senate Majority Leader Mitch McConnell, the lead architect of the bill, issued the following remarks on the Senate floor:
Discussing the draft health care bill on the Senate floor, McConnell said that Republicans have a "responsibility to act" to "address the Obamacare status-quo," which he called a "direct attack on the middle class."
"Republicans believe we have a responsibility to act and we are. For our constituents, for our states and for our country. We have long called for a better way forward," McConnell said.
The Kentucky Senator also said the new bill would "free Americans from Obamacare mandates and policies... so Americans are no longer forced to buy insurance they don't need or can't afford."
"Obamacare is a direct attack on the middle class and American families deserve better than its failing status quo," McConnell said. "They deserve better care. That's what we are going to continue to work to bring you."
Minorty House leader Nancy Pelosi called the bill a "tax bill disguised as a healthcare bill" in a press conference held shortly after the draft was released this morning.
"This bill that the Republicans put out a working draft of, if that's the term we're going to use, is a tax bill disguised as a healthcare bill. They need this in order to do their tax breaks for the high end to the tunes of hundreds of billions of dollars. It's unfortunate," Pelosi said.
Senate Minority Leader Charles Schumer called the bill "a wolf in sheep's clothing."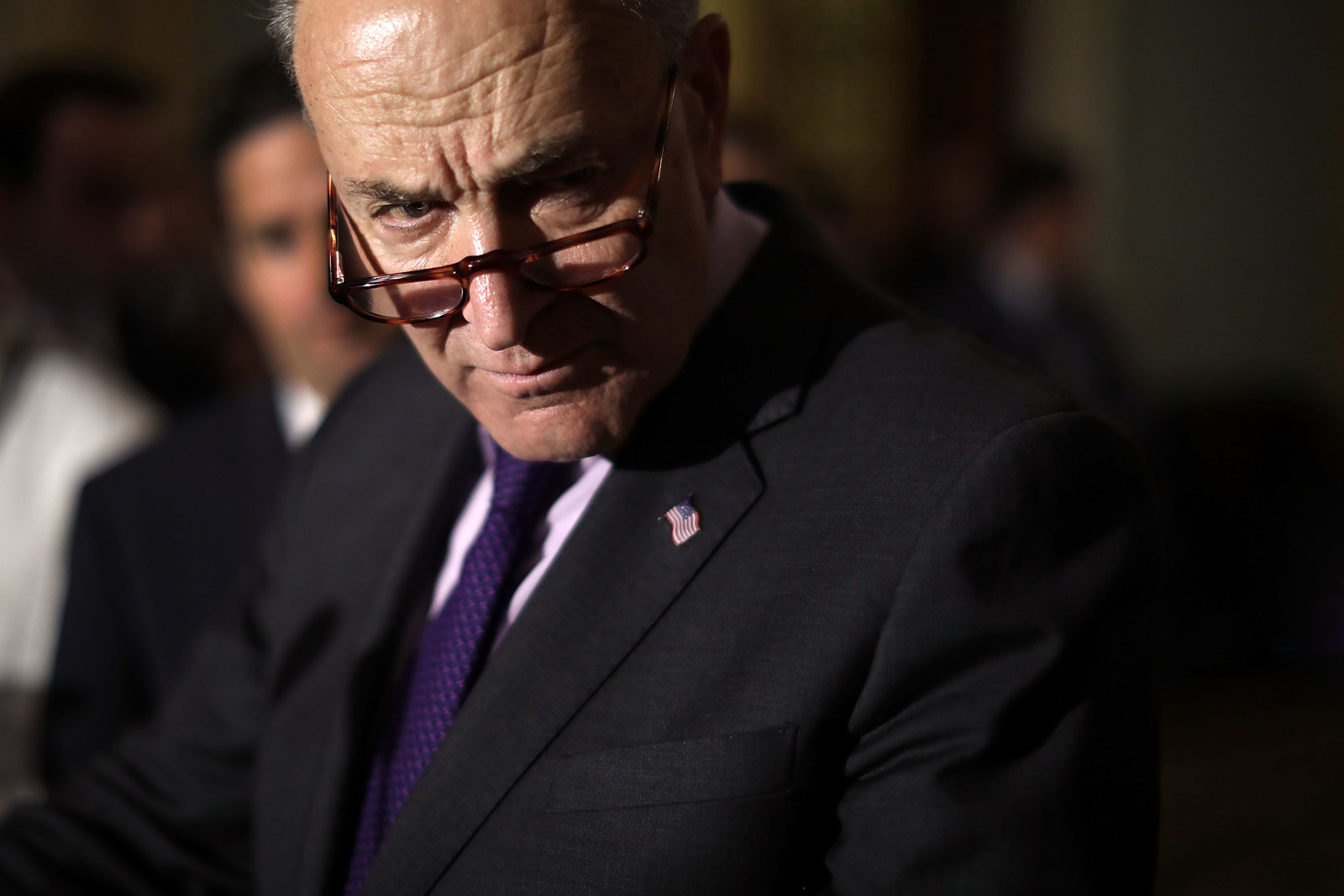 "The senate Republican health care bill is a wolf in sheep's clothing, only this wolf has even sharper teeth than the House bill," Senate Minority Leader Charles Schumer, a Democrat from New York, said on the floor. "It's clear that Republicans know that cutting Medicaid will hurt so many people in the middle class."
"We are potentially voting on it in a week. No committee hearings. No amendments in committee. No debate on the floor. Ten measly hours on one of the most important bills we are dealing with in decades. That brings shame on this body," he added. "The American people are going to insist that it be done in a transparent, fair and open way."
Senator Lindsey Graham, a Republican from South Carolina, seemed particularly satisfied with the treatment of pre-existing conditions in the new draft of the bill.
"The pre-existing problem, I feel comfortable with." Graham said. "No one's going to be denied coverage because they've been sick before."
He also assured press that Medicare would not be affected by the bill at all, and said that the bill "takes Medicaid basically at inflation."
He added that he hoped Democrats would contribute to the bill, saying that they "will have plenty of time to alter amendments." Graham, who has pushed for bipartisan collaboration on the bill in the past, said "they want to fix Obamacare, and we want to replace it. That's the big difference.
All in all, Graham said he thought that the bill had a much better chance of getting 50 votes than it did "even yesterday."
"This is a proposal from the leadership that is expected to change," Graham said. "This is not a bill take it or leave it, this is a starting point where we can look at the bill from our state perspective and see what's important to them."
Here are some more Senator's reactions to the draft health care bill:
* Sen. John Thune, Republican from South Dakota: ""I think right now we've got members who are going to be interested in seeing it, digesting it, and then looking to see if there are things that we can do to refine it, make it more acceptable."
* Sen. Tim Scott, republican from South Carolina, says the bill is "more amenable" and "helps more Americans."
* Sen. Orrin Hatch, republican from Utah, said "there were a lot of misunderstandings" about the bill. Asked what they were, he said, "you'll have to ask someone else, I'm not a misunderstander."
* Sen. Charles Schumer, a Democrat from New York: "This is a wolf in sheep's clothing."
* Sen. Lindsey Graham, Republican from South Carolina, says they will probably get pushback from members of the right in the House, but he came away "more positive than I thought I would be." He added, "This is not a bill take it or leave it this is a starting point."
* Sen. Susan Collins, a Republican from Maine, ran out of an exit away from the press
* Sen. David Perdue, Republican from Georgia, said "It's much better than Obamacare." When asked why, he told a reporter, "I have to go read it."
Less than an hour after the draft bill was released, around 60 members of a disability rights group, ADAPT, gathered at Senate Majority Leader Mitch McConnell's office, some of them in wheelchairs, the crowd reaching into the hallway outside the office.
They held signs with slogans like "Medicaid = LIFE + LIBERTY 4 Disabled Americans" and chanted slogans like "No cuts to medicaid, save our liberty."
Capitol Police dispersed the demonstrators, dragging some through the hallways of the Russell Office Building, where McConnell's senate office is located.
"Frankly we are so alarmed and worried with what McConnell is doing, which is not giving a damn about what happens to us. We are a community of people that many of us use Medicaid and family services to work, to be with our families, to be independent and go about our lives," Mike Oxford, 59, one of the protesters who was detained by Capitol Police, told BuzzFeed News.
Oxford said it wasn't clear what he was being held for but that an officer told him as he was being detained that he would spend a night in D.C. jail if he didn't cooperate. He said 40 to 50 other protesters were also detained after they were removed from the senate building, and were being held outside the building before being transported to Capitol Police headquarters.
Photos from ABC reporter Mariam Khan appear to show drops of blood on the floor as protesters were removed:
"The most committed activists that I know on disability rights gathered here just because of how absolutely devastatingly scary this is and frankly how angry it makes us just to be written off so rich people get a tax break," Oxford said.
Capitol Police released a statement later Thursday afternoon which said 43 protesters had been arrested and charged with "Crowding, Obstructing or Incommoding" under D.C. law.
"Many of the demonstrators, as part of their protest activities, removed themselves from their wheelchairs and lay themselves on the floor, obstructing passage through the hallway and into nearby offices. U.S. Capitol Police (USCP) officers warned the demonstrators to cease their unlawful activities or be faced with arrest," the statement said.
Some protesters were loaded into a Capitol Police bus to applause from supporters:
With reporting from Emma Loop, Ema O'Connor and Lissandra Villa Huerta in Washington, DC and Mary Ann Georgantopoulos, Nidhi Prakash and Talal Ansari in New York.
Here's some of our past reporting on the measure:
Democrats change gears and take the health care fight to the Senate floor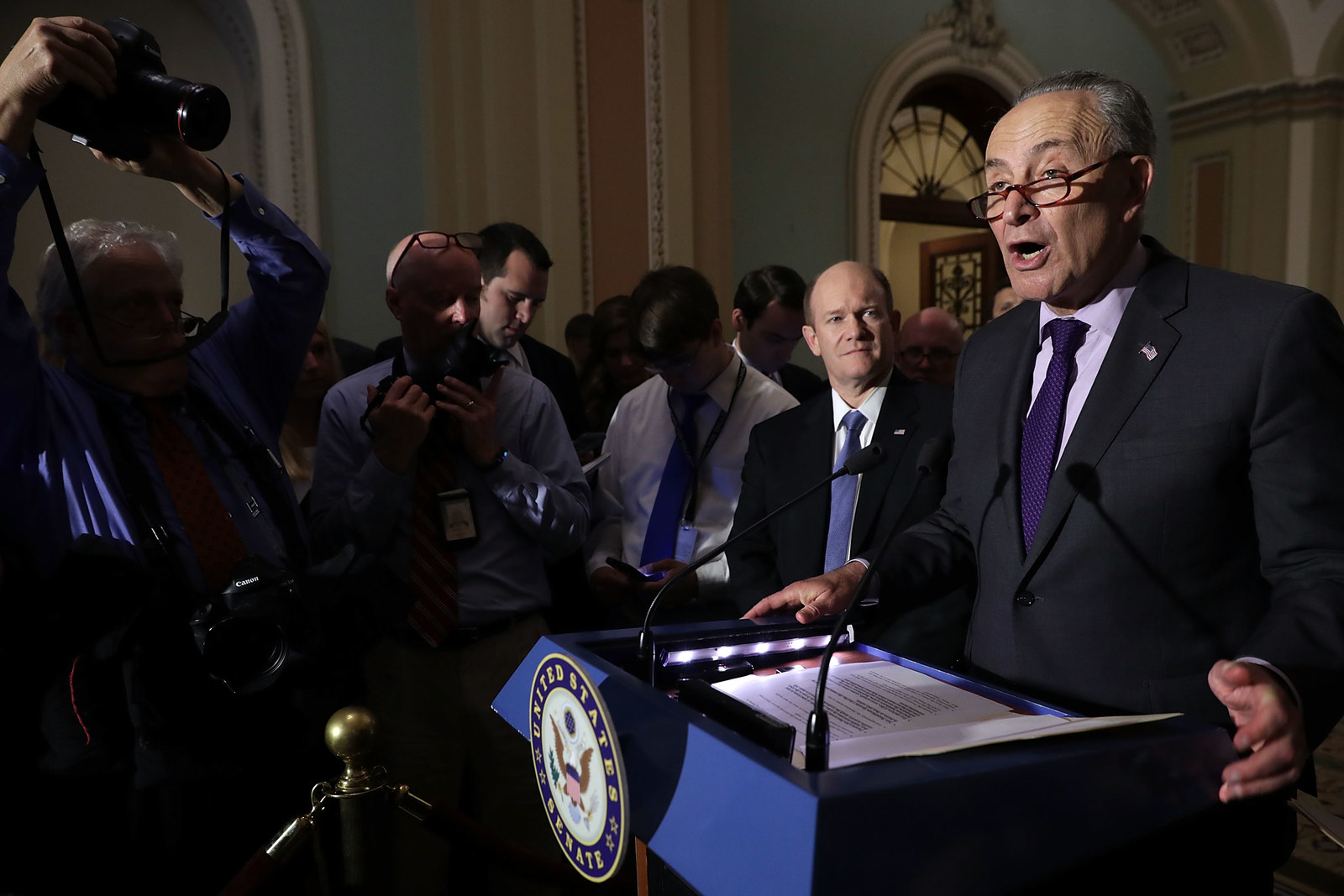 Democrats haven't been totally quiet about the Republican health care plan making its way through Congress, but they held back from going all-in as they waited to see if Republican negotiations would fall apart.
But after House Republicans revived the once-dead American Health Care Act and passed it through the House, and Senate Republicans, who are crafting a bill behind closed doors, appear to be close to having the votes to pass something, Democrats are finally shifting their strategy.
Senate Democrats are making their first major show of opposition in Congress Monday evening as they have announced they will enact a series of delay tactics, including blocking motions that are normally passed unanimously. They are also delivering a series of speeches throughout the night, an attempt to put the GOP health bill before committee study, and make a series of parliamentary inquiries to compare the current process to the passage of the Affordable Care Act.
"Now this is a bill that would likely reorder one-sixth of the American economy and have life-and-death consequences for millions of Americans…and it's being discussed in secret, with no committee hearings, no debate, no amendments, no input from the minority," Senate Minority Leader Chuck Schumer said on the Senate floor Monday.
Read the full story here.
–Paul McLeod
President Trump reportedly called the House GOP health bill too "mean" and a "son of a bitch"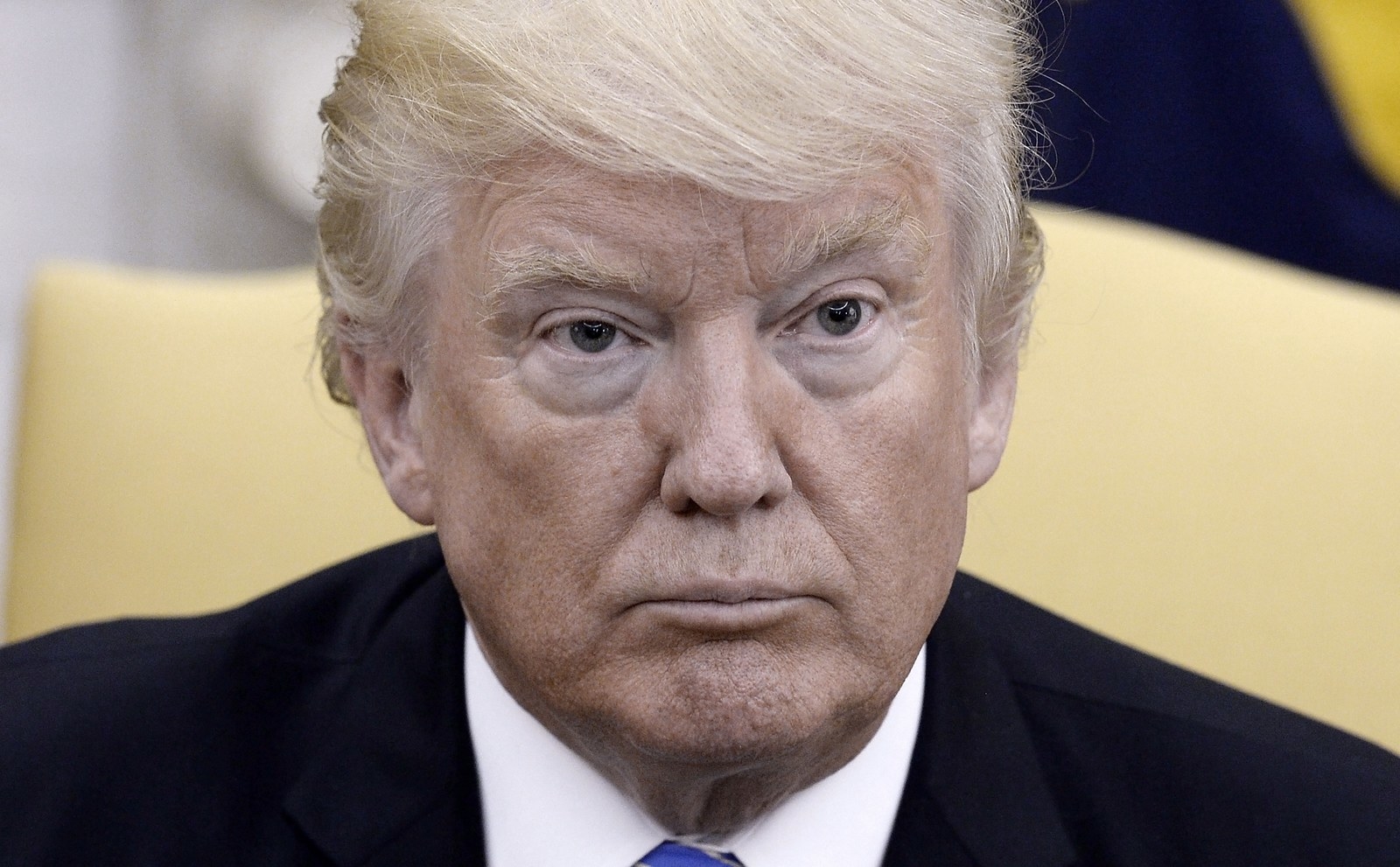 President Donald Trump reportedly criticized the House's Obamacare repeal and replacement bill as too "mean" in a White House meeting with GOP Senators Tuesday.
Republican Senators are currently battling through negotiations on their own health plan, which is expected to be significantly different than the House's American Health Care Act (AHCA). However, those negotiations are largely taking place behind closed doors.
During a lunchtime meeting at the White House between 15 senators and Trump, the president said the AHCA was "mean" and asked them to craft a "more generous" bill, according to the Associated Press and CNN, citing congressional sources with knowledge of the meeting.
CNN reporter Jim Acosta later tweeted that Trump also called the bill a "son of a bitch," according to a source.
Read the full story here.
–Paul McLeod
Republicans may bring back pre-existing condition protections, winning them a key swing vote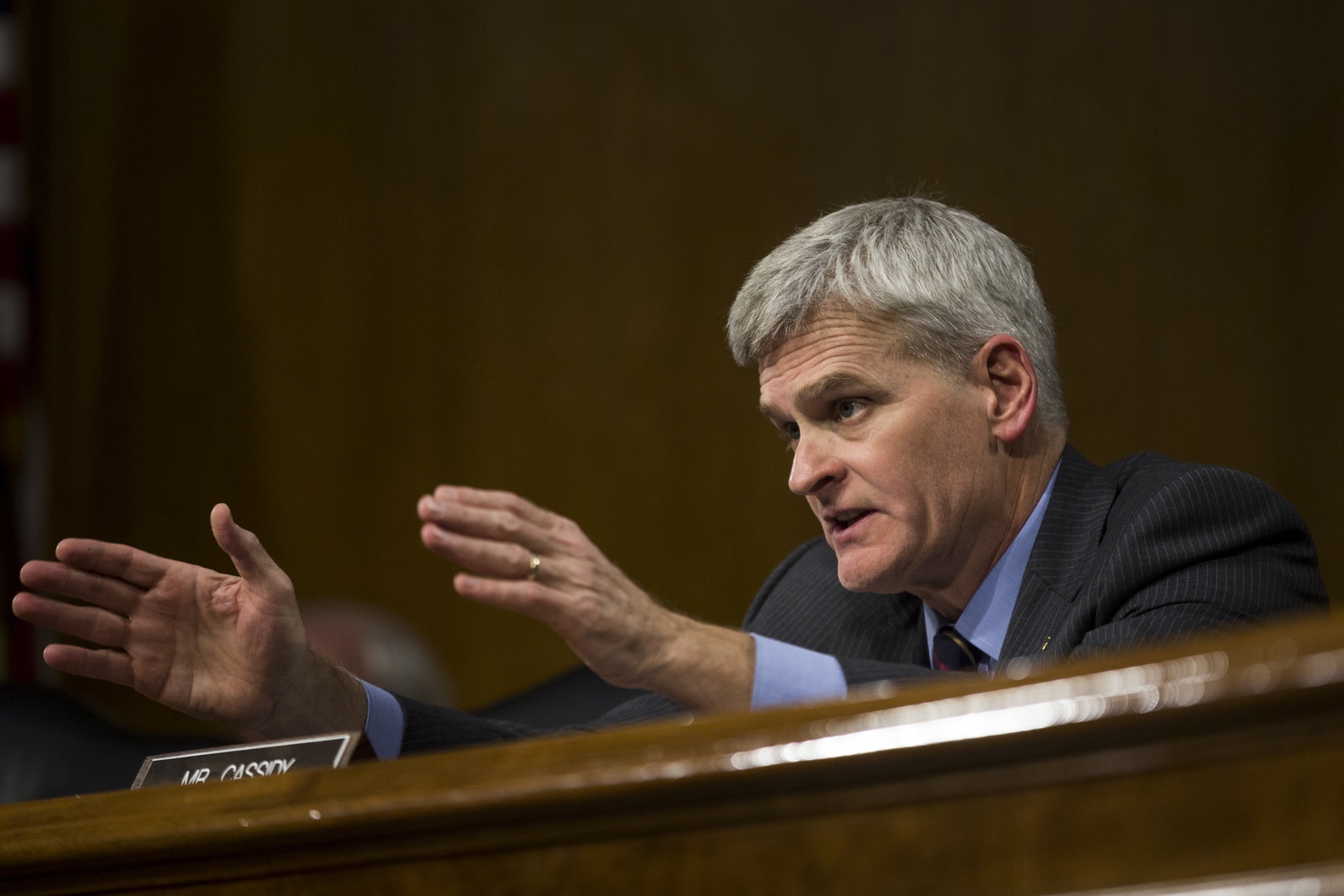 Senate Republicans are considering bringing back pre-existing condition protections in their health plan and appear to have won over a key swing vote.
Pre-existing conditions were at the heart of a heavily controversial compromise that allowed the AHCA to pass through the House of Representatives. The bill, under an amendment sponsored by Rep. Tom MacArthur, allows states to waive Obamacare rules that ban insurance companies from charging higher premiums to people with pre-existing health conditions.
That won over a block of hardline conservative votes but led to an ugly Congressional Budget Office report that found that sick Americans would pay drastically higher costs. While House Republicans protested that high-risk pools would cover sick people priced out of the insurance market, the CBO report raised a lot of eyebrows among Senate Republicans.
Read the full story here.
–Paul McLeod
Here's what is actually true and false about the Republicans' health care plan
There was an explosion of online reactions to House Republicans passing their Obamacare repeal and replacement bill Thursday, but not all of the social media talk was accurate. To help parse fact from fiction, we've broken down some of the most prominent takes.
The American Health Care Act has not been passed by Congress and Obamacare isn't going away — yet.
The AHCA has passed through the House of Representatives, but it still needs to go through the Senate and be signed by President Donald Trump before it replaces Obamacare. And senators have been open about their intentions to amend the bill. They could radically change it or the bill could fail altogether.
Read the full story here.
–Paul McLeod