This Is Not A Joke Or '90s Movie: Here's How A Trade War With Canada Could Happen
President Trump's new tariffs on Canadian lumber will cause anger in Canada, but could also be a step towards a much broader trade battle. Beware the Canadian dairy lobby!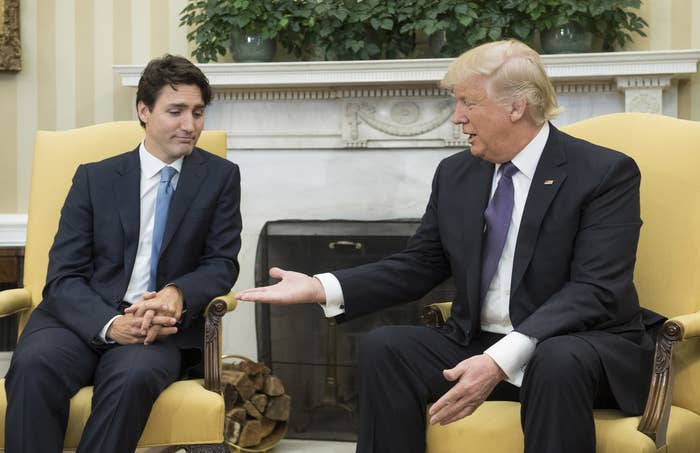 WASHINGTON — President Donald Trump turned a simmering dispute between the US and Canada into an open confrontation on Tuesday, announcing a 20% tariff on Canadian softwood lumber imports and threatening in a tweet to go after the Canadian dairy industry.