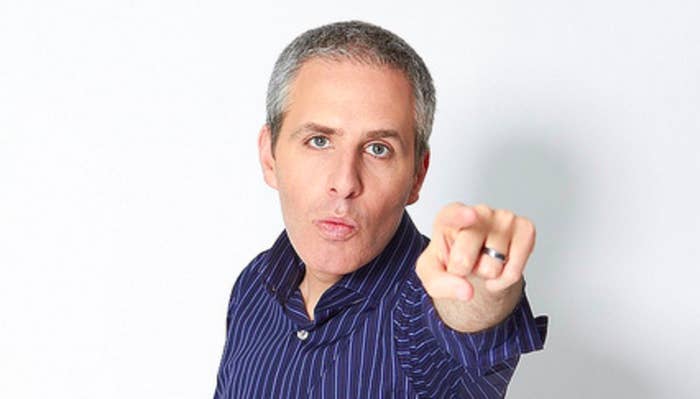 WASHINGTON — True Blue Media, pitching itself as the left's answer to Breitbart, has picked an investigative reporter critical of Republicans and Wall Street Democrats alike as its new CEO.
David Sirota is leaving his role as senior investigations editor at the International Business Times to lead True Blue, which currently operates as ShareBlue and was part of a network of liberal outlets supporting Hillary Clinton's failed presidential campaign.
The move suggests that a shattered and divided Democratic Party establishment is looking to embrace the combative, progressive wing that backed Bernie Sanders in the 2016 Democratic Primary. Sirota has been a loud critic of President-elect Donald Trump — but he does not come from Clinton's wing of the Democratic Party, and indeed wrote a slew of stories up through the last month of the general election critical of Clinton's ties to Wall Street.

ShareBlue is the brainchild of David Brock, the former conservative journalist turned liberal political warrior who is building a liberal fundraising and politics machine explicitly modeled on the network established by the conservative Koch brothers. After the election, Brock also told donors that he was seeking money to finance a "Breitbart of the left," a phrase he modified in a speech Tuesday to the left's "answer to Breitbart."
And Sirota's hire moves the project, in fact, out of Brock's — and Breitbart's — path of disciplined, intensely politicized journalism in support of the dueling 2016 campaigns and into something more independent.

"Now more than ever, people are hungry for substantive, incisive, fearless reporting — and that's Sirota's trademark," Brock said in a statement. He's expected to announce Sirota's hire at a gathering of progressive donors in Miami on Friday.
Despite Brock's comparisons with a right-wing site driven explicitly by the goal of advancing politicized narratives, Sirota cast his role as that of an independent watchdog.
"At a time when mass misinformation threatens journalism and American democracy, compelling accountability reporting is needed now more than ever," he said in the statement. "The public is being inundated with gossip, half-truths, partisan propaganda and stories that have little connection to people's daily lives — and all this is happening just as major crises threaten our country and our planet.
"Our mission is straightforward: to fearlessly report on the most important issues of the day, to break original news, and to scrutinize the political forces and elite powerbrokers that affect — and often harm — the public at large. Our coverage areas will not be dictated by Beltway conventional wisdom, but instead by the real issues and crises facing millions of people throughout the country," Sirota said.
ShareBlue's model has been to produce stories from a left-wing viewpoint to be shared on Facebook, where it has more than a million followers.
Sirota's hire suggests that the site is moving beyond partisan argument and advocacy into combative reporting. Sirota is an award-winning investigative journalist whose work has often taken him into the intersection of corporate influence and government policy. His work raised questions about the handling of pension funds by Republican governors in New Jersey and Massachusetts. His investigation of the health care industry's influence on the Democratic Connecticut state government prompted an official ethics probe into a massive merger.
He also has a history in the progressive wing of Democratic politics, and once worked as press secretary to then-Rep. Bernie Sanders.

Brock has been a key fundraiser for Clinton through super PACs like American Bridge and Correct the Record, as well as Media Matters, which he also founded. Earlier this month Brock posted a public letter to Bernie Sanders calling for all factions of the Democratic Party to "unify in resistance" to Trump.
Sirota replaces Peter Daou.