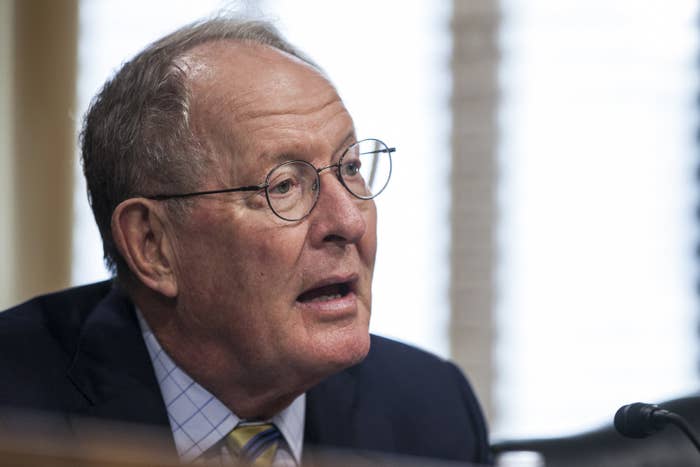 Just over a month after Senate Republicans failed to repeal and replace Obamacare, a powerful Republican senator has proposed a plan to stabilize its individual health insurance markets. But states are already warning it would plunge them back into uncertainty in less than a year.
The Senate Health Committee kicked off hearings Wednesday that are intended to result in an Obamacare market stabilization plan to keep the markets afloat while Republicans go back to the drawing board on their health care plans. And they're on a tight, two-week deadline to get a stabilization through Congress, a timeline that's tied to the September 20th deadline for insurers to finalize their plans for 2018.
Committee chairman Sen. Lamar Alexander laid out a proposal Wednesday that would guarantee funding to stabilize the markets — known as cost-sharing reduction payments, or CSRs — but only until the end of 2018. Republicans have attacked these funds as an industry bailout, but Alexander proposed Republicans could live with them if Democrats bend on waiving some Obamacare rules.
"This is a compromise we ought to be able to accept," Alexander said.
Obamacare markets remain stable for now, but many areas of the country are facing limited options and rising prices. One major contributor to rising prices is that insurers don't know whether CSRs, a a lucrative federal subsidy, will be yanked out from under them at any time.
CSRs help lower premiums for people who make below a certain income threshold, but are currently being approved on a month-to-month basis by the White House. President Trump hasn't signal whether he will continue to authorize the payments in the future and has repeatedly threatened to cut them off. Alexander's proposal is to fund CSRs through the end of 2018.
However, state insurance regulators are asking for at least a two-year commitment and say that otherwise they'll be facing market uncertainty and spiking premiums again in mid-2018 when insurers are setting their rates for the following year.
"Funding through 2018 is better than month-to-month," said Julie McPeak, insurance commissioner for Tennessee and president-elect of the National Association of Insurance Commissioners. "But in reality, unless we have funding through 2019.... We'll be back in this exact same position."
A separate proposal by House Republican Reps. Tom MacArthur and Mark Meadows would fund CSRs for three years. Democrats are calling for a multiyear commitment.
The other half of Alexander's plan involved loosening the rules on what are known as state innovation waivers. Obamacare allows for certain sections of the law to be waived if states can demonstrate they can get better results through different means; Republicans want to make those waivers easier for states to get.
Alexander floated several ideas including shortening the amount of time states must wait while the federal government evaluates their requests, allowing states to get expedited waivers if similar plans have been approved elsewhere, and loosening the requirement that changes must be budget-neutral.
What's not clear is if Alexander will make a push to let states wave essential health benefits — a list of services all insurance plans must provide under Obamacare, such as hospitalization, maternity care, and prescription drugs.
These proposals will be a tough sell to Democrats, who are concerned about any loosening of the "guardrails" of Obamacare that could lower the quality of insurance plans. Still, Alexander said Wednesday that he's received "general agreement" from both sides of the aisle that the CSR funding paired with waiver reforms could pass. The job now is finding that balance and passing it through Congress within just two weeks.