A Volcano Has Erupted In Iceland, And The Pictures Are Stunning
One of the most troubling aspects about Icelandic volcanos for foreigners is that they are so hard to pronounce. This time it's the Bárðarbunga volcano in Suður-Þingeyjarsýsla that has erupted.
This aerial view of the eruption of the Icelandic volcano Bárðarbunga — Bardarbunga in English — shows plumes of smoke billowing into the sky.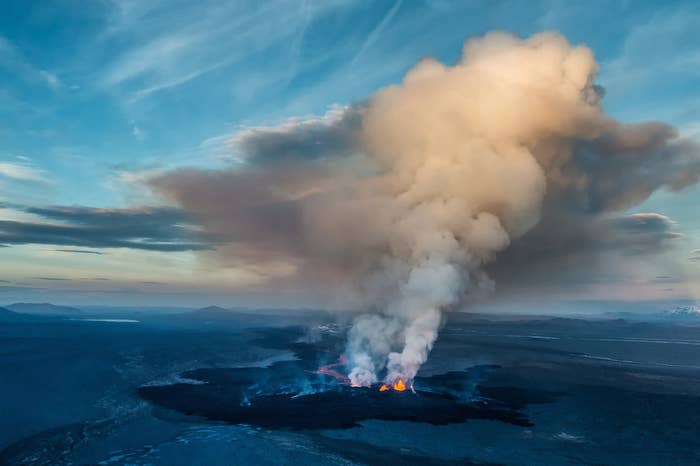 Bárðarbunga is part of Iceland's largest volcanic system, which has been hit by thousands of earthquakes in recent weeks, putting scientists on high alert.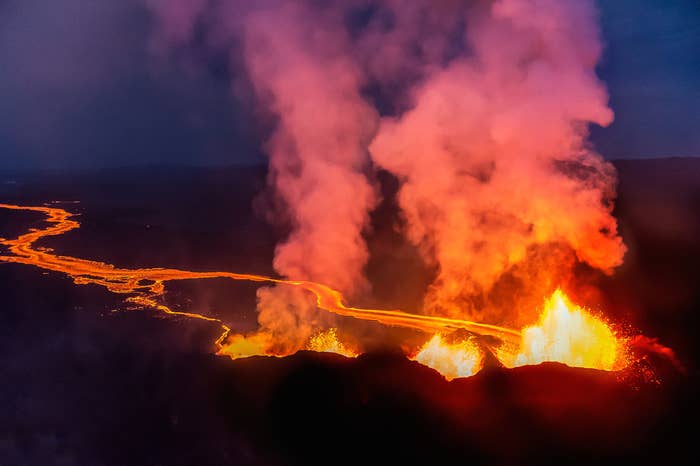 Researchers were initially concerned that the smoke could cause problems to planes flying overhead, but there has so far been no disruption to services.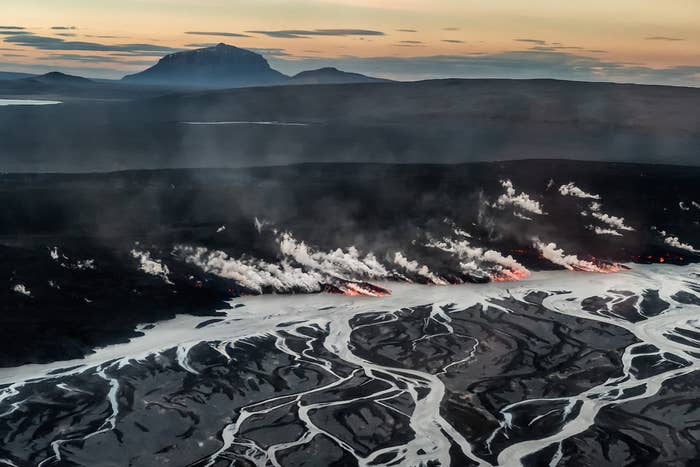 Back in 2010, the almost completely unpronounceable Eyjafjallajökull volcano erupted, causing disruption to flights all around the world. This time the threat is considerably less serious.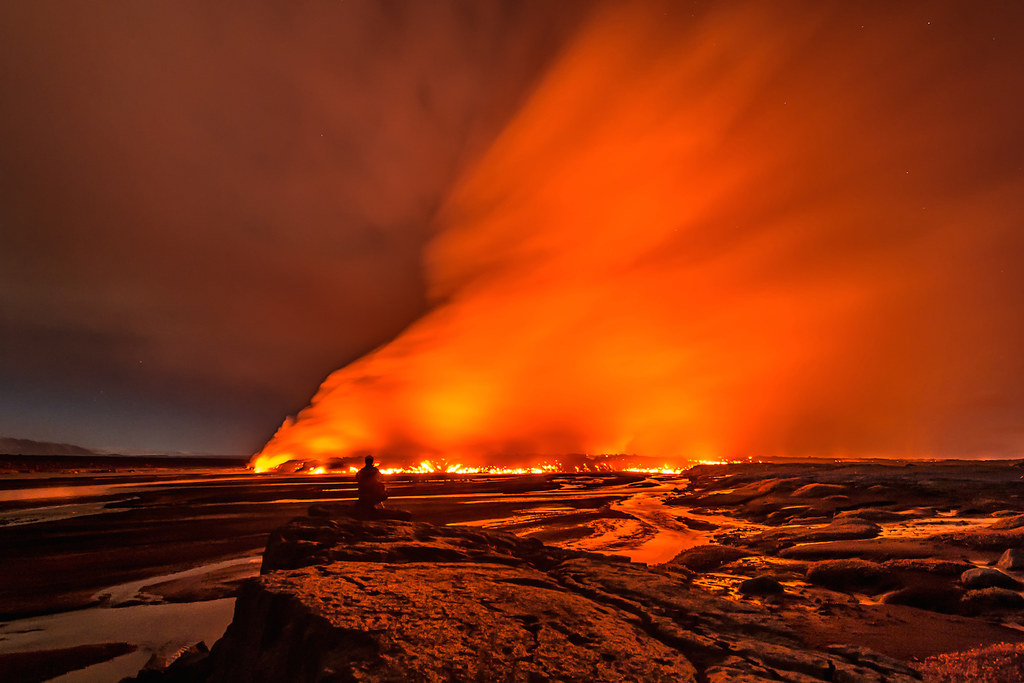 Some enterprising companies are flying past the volcano so passengers can get a better view.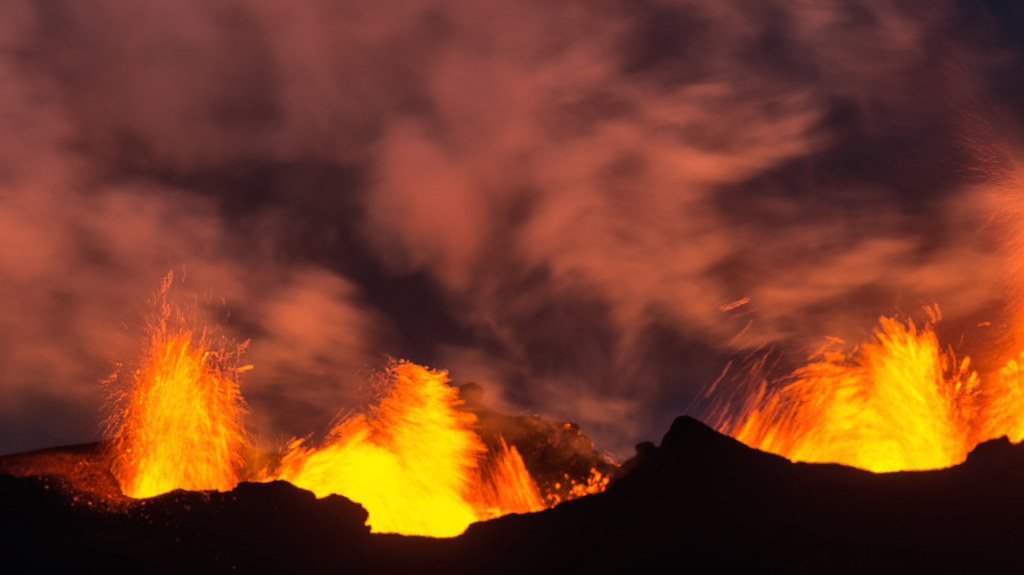 One company is even offering an Eruption Special Itinerary for those who want to get up close and personal. Probably not that close, mind.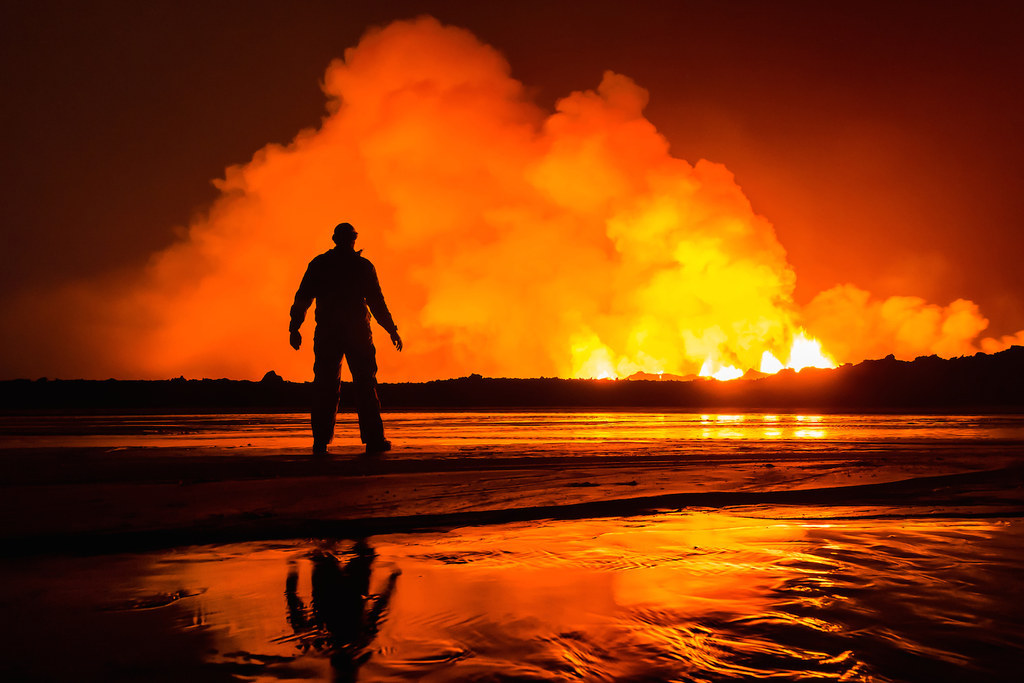 For the moment, the volcano's photogenic eruption isn't considered to be dangerous to Icelanders.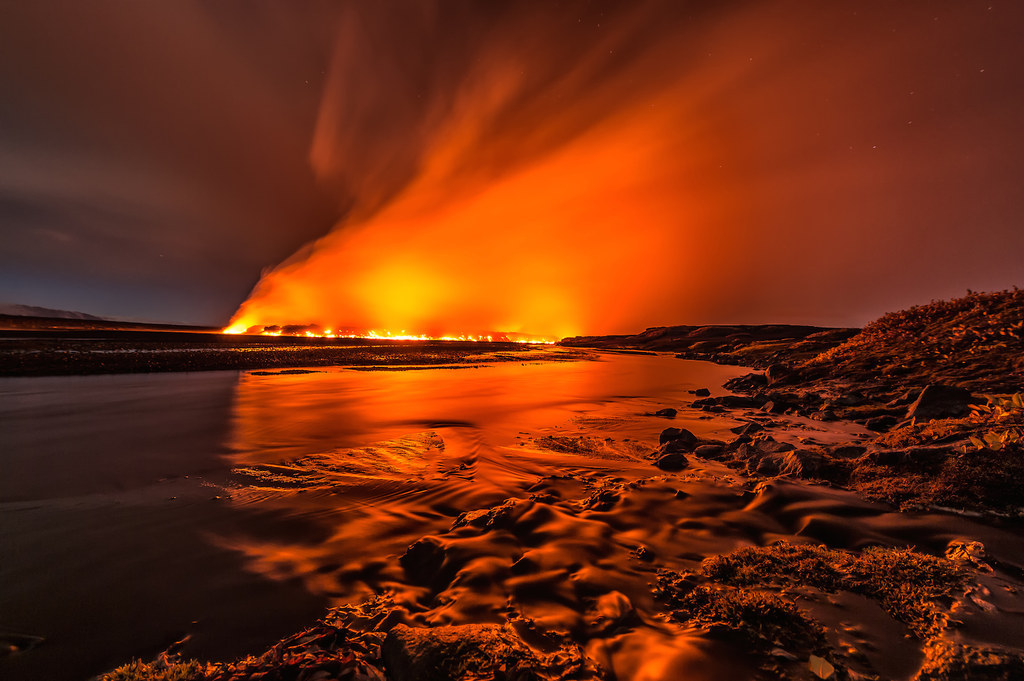 You can watch a livecam of the volcano here. Warning: It's quite smoky.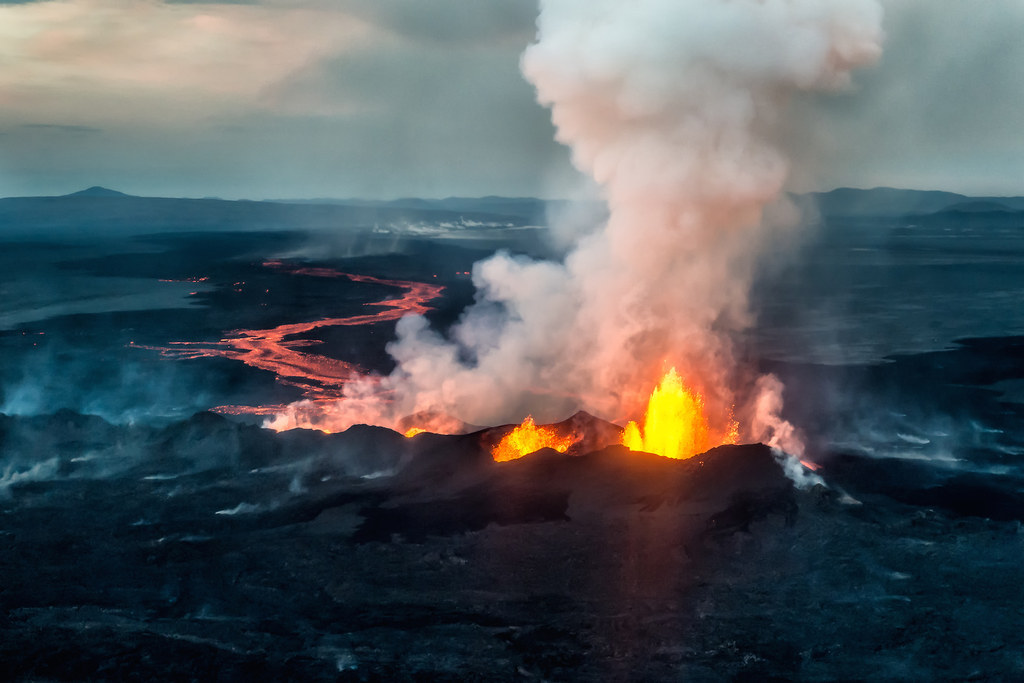 This picture from NASA's Instagram account shows the full extent of the lava flow.